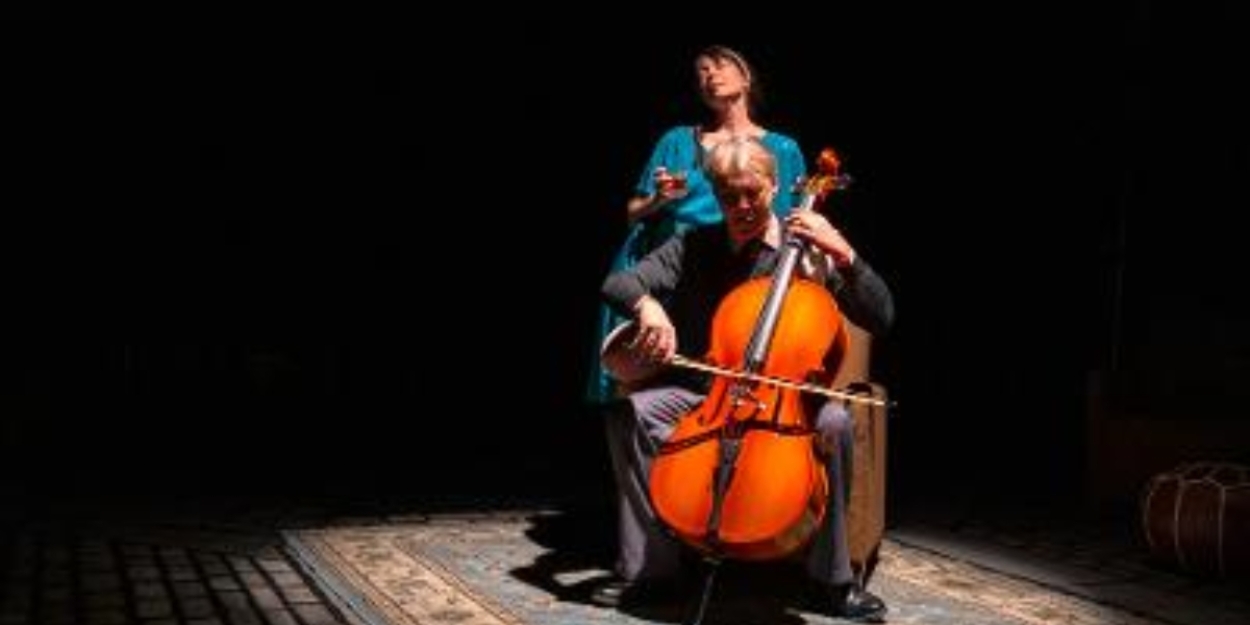 Review: THE MAI at Irish Classical Theatre
Great Acting Continues at ICTC
A modern day memory play of sorts with influences of Greek mythology may be one way to describe THE MAI, now playing at Irish Classical Theatre. Never a company to shy away from complex topics, the drama that is unfolding challenges the viewer in a myriad of ways.
Playwright Marina Carr has written a play full of strong willed and opinionated women alongside a single male character. While not a truly dysfunctional family, the players all have deep backstories that intersect and influence the other's in this play. The results can be mixed, with great acting overcoming some of the script's weaknesses.
A 40 year old woman, The Mai, prepares her newly built fantastic home for the return of her husband Robert, who had run out on the family 4 years prior. The glee she feels for his return is not shared equally among her children, aunts, grandmother and sisters. Director Josephine Hogan notes in the program the similarities to Homer's The Odyssey, where Penelope awaits the return of her long absent husband Odysseus. Can a marriage survive infidelity and how does the past family history express itself in the relationships forged in future generations

The fabulous Kate Lo Conti Alcocer (ICTC's own Artistic Director) takes on the titular character with confidence along an inner turmoil that slowly erupts. It confounds the viewer why Mai would take back her husband and despite his many faults, continue to stay with him. Chris Avery turns in a strong performance as Robert, the cello playing philandering husband. He and Mai share the talent of being cellists, and the references to being played like a fiddle are expressed in not only the script but the physical staging.
A marvelous ensemble cast surrounds the pair, but nary a one seems to have ever had much joy in their lives-- a common undercurrent of Irish drama. Grandma Fraochlan (played to great effect by Pamela Rose Mangus) is the wise and exotic grandmother, who raised the Mai and her two sisters. A short lived romance for her with a sailor is her only frame of reference for life, and that too ended badly.
Mai's two sisters could not have been better played. Cassie Cameron is Beck, the women whose brief secret marriage plagues her every emotion. Ms. Cameron captivates with her gut wrenching portrayal alongside her sister Connie, played by Megan Callahan. Connie's life is a series or regrets and Callahan gives a tough as nails portrayal. When putting all of these ladies together in a room of alcohol and opium pipes, the emotions run raw.
Our narrator is Mai's daughter Millie, who weaves in and out of the story, blurring the lines of the past and present. Christine Turturro is on stage most of the time and her introspective observances and expressive commentaries help to flesh out the story. Turturro shades her lovely performance with a sense of melancholy and down trodden resolve.
Mary Moebius as Julie and Lisa Ludwig as Agnes are the two old biddy aunts that can be found at everyone's holiday dinner table. Both ladies bring a droll sense of humor and often unwanted opinions to the events as they unfold.
Ms Hogan propels the drama at a fine pace as each actor looks perfectly comfortable in their parts. The weight of their lives is palpable at all times. The effective set by Collin Ranney and costumes by Lise Harty created a unified setting of the late 1970's.
Carr's play can at times get bogged down in it's own misery, where it's hard to like or have sympathy for the characters. Why is this family so perpetually unhappy. The answers can be found in their own past, but it appears no one can break free of their demons. The Mai is a smart, educated woman whose only desire appears to be reunited with her cheating husband. It plays out as the not uncommon story of an abused woman who cannot leave her abuser. By the second act a fire ignites between Mai and Robert, and for once the audience is gripped by the true to life screaming argument that LoConti Alcocer and Avery so deftly deliver. Both husband and wife grow a backbone, unafraid to confront the issues of their relationship and it is electrifying. By the plays end though, the conclusion is both baffling and pathetic for the Mai. Life in her cherished shiny new home will continue to be nothing more than a platform for her to gaze at the world from her huge window with no hope for a happy ending.

The Mai plays at Buffalo's Irish Classical Theatre through February 5, 2023. Contact irishclassical.com for more information.