Review: ANIMAL FARM by shake & stir theatre co
Now on stage at the Cremorne Theatre, QPAC
Every knows the tale of Animal Farm, a tale of animals overthrowing their drunk farmer to create a new life of equality and freedom, only for the tyranny of the farmer to be replaced by the control of the pigs, leaving the other animals back where they started. Since I first read it in high school, it has remained one of my favourite novels. I couldn't tell you the amount of times I've re-read it and pondered about humanity; who we are and the vicious cycles that we create that are seemingly never-ending.
When shake & stir first did this production, and won a heap of awards for it, I was so devastated that I didn't get a ticket. I read every review I could find and imagined what the production would have been like, sitting in the audience. Eight years later, I'm finally in the audience and boy, was it worth the wait.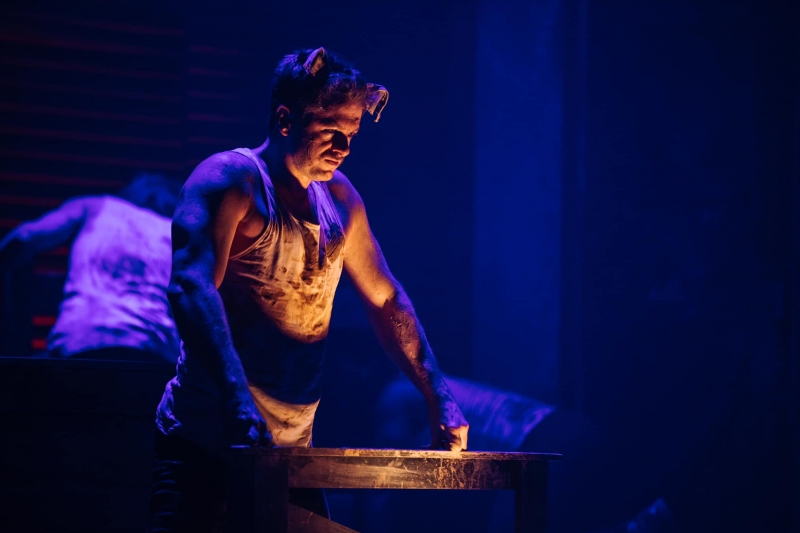 Directed by Michael Futcher, a cast of five actors - Darcy Brown, Tim Dashwood, Nelle Lee, Gideon Mzembe, Steven Rooke - embodied all the animals and farmers from the Orwellian world. There are no animal costumes; each cast member whereas a white singlet and black jeans however we are suspended of disbelief that these actors are the Orwellian characters we've grown up with through their physical mastery. We watch slaw-jacked as each performer transformed each limb in their body to embody divergent animal personas, often accompanied by a hat, or ears if that. Gideon Mzembe's attention to detail in his portrayal of Boxer was mesmerising from his head toss, to the arching of his back to his soft nicker as was Nelle Lee's Clover. It truly was physical theatre at its best.
Nick Skubij's adaption stays true to the novel but allows room to play with the physicality of the animals as well as more nuances of the characters that were maybe less prominent in the book. The work flickered with references to Trump with fake news, hidden policies and the brainwashing of the working class. At times I got glimpses Australia's current government and all of the things that could and are happening behind closed doors...
shake & stir's Animal Farm is an intellectual feast and the cleverest adaption of a book that I've seen. A frighteningly relevant looking glass of our contemporary political landscape.
Rating: 5 Stars
Virag Dombay is an award-winning actor, director, playright and theatric critic who has been engrossed in the theatric world from a young age. She has been involved in a variety of children's... (read more about this author)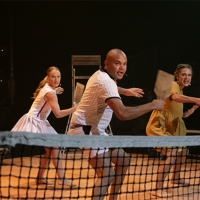 Review: SUNSHINE SUPER GIRL at Brisbane Festival

September 23, 2022

Brisbane Festival's Sunshine Super Girl was a grand slam night of storytelling.
---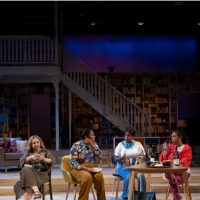 Review: TIDDAS at La Boite

September 14, 2022

What did our critic think ofThere is certainly enjoyment to be had while watching Tiddas and a sense of empowerment from it's characters, however, it is another example of a play that needed dramaturgical support in it's adaption from a book to a play; especially a book that some critics have deemed 'chick-lit'. TIDDAS at La Boite?
---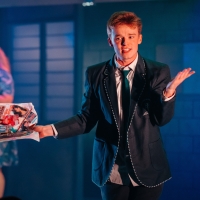 Review: FOURTEEN by shake & stir

September 4, 2022

shake and stir has done it again! Their brand new work Fourteen, adapted from Shannon Molloy's memoir of the same name, is the perfect night at the theatre
---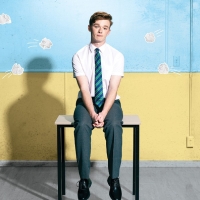 Interview: Helen Cassidy and Karen Crone on FOURTEEN by shake & stir

August 21, 2022

shake & stir, one of Australia's leading contemporary theatre companies is debuting their new work Fourteen, an adaptation of award-winning journalist Shannon Molloy's memoir about growing up gay in central Queensland at Brisbane Festival this year. With a star-studded creative team and cast from Brisvegas, it brings me great joy to introduce this interview, allbeit a virtual one, that I had the joy of doing with cast members and Brisbane theatre royality Helen Cassidy and Karen Crone on their roles in the production.
---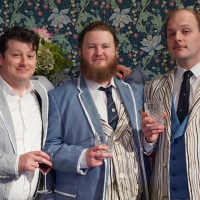 Review: CHARLIE'S AUNT at Growl Theatre

August 12, 2022

Growl Theatre's production of Brandon Thomas' Charley's Aunt was a rollicking Victorian romantic farce.
---