Virag Dombay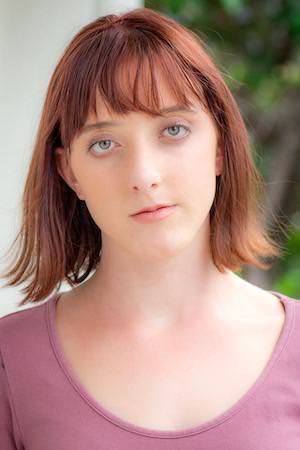 Virag Dombay is an award-winning actor, director, playright and theatric critic who has been engrossed in the theatric world from a young age. She has been involved in a variety of children's theatre and mainhouse shows and has directed quite a few as well, with her favourite being Alice in Wonderland. Virag has also put on three of her own works and has produced two short films. Virag currently studies a bachelor of fine arts (drama) with a minor in creative writing. When she isn't on stage or studying, you can find with a notebook in her lap, jotting down ideas for a new script or reflecting on a piece of theatre she's just seen.
MOST POPULAR ARTICLES
LAST 30 DAYS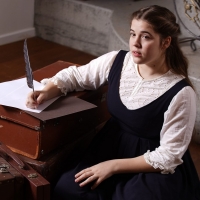 Connor Oscar Clarke's Daddy Long Legs is Absolutely Charming
Posted: Sep. 27, 2019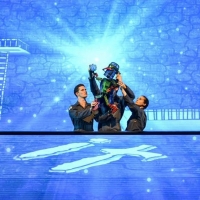 LASER BEAK MAN by Dead Puppet Society is a Feast for the Senses
Posted: Oct. 3, 2019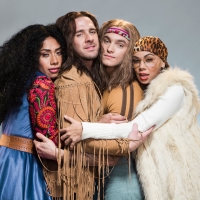 An interview with HAIR director Cameron Menzies, who hopes that the audience will be re-awakened
Posted: Oct. 9, 2019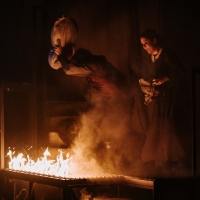 Shake and Stir's JANE EYRE is a Blazing Success
Posted: Oct. 22, 2019


LAST 365 DAYS

DEATH OF A SALESMAN: A 21st Century Looking Glass
Posted: Feb. 9, 2019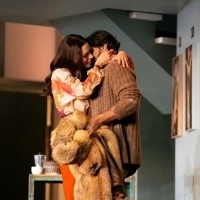 TOSCA, A Political Lighthouse Opens at Opera Queensland
Posted: Jun. 13, 2019



A Christmas Carol: shake & stir's Theatrical Masterpiece
Posted: Dec. 8, 2018



BOY SWALLOWS UNIVERSE Stage Adaptation Premiering at Queensland Theatre in 2020
Posted: May. 28, 2019



REAGAN KELLY at Metro Arts
Posted: Mar. 23, 2019


Shake and Stir's JANE EYRE is a Blazing Success

October 22, 2019

Two hundred years since its publication, Jane Eyre is still relevant in our contemporary world through its exploration of patriarchal expectations and the role of women and how they should and shouldn't be treated. shake and stir, with the help of director Michael Futcher, has given Charlotte Bronte's iconic story a refreshing, more eerie light whilst still staying truthful to the source material.
---
An interview with HAIR director Cameron Menzies, who hopes that the audience will be re-awakened
October 9, 2019
---
LASER BEAK MAN by Dead Puppet Society is a Feast for the Senses

October 3, 2019

Laser Beak Man is back to save the world and I hope he keeps returning and again and again. A feast for the senses, David Morton, Nicholas Paine and Tim Sharp, alongside make by Sam Cromack (Ball Park Music) create a joyous, vibrant world on stage that explodes in technicolour. The work follows the story of Australian artist Tim Sharp's colourful superhero (which Sharp first drew when he was eleven) and a crystal malfunction that bring characters together despite their differences.
---
Connor Oscar Clarke's Daddy Long Legs is Absolutely Charming

September 27, 2019

Based on Jean Webster's 1912 novel of the same name, Daddy Long Legs is a postal affair that tells the story of orphan Jerusha Abbott and her mysterious benefactor, who she dubs 'Daddy Long Legs' after seeing his elongated shadow and whom she sends a letter once a month about her new-found experiences.
---
I'm with Muriel. A review of MURIEL'S WEDDING at QPAC
September 22, 2019
---
ORPHEUS AND EURYDICE at Brisbane Festival

September 20, 2019

Presented by Flanagan Collective and Gobbleidgook Theatre in association with Brisbane Festival, Orpheus and Eurydice are two stand-alone works that re-tell an ancient Greek legend over two millennia old.
---
Yve Blake's Fangirls is a Virtuosic Immersion into the world of a teenage fangirl

September 17, 2019

A co-production by Queensland Theatre, Belvoir and Brisbane Festival 2019, Fangirls is a high energy new musical comedy, that bursts with colour and youthful energy.
---
Silvan Ross talks about his role in HENRY IV PART ONE at Queensland Shakespeare Ensemble
September 7, 2019
---
Connor Oscar Clarke, the director of Daddy Long Legs, wants to the audience to be reminded of what makes them happy

August 28, 2019

Yesterday, I had a chat to theatremaker and director, Connor Oscar Clarke about his upcoming production of Daddy Long Legs, the debut work of the new independent company Passion Productions.
---
THE THINGS WE DO BEHIND THE SCENES at Ad Astra
August 24, 2019
---
BWW Review: BECOMING BILL at Brisbane Powerhouse

August 22, 2019

Written by Brisbane playwright Bradley McCaw (who also stars as the titular character), Becoming Bill is a lovely, often a bit too cliche, musical that explores the everyday life of a modern family.
---
Queensland Theatre's L'APPARTEMENT is dramaturgically divine
August 18, 2019
---
WILDE NIGHT at The Good Time Boys
August 11, 2019
---
LADY BEATLE at The Little Red Company

August 9, 2019

Created by Adam Brunes and Naomi Price, Lady Beatle is a work that'll leave you filled with so much joy that you'll be bouncing for days.
---
STORM BOY at Queensland Theatre

August 1, 2019

Queensland Theatre's production of Storm Boy is a coming of age story that has a powerful voice in all of its mediums, but none more so that in Tom Holloway's stage adaptation, using the genius puppet-craft (another new word of mine) of David Morton and the Dead Puppet Society.
---
Storm Boy: The Avengers Film of Australian Visual Theatre, says Queensland Theatre's Artistic Director Sam Strong
July 27, 2019
---
REVOLTING RHYMES AND DIRTY BEASTS

July 25, 2019

Roald Dahl's short stories are known for their unexpected endings in place of the traditionally ever after. These re-imaginings have been subject to much controversy, with themes like gambling, cannibalism, guns and dynamite... Themes that team at shake & stir have not shied away from, in their electrifying stage adaptation of Dahl's Revolting Rhymes and Dirty Beasts.
---
MY URRWAI, A Story That Transcends Generations

July 23, 2019

Recipient of both the renowned Keir Choreographic Award and the Deadly Funny Melbourne International Comedy Festival Award, Ghenoa Gela's storytelling is very versatile, whose multidisciplinary artistry expands across the mediums of dance, acting and comedy. In 'My Urrwai', Gela shares her personal journey as a Torres Strait Islander woman and the complex political, social, colonial expectations she's encountered and continues to navigate in her daily life as a blackfella. And she doesn't hold back in her stories. They're not all filled with sunshine and rainbows but instead, are stories that we don't often like to tell. Stories that make us feel things that we don't like to feel and in which we are put in scenarios that make us uncomfortable. Gela isn't afraid to share those stories with us and not only does she show us through movement how she felt but invites audience members (one of whom I was) to literally step in her shoes. There were three of these moments scattered throughout the hour long narrative, when she was being racially discriminated because of the colour of her skin and not because of her character.
---
Wyatt's City of Gold creates exquisitely haunting images that demand us to listen
July 21, 2019
---
OFTEN FIND THAT I'M NAKED puts a strong woman on stage, says producer Grace Elizabeth

July 1, 2019

Broadwayworld's Brisbane editor, Virag Dombay, interviews Grace Elizabeth on her newly founded theatre company 'Rouge Theatre' and their debut production of 'Often Find That I'm Naked'.
---
1