Virag Dombay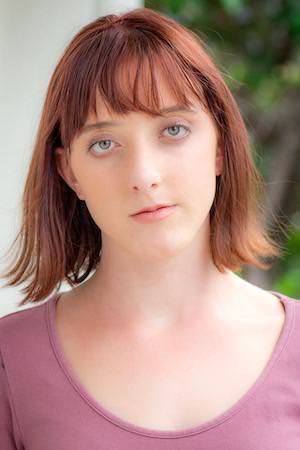 Virag Dombay is an award-winning actor, director, playright and theatric critic who has been engrossed in the theatric world from a young age. She has been involved in a variety of children's theatre and mainhouse shows and has directed quite a few as well, with her favourite being Alice in Wonderland. Virag has also put on three of her own works and has produced two short films. Virag currently studies a bachelor of fine arts (drama) with a minor in creative writing. When she isn't on stage or studying, you can find with a notebook in her lap, jotting down ideas for a new script or reflecting on a piece of theatre she's just seen.
Review: SUNSHINE SUPER GIRL at Brisbane Festival

September 23, 2022

Brisbane Festival's Sunshine Super Girl was a grand slam night of storytelling.
---
Review: TIDDAS at La Boite

September 14, 2022

What did our critic think ofThere is certainly enjoyment to be had while watching Tiddas and a sense of empowerment from it's characters, however, it is another example of a play that needed dramaturgical support in it's adaption from a book to a play; especially a book that some critics have deemed 'chick-lit'. TIDDAS at La Boite?
---
Review: FOURTEEN by shake & stir

September 4, 2022

shake and stir has done it again! Their brand new work Fourteen, adapted from Shannon Molloy's memoir of the same name, is the perfect night at the theatre
---
Interview: Helen Cassidy and Karen Crone on FOURTEEN by shake & stir

August 21, 2022

shake & stir, one of Australia's leading contemporary theatre companies is debuting their new work Fourteen, an adaptation of award-winning journalist Shannon Molloy's memoir about growing up gay in central Queensland at Brisbane Festival this year. With a star-studded creative team and cast from Brisvegas, it brings me great joy to introduce this interview, allbeit a virtual one, that I had the joy of doing with cast members and Brisbane theatre royality Helen Cassidy and Karen Crone on their roles in the production.
---
Review: CHARLIE'S AUNT at Growl Theatre

August 12, 2022

Growl Theatre's production of Brandon Thomas' Charley's Aunt was a rollicking Victorian romantic farce.
---
Review: AN IDEAL HUSBAND at La Boite

July 21, 2022

An Ideal Husband creates a commentary on the state of politics today whilst still being raucously funny and delightfully Wilde. In short, a theatrical feast.
---
Review: THE SUNSHINE CLUB at Queensland Theatre

July 19, 2022

Queensland Theatre's The Sunshine Club radiates love, the beauty of hope and the power of community whilst not shying away from the inequality and continuous harsh and oppressive reality of racial segregation, violence, and the loss of culture that Indigenous Australians still face today.
---
BWW Review: 9 TO 5 at QPAC

May 31, 2022

If you're a big Dolly fan, go for the music and to see her face pop up from time to time. If you liked the movie, 9 to 5 is the perfect slice of nostalgia for you with its time specific sets and costumes thanks to the work of designer Tom Rogers. If you're looking for a good night out being immersed in Parton's world then book your tickets now. However, if you're looking for an intellectual, slice of life musical that will inspire you and challenge your way of thinking then this isn't the one for you.
---
BWW Review: COOKED by Digi Youth Arts and The Good Room

May 27, 2022

Cooked was a tapestry of stories of resilience, empowerment and mourning.
---
BWW Review: THE TWITS by Shake & Stir

April 23, 2022

shake & stirs' The Twits is sure to nourish all of the senses. Both a visual and aural feast, you and your child do not want to miss this remarkable new piece of theatre for young people.
---
Interview | Grace Valerie-Lynette on her new podcast Twinemies

March 28, 2022

Next up on my local artist interview segment is the amazing Grace Valerie-Lynette, the writer and producer of new comedy podcast that's climbing up the charts, Twinemies. 
---
BWW Review: FACE TO FACE by Playlab Theatre

March 26, 2022

Face to Face is a powerful and nuanced look at the current place of First Nations people in our world today. 
---
BWW Review: THE GAMES PEOPLE PLAY at Ipswich Little Theatre

March 21, 2022

Ipswich Little Theatre's The Games People Play: A Season of One Act Plays is a night of laughter, wit and lots of murder.
---
Review | SEVEN METHODS OF KILLING KYLIE JENNER at La Boite

March 5, 2022

Seven Methods of Killing Kyle Jenner is a thought-provoking analysis of how oppressive appropriation can be of race, gender and sexuality. 
---
Review | SISTERS ARE DOING IT FOR THEMSELVES by The Little Red Company

February 19, 2022

A slice of nostalgia that brings the heat, Sisters Are Doing it For Themselves relieves the joy and heat of the Sister Act soundtracks whilst nourishing the soul
---
BWW Review: THE WIDER EARTH at Princess Theatre

February 17, 2022

Dead Puppet Society's The Wider Earth breathes a new life into the life of arguable the most famous naturalist of our time.
---
BWW Interview: Elodie Boal and Chris Batkin from Redcliffe Musical Theatre's INTO THE WOODS

February 11, 2022

Into the Woods is running from the 17th Feb - 5th March at Theatre 102, Redcliffe.
---
BWW Review: AN AMERICAN IN PARIS at QPAC

January 20, 2022

An American in Paris does what it expects to do, it takes you away into a world of technicolour and jazz and then returns you feeling a bit better than before. Whilst the story lacks, technically it's divine. And in this case, that's enough.
---
BWW Review: CIRCUS IN A TEACUP by Vulcana Circus

December 17, 2021

Last night I went to the opening night of Vulcana Circus's Circus in a Teacup, a show which came about as a result of a collaboration between Vulcana Circus, Brisbane Domestic Violence Service and Micah Projects. The cast features both circus members and survivors of gender-based abuse to tell their stories and share their resilience against their oppressors.
---
BWW Review: CHRISTMAS ACTUALLY by The Little Red Company

December 15, 2021

The Little Red Company's production of Christmas Actually is a joyous, toe-tapping evening of theatre that provides us with the wholesome, festive content that we need.
---