Sway Wild Brings New Sound to Club Passim Debut
Sway Wild will perform on November 20 at Club Passim.
Celebrating the release of their latest single "Waves in the Wind", Dave McGraw and Mandy Fer will make their Club Passim debut on November 20th. The duo calls themselves Sway Wild, a name inspired by a two month sailing voyage. Originally a well established acoustic-act with several records, Dave McGraw and Mandy Fer have found an electrified sound under the new name. The duo's guitar driven sound blends rock, folk, pop, jazz, prog, and funk. Tickets are on sale now at passim.org.
Prior to Stay Wild's formative sailing trip, Fer and McGraw toured heavily across the nation alongside names like Iron & Wine, Gregory Alan Isakov, and Watchouse. Mandy Fer also tours as the lead guitarist for Grammy nominated Allison Russell and recently performed with Brandi Carlile and Jason Isbell. Sway Wild features Fer on the electric guitar, McGraw behind a drum kit for the first time in over a decade, and mellow vocal harmonies from both.
Dave McGraw describes Stay Wild's sound as "music that allows people to feel what they need to feel". It is raw and emotional but still possesses the type of rhythm that makes it impossible not to tap your feet. Their latest single "Waves of the Wind" is a great example of their unique genre and ability to create music that feels familiar and warm like your favorite sweatshirt.
More Hot Stories For You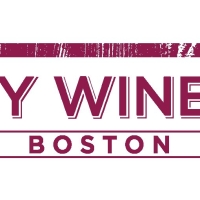 City Winery Boston Celebrating 5th Anniversary With Diverse Attractions In Coming Months

November 28, 2022

City Winery Boston, celebrating its 5th anniversary, announced a series of new shows over the next several months that showcase the diverse entertainment offerings at one of the city's premiere venues.
---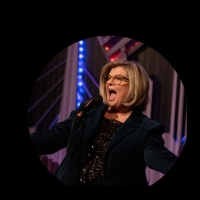 Kelly MacFarland, Carolyn Plummer and Kathe Farris Bring THREE FUNNY LADIES to Samuel Slater's Restaurant

November 28, 2022

Comedy returns to Samuel Slater's Restaurant in Webster, MA with Three Funny Ladies on Friday, December 16th. The show will feature Kelly MacFarland plus special guests Carolyn Plummer and Kathe Farris for a night of laughs. Doors open at 7:00 PM; show starts at 8:00 PM.
---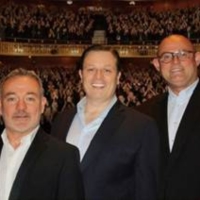 The Irish Tenors Perform at The Lowell Memorial Auditorium This Weekend

November 28, 2022

Lowell Management Group presents The Irish Tenors on Sunday, December 4th at 3pm as part of its Centennial Season.  The Irish Tenors have been touring together since 1998, with sold-out shows at Radio City Music Hall, Sydney Opera House, Carnegie Hall, The Hollywood Bowl, and major concert halls throughout the world.
---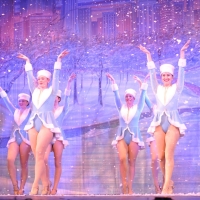 Reagle Music Theatre's CHRISTMASTIME Returns With Its Full Rendition

November 28, 2022

Reagle Music Theatre of Greater Boston will present CHRISTMASTIME this December for its 38th year. After being unable to produce live theater since 2020 due to Covid-19, RMT is re-opening its doors with its full rendition of the beloved Christmas extravaganza that will entertain children and adults of all ages.
---

Club Passim Celebrates The Holiday Season With World Class Artists, November 28- December 23

November 23, 2022

Harvard Square's Club Passim will celebrate the 2022 holiday season with a line-up of shows that offer a wide range of genres including bluegrass, folk, classic and celtic.
---