Latest News on Ted Hewlett
Stage Credits
  [Broadway]
Original Broadway Production, 1990
Performer (Swing)
Productions
[Off-Broadway, 2017]
Fight Director
Stage
Performances
  [Broadway]
Original Broadway Production, 1990
Performer (Swing)
Productions
Fight Director
Ted Hewlett News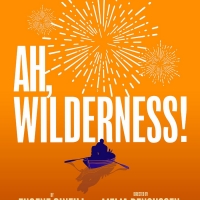 Hartford Stage To Open 2021-2022 Season With Eugene O'Neill's AH, WILDERNESS!
by A.A. Cristi - Sep 22, 2021
Hartford Stage, raises the curtain on its 2021-2022 season with Pulitzer and Nobel Prize-winning playwright Eugene O'Neill's only full-length comedy, Ah, Wilderness!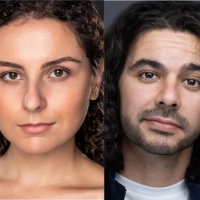 Huntington Announces WITCH Cast And Creative Team
by Stephi Wild - Sep 21, 2021
The Huntington announces the cast and creative team of its second production of its 40th anniversary season, the dark comedy Witch by Jen Silverman, directed by Rebecca Bradshaw, running from October 15 to November 14, 2021 at The Huntington's Calderwood Pavilion at the BCA. Running time of the show is 90 minutes with no intermission.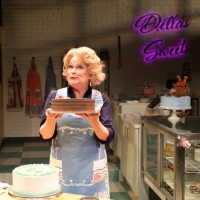 BWW Review: THE CAKE: Two Brides, One Conundrum for North Carolina Baker
by Nancy Grossman - Jan 20, 2020
In 2018, the U.S. Supreme Court handed a narrow victory to a Christian baker from Colorado who refused for religious reasons to make a wedding cake for a gay couple. Hailing from a conservative North Carolina background, playwright Bekah Brunstetter is personally familiar with people like Della, the protagonist of THE CAKE, and ideally positioned to protect her and defend her humanity, while also setting her on a path to self-reflection and change. Although the story may be ripped from the headlines, Brunstetter tells it from the perspectives of a quartet of ordinary, yet multi-faceted characters, each of whom comes with a strong set of beliefs.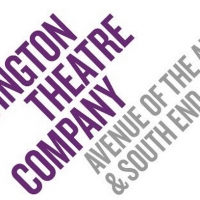 Huntington Theatre Company Extends Pulitzer Prize-Winning Play SWEAT
by A.A. Cristi - Jan 13, 2020
Huntington Theatre Company has announced the extension of the Boston premiere of the Pulitzer Prize-winning drama Sweat.  Due to high ticket demand, this a?oebreathtakingly timelya?? (The Wall Street Journal), Tony Award-nominated play by two-time Pulitzer Prize winner Lynn Nottage and directed by Kimberly Senior (The Niceties at the Huntington, Disgraced on Broadway) will now run at the Huntington Avenue Theatre (264 Huntington Avenue, Boston) from Friday, January 31, 2020 through Sunday, March 1, 2020.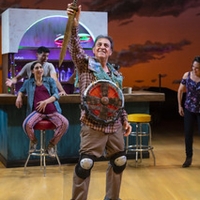 BWW Review: QUIXOTE NUEVO: Tilting At Balloons
by Nancy Grossman - Nov 22, 2019
A septuagenarian suffering from Alzheimer's may seem an unlikely hero, but in QUIXOTE NUEVO, playwright Octavio Solis' adaptation of Miguel Cervantes' DON QUIXOTE, a retired Mexican-American college professor fearlessly takes on the Border Patrol, aids migrants, and models the importance of resilience while searching for his long-lost love. Pursued by death in the form of a colorful band of a?oecalacasa?? from the spirit world, his worried sister and niece, and the therapist and priest who want to take him to an assisted living facility, Jose a?oeJoea?? Quijano becomes convinced that he is Don Quixote and sets off on a quest to find his Dulcinea, the migrant girl he fell in love with as a boy on his father's farm.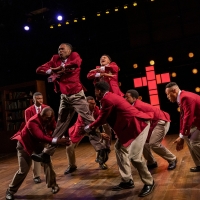 BWW Review: CHOIR BOY IS PITCH PERFECT at SpeakEasy Stage In Boston
by Jan Nargi - Sep 23, 2019
Just as the centuries-old spirituals sung by American slaves created community and gave voice to the thoughts and emotions they were forced to repress, so too the music in CHOIR BOY serves to give hope and healing to the young men struggling to find and express their true identities at a boarding school designed to shape them into society's culturally approved version of a?oestrong, ethical black men.a?? As classroom students, they must live up to the high standards set by the Headmaster and a strict 50-year honor code. As members of the school's acclaimed choir, they are set free when they sing.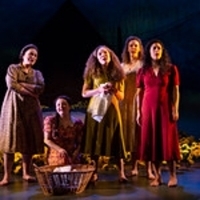 BWW Review: YERMA: Tragic Tale of a Woman's Obsession
by Nancy Grossman - Jun 14, 2019
YERMA, a play with music, adapted and translated by Melinda Lopez from Spanish poet/playwright Federico Garcia Lorca's 1934 work, is receiving its world premiere by the Huntington Theatre Company at the Calderwood Pavilion at the Boston Center for the Arts. On press night, in the age-old tradition of the show must go on, Lopez was pressed into service to perform in place of the ailing Jacqui Parker, one of the five women who surround the title character as her emotional support community, even as their multiple children are a stinging reminder of her infertility. It is a tragic tale, but one fueled by hope and infused with beautiful flamenco-inspired music and Spanish culture.

BWW Review: PACIFIC OVERTURES: Lyric Stage's Sondheim Finale
by Nancy Grossman - May 15, 2019
Over the course of the last twenty years, Producing Artistic Director Spiro Veloudos has been a man with a mission. During that time period, he has systematically presented the works of composer Stephen Sondheim at the Lyric Stage Company, beginning with ASSASSINS in the 1998-1999 season, and concluding with PACIFIC OVERTURES to wrap up the 2018-2019 season. In spite of the daunting nature of the undertaking, Veloudos has tackled it with gusto and proven himself to be a meritorious interpreter of the Sondheim canon. Collaborating with Music Director Jonathan Goldberg, Choreographer Micheline Wu, and his familiar roster of designers, Veloudos recreates the musical in his own vision, downsizing what originated as a behemoth show to fit the parameters of the Lyric's thrust stage.

PACIFIC OVERTURES At The Lyric Stage. Cast & Creative Team Announced
by A.A. Cristi - Apr 11, 2019
Cast & creative team announced for Pacific Overtures at the Lyric Stage

BWW Review: World Premiere THE HAUNTED LIFE: Kerouac's Back in Lowell
by Nancy Grossman - Mar 30, 2019
It's a different time and a different war, but the protagonist in this coming of age story faces many of the same challenges as would a young person today. What do I want to do with my life? Where do I fit in the world? How can I make my mark? Meanwhile, set in the City of Lowell in 1941-2, as it is struggling to come to terms with a surfeit of immigrants, that city today remains a diverse community in a nation that is roiled by the debate over how to deal with a flood of immigrants and asylum seekers. Artistic Director Sean Daniels has adapted Lowell native Jack Kerouac's unfinished, long-lost novel THE HAUNTED LIFE into a play of the same name, now having its world premiere at Merrimack Repertory Theatre, with Daniels co-directing with christopher oscar peña.
Ted Hewlett Frequently Asked Questions
How many Broadway shows has Ted Hewlett been in?
Ted Hewlett has appeared on Broadway in 1 shows.
How many West End shows has Ted Hewlett been in?
Ted Hewlett has not appeared in the West End