BWW Interview: Actor Nick Cordileone Goes Green Sharing his Life as Timon in the National Tour of Disney's THE LION KING at the BJCC
Nick Cordileone has been up on stage for most of his life. Credits include productions such as the Widowing of Mrs. Holroyd (Mint Theater), Crime and Punishment (Cincinnati Playhouse and Actors Theatre) and leads in major Shakespeare Companies across the country. He has spent the past eight years giving life to the wise cracking meerkat Timon in the national tour of Disney's The Lion King. This is a role and opportunity of a lifetime. His hilarious performance is accentuated with impressive puppetry. He is painted green while animating the detailed Timon puppet. Cordileone brings a sharp wit and tender heart to the loyal friend of Simba and Pumbaa. Attributes that he is no stranger to. I was able to speak with him about his life during a break in between performances in Birmingham.
David Perry - What got you interested in pursuing an ever so stable and steady career of being a professional actor?
Nick Cordileone - (Laughs) "Its funny that you phrase it that way. When I was young, I wanted to be everybody that I saw in adventure movies and TV shows. Early on, the idea hit me that those people performing were acting and playing. That really sunk in. I was like "wait a minute, you can do that as your job? That's what I got to do. I gotta do that!" Around seven or eight I started to perform in church and school plays and began to spend my energy toward that."
DP- Your career reveals a laundry list of impressive productions and theatre companies.
JC - Yeah. I have been so, so lucky. It's just been ridiculous.
DP - Now, give yourself some credit. Having great talent helps.
JC - (laughs) "It can, but it doesn't have to. You can have all the talent in the world. But in some cases, you may not know somebody who can connect you with the right person. There are so many dominos that are not in your control. But you are right. You can help pad the deck if not stack the deck by working to have as many tools in your tool belt as possible."
DP - You have been on stage for decades. What is it about performing that charges you up after all these years?
JC- "I think it was C.S. Lewis who said, "Myth is the echo of truth." Imagine a pebble dropping into the water. That's truth. The ripples forming out after it drops in are echoes of that truth. I feel that's what storytelling is. We are tapping into that truth. That charges me up. The closer you are to it, and being in that moment, the more effective, relevant and important the work is. It makes me excited no matter what it is. It could be a sitcom or something that's been going on for twenty years like The Lion King.
DP - Performing Shakespeare is one of your highlights. To me, performing his plays feel almost like time travel. You are literally connected to a piece of work that is hundreds of years old. What is that like for you?
JC - "Absolutely. That time travel is found in saying words that were written then, and they are just as apropos as they were then. If not more so depending on what time period you go to. His stories are about people. People who are excited, people who are fed up with X, Y and Z, or about people tangled in a love story. All of that shows that we have been telling stories as long as we could start to communicate with each other. It's literally the oldest thing we have been doing together on the planet. Some of us are fortunate enough to do that every night for thousands of people, and its just cannot be taken to lightly.
DP - You have been performing The Lion King for nearly eight years. What was your first "Oh my God, I'm in The Lion King" moment?
NC - "There are a few that are easily pinpointed. One is I had just come back from doing an off Broadway show that on a good day we had 50 seats. I left that show and I joined the The Lion King tour at the Performing Arts Center in Costa Mesa CA. If you have never been there it is enormous, like an aircraft carrier. I went right into costume fittings and joining rehearsals. It was daunting to see these huge set pieces weighing several tons moving on airline cables above while the show going on. It's exciting getting performance ready and getting off book. I remember going "This is bigger than me. This is an enormous undertaking. I don't know if I'm ready for this." Then of course you slowly start to fold in now you learn your puppets, now you learn your songs, now you learn your scenes. Then going OK, now I can take a stab at this. This is no different that that 50 seat black box theater (Laughs) Its just bigger, louder and more colorful."
DP- Tell me about the chemistry of working in this stellar cast.
NC- It is great. The entire time I've been working in the show, I've worked with the same Pumbaa, actor Ben Lipitiz. He has been doing that role for 15 years. Over the years, you start to get a comfort level similar to where Timon and Pumbaa are in the story. You know that guy is going to be there for you. You know that smell is him. You know he's going to catch you if you fall into the river. There's reliability and comfort that develops while still being just as fresh as if we don't know if could we be eaten. If we are, we will be eaten together. If this lion comes at us, I will jump on your back and we will run off using your four legs as opposed to my two. (laughs) It's like that thing you described about coming tonight having never seen the performance. That feeds us. As many times as we have done the show we know there are many who haven't see it. That's fresh for them and that's the way it is going to be for us tonight. We did the show last night and the night before last. But when we do it tonight it will be like its brand new.
DP - What have been some of the more memorable audience reactions?
NC - "There are so many that fall under that umbrella. We were one the first shows to do an autism friendly performance. Over the years we have done that several times and it changes the paradigm. You get to have families who felt that they could never get to go to see live theater because they would be disruptive or arrangements would not be made to address a specific need. Disney and The Lion King put together this night where people could come without the lights going down all the way. The sound was designed in such a way so it would not upset people with different auditory needs. We see a binge of family's and people on the autism spectrum experiencing our show. However that was for them. For some people even just coming to be in the lobby was experience of a show. It was life changing. We see telling this story as something we have been charged with. We get to tell this story this way for people who have never thought they would have a chance to enjoy it. It is out of this world. Over the years we have had people of different abilities where The Lion King touches them in a very unique way. We have had people who don't communicate much at all, until they were able to process things. We have been really, really fortunate to touch some families that way, and also to have them touch us."
DP - What an amazing opportunity to touch people. After those synapses fire off, to think where will they go next, and what will they be led or inspired to do.
NC - "Absolutely, it's a super gift. We have had people come multiple times. We have been very fortunate to have those one on one experiences."
DP - What new projects do you have on deck?
NC - We know that we are going to be doing this show for a year at a time. Which is exciting and not typical in theater. For my family and I, the fun is asking where is Christmas going to be this year? Where are we going to spend my Birthday? Where will we be on the road and in-between cities? When can we see friends we haven't seen in a long time? I'm excited about cities as opposed to projects. Often we get to do scene work to keep our chops fresh. Trying out new material that's from in house. We have several playwrights in the company who like to hear their work played out. Some people write musicals that we get to be able to perform. It's been a greater microcosm of the greater theater world.
DP - What a perk of traveling with so many creative people. To listen, collaborate and be a part of a new work on the ground level is not a common occ. Sounds like a highly enriching experience.
NC- Yeah, it is. We have experts in many areas. We have a singing ensemble, dance ensemble; we have people who consider themselves primarily actors before singing and dancing, and everyone in between. The cast has people who have never been in another production and people who have been in hundreds. So yeah, we have fertile ground to make art.
DP - How is it juggling a family and being on the road?
NC - We have whole families that travel with us. I travel with my 15-year-old daughter. Several people have had babies come while on the road. People have dogs, cats, hamsters; all types of pets. It's like a traveling circus."
DP - You are describing a gypsy lifestyle that rings of those classic European novels. Except you guys are not cooking off the back of a wooden wagon.
NC - (Laughs) Exactly, although sometimes on two show dates you'll see Pumbaa cooking outside with the travel gill, and we have ourselves a "Pumbaa-que."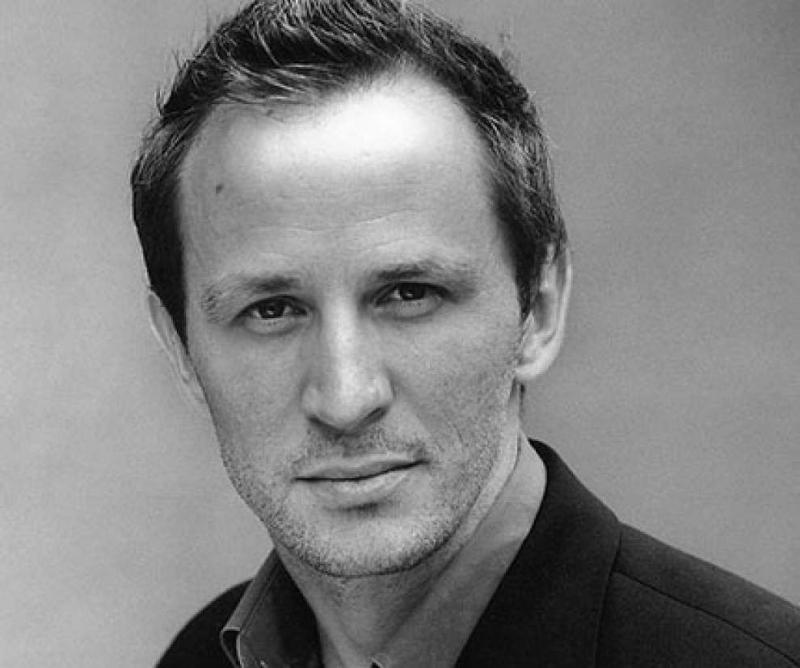 DP - In my research it was great to see that you are a fellow comic book fan. As an old school fan what is it like to see all of these great characters make it to the big screen?
NC - I'm a Marvel guy so I have a lot of faith in the company. Many people who travel with us are comic fans, and we were asking the other day "how far can it go? How do you not burst the bubble?" I'm excited to see them to have sort of sub genres within the superhero films. They have New Mutants coming out as a horror superhero hero film. Even Black Panther in its own way is not only a traditional superhero film; it's full of social issues. They really know how to push the envelope. I love these characters. You get the benefit of both introducing a film version while playing out its history. The Marvel Studios treatment is only going to make things better. Look at Jack Kirby's influence on movies now. I mean how many of the top grossing films have featured his characters? The guy really birthed a visual esthetic. It is not being lost on us."
DP - Since you mentioned visual esthetics. You are in a very elite squad of actors including Lou Ferrigno, Idina Menzel and Zoe Saldana. Tell me, what is it like to green for a role?
NC - Absolutely. I accept that charge and I understand the weight of it every day. (Laughs) As I sit here looking at the olive/peach skin tone of my hand. I realize that it is different that the shade of green on the headset I am wearing. It's pretty crazy. That's one of the biggest questions I get asked is "why are you green?" I always find it fun to ask the question back saying "why don't you tell me why you think I am green?"
DP - If there was ever a play developed about the life of Nick Cordileone, what would the title be?
NC- "That's a great question. Hmmmm. You know I recently became incorporated and its name is Greater Fool. That might be a fun name for the play. It has the connotation of the literal fool, a guy who is out there doing silly things. But also Shakespeare the fool is the guy telling the truth. You can laugh at it but also digest it. The Greater Fool, that's the title I would borrow."
DP - If Timon was cast in "The Greater Fool" could you improv a line of his dialogue ?
NC - "Yeah, you know he would have to do something in the story of my life. They never told me when taking on the role to impersonate Nathan Lane. They said just play with the character and see what happens. For me, he is very much Bruno Kirby. I've got kinda him in my brain. Now, you can't do Bruno Kirby without going to The Godfather. So maybe Timon would say a line like (switching into Timon's voice) "Hey, go ahead, why don't you make him an offer he can't refuse? We got dis' guy here wit' a name Cordileone that sounds like Corleone. Maybe dat's what he say." (Laughs)
DP - Bravo sir. May the spirits of Luca Brazi be with you!
NC - Right! Actually when I auditioned that's exactly what Juile Tamor said to me. She said I don't want you to imagine these guys as little cartoony rodents. I want you to picture a couple of wise guys who think they are street wise. Think Ratzo Rizzo from Midnight Cowboy, or like Ziggy from The Wire. They just don't have any juice. (Laughs) They are at the whim of any predators on stage. I told her I think I can channel that.
And channel it he does. As our conversation came to an end, Cordileone was cordial and gave great excitement toward me coming to the show for the first time. He truly gives his heart into this production with an eagerness to share it with both the amazing cast and a jubilant audience. After enjoying the performance that night, it was easy to see why he continues to commit to such a beautiful piece of art. He really does make an impact and is part of something bigger than himself.
Disney's The Lion King
March 14 - April 1, 2018
BJCC Concert Hall
2100 Richard Arrington Jr Blvd N
Birmingham, AL 35203
For tickets thru Ticketmaster click here.
Parking Alert:
There is currently road construction happening on the interstates around the BJCC. Visit 5920bridge.com for the most up to date information. Please plan to arrive early. At least 40 minutes to allow extra time for parking prior to the show just in case. Better to arrive a bit early than after the curtain goes up for any performance, especially for The Lion King.
Photo credit: Nick Cordileone as "Timon" and Ben Lipitz as "Pumbaa" in THE LION KING North American Tour. ©Disney. Photo Credit: Joan Marcus.