Victoria Lee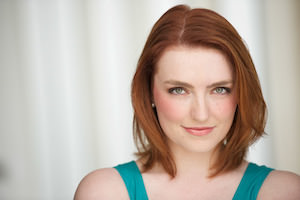 Victoria Lee graduated from Abilene Christian University with her BFA in Musical Theatre and Minor in Business Administration. While there, she attended her last semester in New York City with Syracuse University's Tepper Program working with lead artists in the industry. She has also trained at Broadway Dance Center, Abilene Ballet Theatre, Ballet Austin, and Tulsa Ballet in all styles of dance. Victoria has been an actress and choreographer in the Dallas Ft. Worth area since 2017. She has performed Memphis at Greater Lewisville Community Theatre, Blood Brothers at Imprint Theatreworks, Little Women and The Music Man at Stolen Shakespeare Guild, and Elemental at the AT&T Performing Arts Center. Her choreography credits include Joseph and the Amazing Technicolor Dreamcoat at First Colleyville and Secret Garden at Stolen Shakespeare Guild. She is incredibly excited and grateful for the opportunity to contribute her knowledge of the stage to BroadwayWorld Dallas.
MOST POPULAR ARTICLES
LAST 30 DAYS
LAST 365 DAYS
BWW Review: COCKTAIL HOUR THE SHOW at Ballets With A Twist
March 1, 2020
---
BWW Review: 9 TO 5 at North Texas Performing Arts
February 24, 2020
---
BWW Interview: Jake Nice of SLIDE BY at AT&T Performing Arts Center Elevator Project

January 23, 2020

Two local DFW artists are coming together in AT&T Performing Arts Center's next show in the Elevator Project lineup. Slide By is a play written by our very own Thomas Ward and produced and directed by Elevator Project alum, Jake Nice.
---
BWW Review: NOISES OFF at Theatre Three

December 3, 2019

Before the The Play That Goes Wrong there was Noises Off. There are few directors, designers, and actors that can take on this incredibly difficult work. The comedic timing must be perfectly executed, the set has to change into two different sets between acts, and it is very physically demanding. Theatre Three's production has mastered it. The opening night audience of Noises Off were left completely sore from laughter. I am happy to say it was one of the most hilarious productions I have seen here in DFW. For those of you that are unfamiliar with the classic, Noises Off by Michael Frayn is about a group of actors who are rehearsing the play Nothing On. Broken into 3 acts the actors rehearse the play in Act 1, perform it in Act 2 (shown from backstage), and performing again Act 3. The characters in this show are completely dysfunctional from who is sleeping with whom, drinking problems, divorces, etc. It's a proper madhouse set for disaster.
---
BWW Review: ONCE at AT&T Performing Arts Center's Winspear Opera House

November 25, 2019

he first Broadway series of the 2019-2020 AT&T Performing Arts Center touring season graced the stage this weekend. Once the musical, with the book by Enda Walsh and music and lyrics by Glen Hansard and Marketa Irgolva, gives us a beautiful story taking place in Dublin, Ireland about a?oeGuya?? and a?oeGirla?? (never known by name) meeting each other with their heavy past in a bar, connecting through the power of music. a?oeGuya?? a musician/vacuum repairman with his broken heart from an ex who moved to New York and a?oeGirla?? with her absent husband and responsibility to take care of her child, meet and connect over Girl's tenacity to make Guy's music career blossom. In the effort to find him that love he once had, their own connection forms and leaves the audience wanting more for both of them.
---
BWW Review: DRACULA at Theatre Three

October 15, 2019

Many have tried and failed to recreate the horror and passion of Bram Stoker's Dracula. Written in 1897, it has given us many a cheesy film, full of the bad special effects we have almost come to automatically associate with this classic story.
---
BWW Review: MAMMA MIA! at The Firehouse Theatre
July 21, 2019
---