Susan Brownfield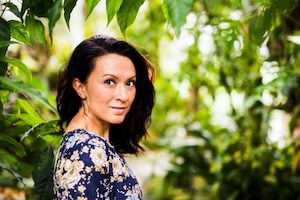 Susan Brownfield is an Honors Graduate of the University of Oregon School of Music where she earned her Bachelor of Music degree. She later completed her Master's degree at Boston's New England Conservatory. Susan began her career when she joined the Broadway tour of Rodgers and Hammerstein's The King and I working with entertainment veterans Hayley Mills and Marie Osmond. Susan, a district winner in the 2001 Metropolitan Opera Competition, later portrayed the role of Mimi in Puccini's La Bohème with Harvard Lowell Opera. She spent two seasons with Utah Festival Opera where she performed the role of Liat in South Pacific and Isabelle/Madeline in Mollicone's The Face on the Barroom Floor. Susan was also heard in the role of Rose in Maine Grand Opera's production of Street Scene. She spent three seasons at The Saco River Theatre Company in Maine performing the roles of Claire in David Auburn's Proof, Betty Lou Spence in The IT Girl, and Woman #3 in And, The World Goes 'Round. Recent performances in Europe include Patrick Barlow's The Messiah, I Love You, You're Perfect, Now Change, and Side by Side by Sondheim. A remarkably versatile performer, Susan has also appeared in film and television. She currently lives in Switzerland with her family and divides her time between mommying, teaching, and performing.

BWW Review: LES MISERABLE IN ZURICH at Theater 11 Zurich

February 10, 2020

There are very good reasons for a show to demonstrate the longevity required to become 2nd longest-running musical in the world - and if I had forgotten why, I was certainly given a pleasant reminder on January 23rd, 2020. Now, I've had the pleasure of seeing Les Miserables a few times. I was able to see the show on Broadway in New York a couple of times in the late 80s, and then enjoyed a touring production on the West Coast in the 90s. Tonight I attended the touring production from the UK and Ireland in Zurich, Switzerland. As a lifelong musical nerd, I was one of those kids who had Les Miserables on constant play in my car cassette deck when I was in high school. This can be a mixed blessing when attending a show because one already knows the score backwards and forwards. In this case, it was apparent that there were quite a few changes since I'd seen the US productions many years ago. Gone was the revolving stage, the text had been altered significantly, and the staging was very different. There was also the addition of video projections. However, this new version was fresh, modern, and utterly spectacular. Katie Hall, as Fantine, provided a performance that was determined and moving. Her rendition of 'I Dreamed a Dream' was both poignant and beautiful. Nic Greenshields, as Javert, was a showstopper. My only very tiny complaint would be that I wished that he'd taken the final few measures of Javert's suicide up the octave. I'm not sure of the reason behind the choice, but this is likely very tricky vocally for most baritones. However, given the dramatic weight of the scene it is positively thrilling to hear it sung in that register. This is a very small complaint, frankly, because Greenshields' acting and singing were tremendous and he treated the audience to an otherwise flawless performance. Marius, played by Felix Mosse, was sympathetic, as was Charlie Burn as Cosette. To her credit, Francis Mayli McCann provided a rendition of 'On My Own' which was not a carbon copy of past Eponines, and it was refreshing to hear a different and engaging interpretation of the song. Finally, a well-deserved mention must be made of Dean Chisnall, who played the role of Jean Valjean. The role is arduous and a tour-de-force, but he managed it all effortlessly. 'Bring Him Home' and 'The Epilogue' were heartrending. All told, this was the best cast and performance of Les Miserables that I have seen to date - Broadway included. If you manage to catch this tour, you will not be disappointed!
---