Student Blogger: Paige Rosko
MOST POPULAR ARTICLES
LAST 30 DAYS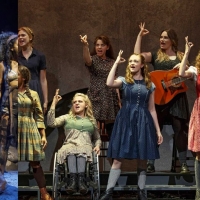 Student Blog: Will the World of Broadway Revivals Change After Re-Opening?
Posted: Apr. 28, 2021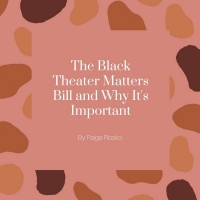 Student Blog: The Black Theater Matters Bill and Why It's Important
Posted: May. 4, 2021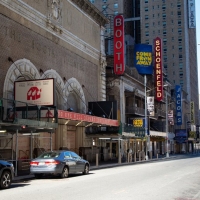 Student Blog: Is Broadway Ready to Return?
Posted: Apr. 15, 2021


LAST 365 DAYS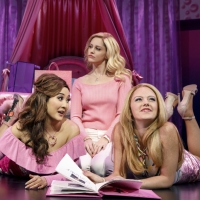 BWW Blog: My Reaction to Mean Girls Closing
Posted: Jan. 11, 2021


BWW Blog: The Best 'Flop' Musicals
Posted: Feb. 17, 2021


Student Blog: How Disability Representation in Theater Changed How I See Myself
Posted: Mar. 2, 2021


BWW Blog: Celebrating Valentine's Day with the Best Broadway Couples
Posted: Feb. 1, 2021


Student Blog: The Black Theater Matters Bill and Why It's Important

May 4, 2021

While it might take a while for these acts to be implemented, it is important to understand that speaking out and taking action does create change.
---
Student Blog: Will the World of Broadway Revivals Change After Re-Opening?

April 28, 2021

When the time comes for Broadway to re-open, I really think that the people who make the decisions of what comes to Broadway should focus on new voices and new art. 
---
Student Blog: Is Broadway Ready to Return?

April 15, 2021

While I would personally love to be back in a theater seeing a Broadway show, is it worth it if the money I am paying is going to the pockets of racist abusers?
---
Student Blog: Mamma Mia: Here We Go Again, Again?

April 12, 2021

Mamma Mia just announced that a third movie is moving towards production. But do we need that?
---
Student Blog: How the Grammys Showed that Theatre is Alive and Well

March 15, 2021

The performances by pop stars like Cardi B, Taylor Swift, Dua Lipa, and more all had theatrical elements that reminded me of some of my favorite Broadway performances. The sets, costumes, energy, and more reminded us all that Broadway does not have to be open for theater to thrive.
---
Student Blog: How Disability Representation in Theater Changed How I See Myself

March 2, 2021

I think that the theater industry has a long way to go when it comes to the relationship between disabilities and the stage. Seeing disabled people succeed in this industry has given me the confidence I need to continue finding my path in theater. There are also times, in this industry, that make me feel small and misrepresented. But, in the future, we can just hope things get better.
---
BWW Blog: The Best 'Flop' Musicals

February 17, 2021

In this article, I am going to look at some shows that might have had a short run on Broadway but were influential in other ways. Both of the shows I am going to be talking about started out as flops, with horrible reviews but then were revamped and became a part of pop culture today. 
---
BWW Blog: Celebrating Valentine's Day with the Best Broadway Couples

February 1, 2021

With Valentine's Day right around the corner, now is the best time to celebrate the best Broadway couples that we've seen on stage.
---
BWW Blog: My Reaction to Mean Girls Closing

January 11, 2021

Let us mourn the loss of this great show, but when we have the chance again, let's put all of our passion and love for this show into supporting the rest of Broadway.
---
BWW Blog: What My Virtual Theater Finals Are Like

December 7, 2020

As we enter December, we also enter one of the hardest times for college students: finals week.
---
BWW Blog: Bootlegs - Helpful or Harmful?

November 11, 2020

Bootlegs are one of the biggest controversies surrounding the theater industry.
---
BWW Blog: How To Prepare For College Design and Technology Interviews

September 11, 2020

When I was a freshman applying to colleges, I attended multiple theater design and technology interviews, or portfolio reviews.
---