Natalie McGovern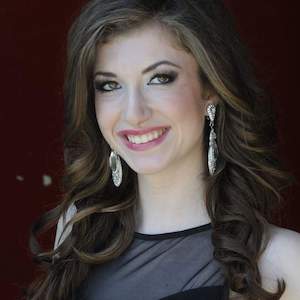 MOST POPULAR ARTICLES
LAST 30 DAYS
LAST 365 DAYS
BWW Review: THE LAST FIVE YEARS at PART THEATRE

October 24, 2019

This show is sentimental, soul-searching, and tear-jerking, but meant to stir you up inside and make you think about life. In retrospect, one looks back at their past to see how they ended up in the present. The Last Five Years reflects on that and does it well, bringing a really beautiful piece of musical theatre to the forefront.
---
BWW Review: VOICE OF THE PRAIRIE IS A STORY WORTH TELLING at Lofte Community Theatre

June 23, 2019

VOICE OF THE PRAIRIE is a story worth telling at the Lofte Community Theatre
---
BWW Review: JOLLY, JAZZY AND JOVIAL, ELF USHERS IN THE JOY OF THE HOLIDAY SEASON at The Rose Theatre

December 5, 2018

You will want to join in the fun with every catchy number full of sparkly, jolly, twinkly charm and pizzazz.
---
BWW Previews: ELF: THE MUSICAL at The Rose Theatre

November 28, 2018

Get ready for some Christmas magic that is sure to be a holiday favorite!
---
A LOOK BACK ON BURKE HIGH SCHOOL'S CRAZY FOR YOU at Omaha Burke High School
June 8, 2018
---
BWW Review: AN AMERICAN IN PARIS is Sure to Delight at ORPHEUM THEATRE

February 15, 2018

Dramatic, evocative, and brimming with whimsy, An American In Paris delights audiences in a whirlwind montage of song and dance sequence.
---
BWW Review: CARRIE THE MUSICAL at SNAP! Productions

June 19, 2017

Modern, bloody, edgy, and not for the faint of heart. A musical take on Stephen King's horror classic Carrie with an all-star, stellar cast.
---
BWW Feature: GODSPELL at Daniel J. Gross Catholic High School

June 6, 2017

Congratulations to all the schools that participated in this year's Nebraska High School Theatre Awards, and to all the ones that were nominated! Here's a spotlight on one high school musical with unique qualities based on freedom of expression, and executed an open-ended script. This production of Godspell was recognized by the Nebraska High School Theatre Awards for Outstanding Ensemble:
---
BWW Review: PETER PAN at The Rose Theatre-A Delight For All Ages

June 4, 2017

Although tailored for children, adults will enjoy this classic that reminisces back to a yesteryear of childhood and imagination, in the perpetual fantasy world of Neverland.
---
BWW Review: SOMETHING ROTTEN at Orpheum Theater: A Standout Surely Not To Be Forgotten

May 20, 2017

A jocular song and dance fanfare of melodious merriment and merriment, it's full of quippy one liners and farcical entertainment.
---