Nancy Grossman

From producing and starring in family holiday pageants as a child, to avid member of Broadway Across America and Show of the Month Club, Nancy has cultivated her love of the art and respect for the craft of theatre. She fulfilled a dream when she became an adult-onset tap dancer in the early 90's ("Gotta dance!"); she fulfills another by providing reviews for BroadwayWorld.com. Nancy is a member of the Boston Theater Critics Association, the organization which bestows the annual Elliot Norton Awards which honor the outstanding achievements of the Boston theater community, and she formerly served on the Executive Board of the Independent Reviewers of New England (IRNE). Nancy is an alumna of Syracuse University, has a graduate degree from Boston University, and is a retired Probation Officer-in-Charge in the Massachusetts Trial Court system.

MOST POPULAR ARTICLES
LAST 30 DAYS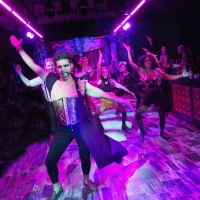 BWW Review: THE ROCKY HORROR SHOW: Moonbox Productions Brings It Back to Harvard Square
Posted: Oct. 21, 2019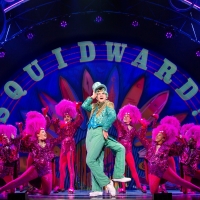 BWW Review: THE SPONGEBOB MUSICAL: A Sunny Outlook Under the Sea
Posted: Oct. 18, 2019


BWW Review: New England Premiere of TRAYF: You Don't Have To Be Jewish
Posted: Oct. 16, 2019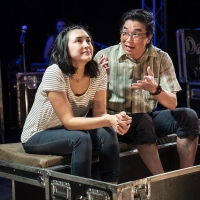 BWW Review: CAMBODIAN ROCK BAND: Feel the Beat at Merrimack Repertory Theatre
Posted: Oct. 23, 2019


BWW Review: THE THANKSGIVING PLAY: Pardon Our Political Correctness
Posted: Oct. 29, 2019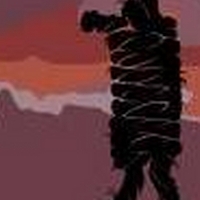 BWW Review: SALTONSTALL'S TRIAL: THE SALEM WITCH TRIAL'S UNTOLD STORY at Larcom Theatre in Beverly
Posted: Oct. 25, 2019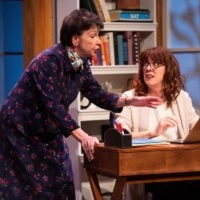 BWW Review: ADMISSIONS: Biting Comedy Asks You to Check Your Privilege
Posted: Nov. 1, 2019


LAST 365 DAYS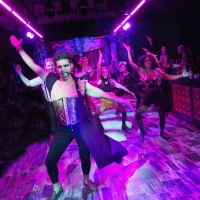 BWW Review: THE ROCKY HORROR SHOW: Moonbox Productions Brings It Back to Harvard Square
Posted: Oct. 21, 2019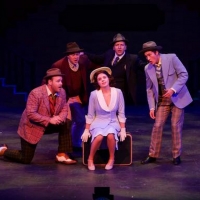 BWW Review: 42ND STREET: Thunderous Opening For The Umbrella Stage Company
Posted: Oct. 2, 2019



BWW Review: World Premiere THE HAUNTED LIFE: Kerouac's Back in Lowell
Posted: Mar. 30, 2019



BWW Review: ONCE: Guy and Girl Extend Their Stay at SpeakEasy Stage
Posted: Mar. 7, 2019


BWW Review: MAN IN THE RING Goes The Distance
Posted: Dec. 1, 2018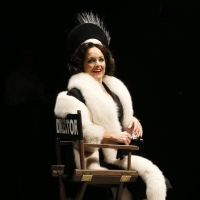 BWW Review: SUNSET BOULEVARD: Alice Ripley Puts Her Stamp on Norma Desmond
Posted: Sep. 30, 2019


BWW Review: THE EBONIC WOMAN: Gold Dust Orphans Restore American Values
Posted: May. 6, 2019


August Wilson's Radio Golf Soars Like an Eagle

September 19, 2006

Exquisite writing, gifted acting, and intelligent directing - unbeatable combination at Huntington Theatre Company
---
RAISE THE FLAG FOR '1776' AT LYRIC STAGE

September 14, 2006

Stand up, salute, and cheer for Peter A. Carey and Company in this inspiring musical production
---
Follow Your Nose to 'Calvin Berger' at Gloucester Stage

September 6, 2006

A smart, fun, and funny restaging of the Cyrano de Bergerac story
---
'The Pilgrim Papers' Need Recycling

August 15, 2006

Reams of problems in this fractured history lesson
---
You'll Fall Madly In love With 'The Opposite of Sex'

August 14, 2006

Williamstown Theatre Festival scores big with East Coast Premiere
---
'Gershwin Sings Gershwin' at Stoneham Theatre

August 3, 2006

Tribute to Gershwins' impressive body of work
---
Arthur Miller's 'The Price' Offers Timeless Themes

July 27, 2006

Sol Frieder is 'priceless' at Gloucester Stage Company
---
Nancy Carroll Is A Gift At Beckett's Birthday Celebration

July 13, 2006

'Happy Days' in limited run at Gloucester Stage Company
---
Leslie Uggams Rolls Into Cape Playhouse in The Rink

July 7, 2006

Cape Playhouse presents nostalgia piece in nostalgic setting
---
'The Heidi Chronicles' Mirror the Past for Boomers

June 23, 2006

Gloucester Stage honors the memory of playwright Wendy Wasserstein
---
The Full Monty is Great Fun...and that's the naked truth!

May 16, 2006

You'll be full of regrets if you miss it!
---
Kong's Night Out in World Premiere at Lyric Stage Company

May 13, 2006

Strong cast and design team are highlights of this production
---
'Morrie,' We Hardly Knew Ye

April 19, 2006

Some plays make better books
---
The Road Home: Re-Membering America Has World Premiere

April 12, 2006

Fasten your seatbelts for a bumpy cross-country ride
---
The Hopper Collection in East Coast Premiere at Huntington Theatre Company

March 22, 2006

A dark story needs more light
---
Belly Up To 'Bill W. and Dr. Bob' at New Repertory Theatre

March 10, 2006

Raise a glass to this outstanding cast
---
'Evita' Flies High at Foothills Theatre Company

March 9, 2006

Sarah Corey's Eva has more than just a little bit of star quality
---
The Lyric Stage Company Gets Albee's 'Goat'

March 2, 2006

Paula Plum chews the scenery...
---
Forbidden Broadway: Special Victims Unit

February 25, 2006

Everyone's a victim...of laughs
---
The SpeakEasy Stage Company Presents 'New' Works By Tennessee Williams

February 9, 2006

Five one-act plays sewn seamlessly together by Director Scott Edmiston
---
40
...