Matthew Michaels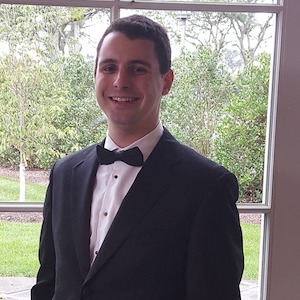 Matthew Michaels is a writer from Jersey City. He has previously written about sports, personal finance, travel, and careers but is now taking on the dramatic world of theater. You can follow Matthew Michaels on Twitter @MichaelsMatthew.
MOST POPULAR ARTICLES
LAST 30 DAYS
LAST 365 DAYS
BWW Review: SKYLIGHT at Berlind Theater Ends McCarter Season

May 13, 2019

When is desire not enough? Former lovers are reunited and grapple with this and other questions in a new production of SKYLIGHT. From esteemed playwright David Hare, the play has graced the stages of the West End and Broadway and is now playing in Princeton, New Jersey. SKYLIGHT is the final show of director Emily Mann's penultimate season as artistic director and resident playwright of McCarter. SKYLIGHT opens with Kyra coming home to her dilapidated apartment with groceries. A schoolteacher in her thirties, Kyra lives alone without central heating and works with children who have been deemed by some as a lost cause, a charity case for someone with as much intelligence and talent as Kyra possesses.
---
BWW Review: Jersey City's Grace Church turns into Elsinore for HAMLET by Shakespeare@

March 30, 2019

Church, thy name is theater. Shakespeare@ kicks off their inaugural run in Jersey City with a sharp production of HAMLET. William Shakespeare's Danish tragedy of revenge and mental insanity transforms the space of Grace Church Van Vorst, a New Jersey Episcopal church on the National Registry of Historic Places. The first few minutes of this HAMLET are in Wittenberg as the prince studies beside his school chums with inaudible whispers; the rest, as they say, is silence. The audience does not hear any dialogue until Hamlet begins his famous 'to be or not to be' soliloquy, moved up from Act 3 to be juxtaposed with Hamlet reading a letter and learning of his father's death. Beneath the scene, the sound of what seems to be a ticking clock quickly turns into the pulsating heart beat of Hamlet as he begins his swift descent into madness.
---
BWW Review: DUKE ELLINGTON'S SOPHISTICATED LADIES at NJPAC

March 22, 2019

The jazz king of Harlem is alive and well in Newark, New Jersey. In honor of the 120th anniversary of his birth next month, Crossroads Theater Company and the New Jersey Performing Arts Center have co-produced a short run of DUKE ELLINGTON'S SOPHISTICATED LADIES. The musical revue, which originally made its way to Broadway in 1981, includes all of Ellington's best-known standards, including 'In A Sentimental Mood,' 'I Got It Bad and That Ain't Good,' and 'Mood Indigo.' This collaborative production at NJPAC is directed by Andre De Shields.
---
BWW Review: World Premiere of KEN LUDWIG'S THE GODS OF COMEDY at McCarter's Matthews Theater

March 17, 2019

Esteemed playwright Ken Ludwig, winner of multiple Tony and Olivier Awards, introduced his newest piece at The McCarter Theater Center in Princeton, New Jersey. KEN LUDWIG'S THE GODS OF COMEDY opened to rapturous laughter and a receptive audience thanks to a bright production and terrific performances. THE GODS OF COMEDY opens, appropriately enough, in the birthplace of Western theater. In modern day Greece, we are introduced to Daphne (played by Shay Vawn), a young, career-oriented, tenure-track classics professor working on a translation and performance of Euripides' MADEA for her thesis. Although the set and lighting are fantastic in the short opening scene, and the play centers around Greek theater and mythology, the introduction is light on humor and there isn't proper motivation to set it away from the rest of the show.
---