Kelundra Smith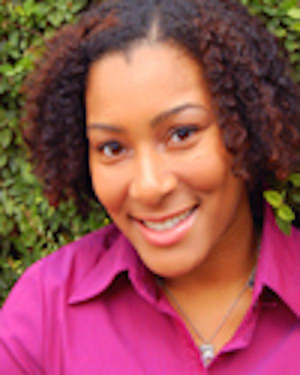 Kelundra is currently a marketing specialist at the Community Folk Art Center in Syracuse. Previously she was a marketing assistant at Syracuse Stage working on social media outreach and writing press releases for productions. Before that she interned at Arcola Theatre in London where she wrote copy for the season brochure and was press manager for their show Boy with a Suitcase as a part of London Refugee Week. She aspires to work as a media relations consultant for Broadway and major regional theatres, helping to improve the relationship between news publications and the performing arts. She is a graduate student in the Goldring Arts Journalism at Syracuse University. Her work can also be seen in the Syracuse New Times, Encore Atlanta and Plan Your Meetings magazines.
MOST POPULAR ARTICLES
LAST 365 DAYS
Summer Stages: BWW's Top Summer Theatre Picks - Central New York!

June 7, 2012

Comedy and suspense are on the menu for theater in Central New York this summer. With shows in the Finger Lakes tourists area as well as Ithaca and Syracuse, contemporary shows with the right amount of zany qualities are on the bill.
---
BWW Reviews: BROKE-OLOGY Offers Rich Theatricality at Ithaca's Kitchen Theatre

April 11, 2012

Set in a gang-run, poor neighborhood in Kansas City, Kan. BROKE-OLOGY is about family, fatherhood, regret and the choices people make surrounding the three.
---
BWW Reviews: Drying Like A RAISIN IN THE SUN at Rochester's Geva Theatre

February 27, 2012

Lorraine Hansberry's A RAISIN IN THE SUN is one of those canonic, American plays that is a regional theater favorite and is almost undisputedly good. This means Hansberry's writing is rarely questioned, and the viability of the show being well-received by audiences also goes without skepticism. However, in Geva Theatre's production, director Robert O'Hara's artistic license with Hansberry's script is close but no cigar.
---
A partir del domingo 'Bajo once metros de cemento', 12 de febrero

February 7, 2012

Desde el domingo 12 de febrero a las 19:30 hs Ahora en el Teatro El Tinglado Traudl Junge, partícipe y testigo de los últimos tiempos del régimen nazi, nos obliga a reflexionar sobre nuestra propia posición en los días oscuros. Bajo 11 mts. de cemento de Claudia Carbonell y Alejandra González
---
'What's On' in Central New York this Season - Theater to Watch!

February 6, 2012

Just four hours north of the great wide way theater is flourishing in central and upstate New York. Albany, Rochester, Syracuse and Ithaca all maintain professional, regional theatres that offer a wide variety of experiences for theatergoers. Here's what's on our radar (and what you can look for reviews of) in the coming months.
---