Jonathan Marshall - Page 3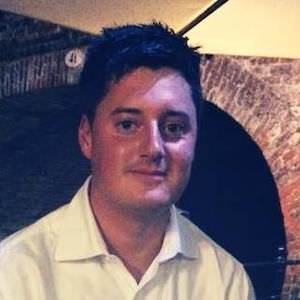 Jonathan studied Drama at Loughborough University before embarking on a career in television. He is a self-proclaimed theatre addict and currently writes reviews as well as being a freelance script reader.
MOST POPULAR ARTICLES
LAST 30 DAYS
BWW Review: MANOR, National Theatre
Posted: Nov. 24, 2021


LAST 365 DAYS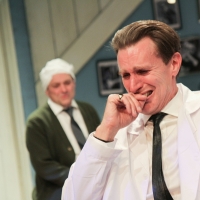 BWW Review: STAIRCASE, Southwark Playhouse
Posted: Jun. 26, 2021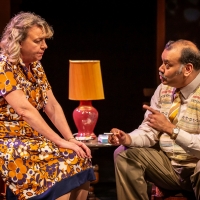 BWW Review: EAST IS EAST, National Theatre
Posted: Oct. 9, 2021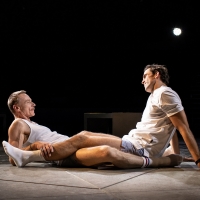 BWW Review: THE NORMAL HEART, National Theatre
Posted: Oct. 1, 2021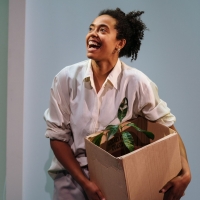 BWW Review: SHEDDING A SKIN, Soho Theatre
Posted: Jun. 30, 2021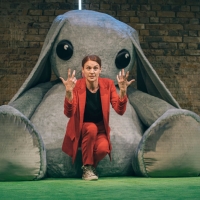 BWW Review: HARM, Bush Theatre
Posted: May. 28, 2021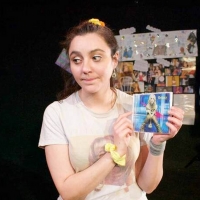 BWW Review: SAVING BRITNEY, Old Red Lion
Posted: May. 29, 2021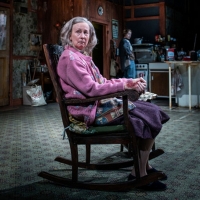 BWW Review: THE BEAUTY QUEEN OF LEENANE, Lyric Hammersmith
Posted: Oct. 15, 2021


BWW Review: BED SEVEN, Tristan Bates Theatre

November 23, 2019

Bed Seven transports us back to 1953. We're in King's College Hospital, London, where Gerald (Jesse Rutherford) is a patient. Looked after by Nurse Patricia (Chloe Wigmore), the two have completely contrasting backgrounds and seem poles apart. It isn't long, however, before any niggling doubts they have are cast aside and the two permit themselves to embrace the love between them.
---
BWW Review: SECRET CINEMA PRESENTS STRANGER THINGS

November 21, 2019

We live in an increasingly fast paced 24-7 society. At the click of a button we can have almost anything imaginable arrive on our doorstep just hours later. We can take in a 3D movie, challenge ourselves in an Escape Room and choose from literally hundreds of TV shows at home or on the move. Theatre and the uniquely intimate experience it provides has prevailed through copious changes in recent times. Most mainstream shows stick to the tradition of having an audience seated in front of a stage upon which actors perform a play. Nothing wrong with that. But how can the medium adapt to reflect our ever changing cravings for something bigger, better and more unique? Enter Fabien Riggall and his game changing concept, Secret Cinema. If this particular experience is anything to go by, it certainly lives up to the hype.
---
BWW Review: OOPSY DAISY, Katzpace

November 19, 2019

Katzpace, the basement theatre of Katzenjammers near Borough Market, seems an ideal venue for a play about the dark underbelly of Hollywood. Sex, power and the sacrifices we make to achieve success are key themes in this dark comedy written by and starring Holly McFarlane.
---
BWW Review: UNDER THE RADAR, Bread & Roses Theatre

November 14, 2019

In August 2017 a journalist named Kim Wall went to interview inventor Peter Madsen on his private submarine. She never came back. Most people seemed baffled as to why someone, especially a woman, would risk entering such an environment with a perfect stranger.  If it had been another man, would we have reacted in the same way? These are just some of the many questions about gender stereotypes that are explored and challenged in this debut play.
---
BWW Review: SPIDERFLY, Theatre503

November 12, 2019

As we enter the intimate studio space of Theatre503 we're greeted by our own reflections in a mirror at the back of the stage. This generates some discomfort whilst making it clear that we're about to witness a character study.
---
Hampstead Theatre: What You Need To Know

November 11, 2019

Moving into a purpose-built, 325-seat building in 2003, Hampstead Theatre has been a vibrant, award-winning performance space for 60 years. The theatre prides itself on finding and nurturing new talent. Early works of Mike Leigh, Dennis Kelly, Michael Frayn and Harold Pinter - among others - were all developed here. New Artistic Director Roxana Silbert's debut season has just begun.  Here is everything you need to know if you're visiting - from food and drink to transport, ticket deals and accessibility.
---
BWW Review: I LOVE YOU, YOU'RE PERFECT, NOW CHANGE, Chiswick Playhouse

November 11, 2019

The Tabard Theatre has been rebranded as Chiswick Playhouse. If their opening production is anything to go by, it promises a highly exciting new chapter for this long standing West London venue.
---
BWW Review: GERM FREE ADOLESCENT, The Bunker

November 3, 2019

Germ Free Adolescent centres on Ashley, a teenage girl with OCD. Developing an obsession with STIs, Ashley collects sexual health leaflets and offers an advice clinic at school. As she reels off numerous statistics, her peers assume she's highly experienced with sex, but in fact it's the polar opposite. When boyfriend Ollie invites her over, Ashley is of course nervous, however behind the laddish exterior, Ollie is also a virgin.
---
BWW Review: GREAT EXPECTATIONS, Southwark Playhouse

October 22, 2019

Opening the 2019 National Youth Theatre REP season is Neil Bartlett's adaptation of Great Expectations. With director Mumba Dodwell at the helm, this new take on the novel uses ensemble storytelling to great effect.
---
BWW Review: TICKLE, King's Head Theatre

October 20, 2019

Endurance tickling (yes, it's a real thing!) might not seem the most obvious subject matter for a play, however Tickle is actually based, albeit loosely, on fact. Inspired by the documentary Tickled, this new musical comedy is playing at the King's Head Theatre.
---
BWW Interview: George Asprey Talks THE LION KING

October 16, 2019

This October marks the 20th anniversary of The Lion King at London's Lyceum Theatre. Premiering way back in 1999, the show has entertained over 16 million people and remains the West End's bestselling stage production and the sixth-longest-running West End musical of all time. To celebrate the show's roaring success (pardon the pun), BroadwayWorld spoke with George Asprey, who plays Scar, about being the villain and why he feels the show is still so well loved after all these years.
---
BWW Review: MISSION CREEP, White Bear Theatre

October 20, 2019

'Mission creep' is defined as a gradual shift in objectives, often resulting in an unplanned long-term commitment. Premiering just ahead of Asexual Awareness Week, writer Bee Scott, who is herself asexual, cleverly morphs comedy and science fiction with undertones of horror in this original and engaging play.
---
BWW Review: A PARTNERSHIP, Theatre503

October 3, 2019

Following an acclaimed run at the 2019 Edinburgh Festival, A Partnership plays for a limited time at Battersea's Theatre503. The intimate studio setting works well for a play of this nature, immediately inviting us into the world of its two protagonists. Written by and starring Rory Thomas-Howes, A Partnership is a sixty minute two-hander set on the eve of Ally's, (Ben Hadfield), thirtieth birthday. The couple have been together for five years but for the past year and a half, Zach (Thomas-Howes) has been sleeping on the sofa, refusing to be intimate with his boyfriend.
---
BWW Review: MUSEUM PIECES, Tristan Bates Theatre

October 3, 2019

Museum Pieces consists of four monologues and tells the story of four individuals who are forever changed, perhaps scarred, by a reality television show in which the contestants appear naked. Following on from his successful production of Four Loyalty Cards, this marks writer and director Jamie Christian's second collection of monologues.
---
BWW Review: A DAY IN THE DEATH OF JOE EGG, Trafalgar Studios

October 3, 2019

Claire Skinner and Toby Stephens reunite for the first time in 18 years in Peter Nichols seminal 1960's play about parents coping with a disabled child. Does A Day in the Death of Joe Egg stand the test of time?
---
The Bridge Theatre: What You Need To Know

October 15, 2019

Opened in 2017 and founded by Nicholas Hytner and Nick Starr, who both departed the National Theatre after 12 years, the Bridge Theatre is a 900-seat adaptable auditorium, capable of utilising end-on, thrust and promenade staging. Productions so far include Hytner's immersive Julius Caesar, Alan Bennett's Allelujah!, and one-woman plays starring Maggie Smith and Laura Linney. Coming up this Christmas is Sally Cookson's take on The Lion, the Witch and the Wardrobe. Here is everything you need to know if you're visiting - from food and drink to transport, ticket deals and accessibility.
---
BWW Interview: Tracy-Ann Oberman Talks MOTHER OF HIM at Park Theatre

September 17, 2019

A recognisable face on the screen and stage, Tracy-Ann Oberman has well and truly cemented her extraordinary versatility during a prolific career. Providing us with easily one of EastEnders most iconic character's as the murderous Chrissie Watts, Oberman seems to almost effortlessly switch from drama to comedy with Aunty Val in Friday Night Dinner being another of her much loved creations.  Starting her career with the RSC, Oberman has performed in a vast array of plays from Shakespeare to Pinter via Noel Coward. BroadwayWorld spoke with Oberman about her upcoming play Mother of Him which is at Park Theatre from 18 September.
---
BWW Review: REMEMBER, The Cockpit

September 15, 2019

Directed by Lawrence O'Connor, Remember takes us on two very different journeys through grief. Karen's son Thomas has been killed in a cycling accident and we follow her as she undergoes psychotherapy. At the same time, Thomas's wife Elizabeth is also struggling to come to terms with her loss, embarking on a religious route to recovery and acceptance.
---
BWW Review: HOW LOVE IS SPELT, Southwark Playhouse

September 8, 2019

So many of us flock to London in search of life, love and adventure and these are the motivations of Peta (Larner Wallace-Taylor), who is new in town and ready for whatever the big smoke has to throw at her, or is she? Set in 2004, How Love Is Spelt also premiered in the same year at the Bush Theatre with this marking its first major revival.
---
BWW Review: STRIPPED, King's Head Theatre

September 9, 2019

According to their website, 'Bitter Pill believes the only way to tackle any subject is to first entertain in order to engage. Our work with never seek to lecture unless it has first made people laugh.' They've certainly achieved their objective with their latest effort, Stripped. Written by Hew Rous-Eyre and directed by his co-founder Max Elton, we are offered a fresh perspective on an important, always relevant, issue.
---