Jonathan Marshall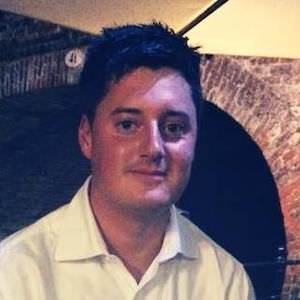 Jonathan studied Drama at Loughborough University before embarking on a career in television. He is a self-proclaimed theatre addict and currently writes reviews as well as being a freelance script reader.
Review: MAD HOUSE, Ambassadors Theatre

June 26, 2022

Sometimes a new play comes along that has all the right ingredients for a delectable theatrical recipe.
---
BWW Interview: Imogen Stubbs Talks CLYBOURNE PARK

March 10, 2022

Pulitzer Prize winning Clybourne Park was fully rehearsed and ready to run at Park Theatre for its 10th Anniversary back in 2020. Covid prevented the revival from materialising but now, two years later, it is finally set to return to the London stage. Actor Imogen Stubbs took time out of rehearsals to speak with BroadwayWorld about the production.
---
BWW Review: THE NIGHT LARRY KRAMER KISSED ME, New Wimbledon Theatre

February 11, 2022

Normal Heart recently enjoyed critical acclaim at The National Theatre. It therefore feels timely that David Drake's play, which deals with similar themes, finds its way back to the London stage for the first time since 1994. The one man shows marks the stage debut for Outlander's John Bell.
---
BWW Review: A NUMBER, Old Vic

February 4, 2022

Marking twenty years since its premiere, Caryl Churchill's sci-fi masterpiece A Number returns to the London stage. The hotly anticipated production stars Lennie James as a grief-stricken father who opts to clone his deceased son with the mindset of reattempting parenthood and making up for past mistakes. His intentions are not entirely honourable and as the play progresses, we soon learn of the man's manipulative traits.
---
BWW Interview: Emma Canning and Daniel Adeosun Talk TROUBLE IN MIND

January 12, 2022

Trouble in Mind had its stage premiere more than sixty years ago. The biting satire written by Alice Childress centres on racism in theatre. As representation within the industry continues to be addressed, it feels a pertinent time for the National Theatre's revival. Performers Emma Canning and Daniel Adeosun spoke with BroadwayWorld about the production, the industry and graduating drama school during the pandemic.
---
BWW Review: MANOR, National Theatre

November 24, 2021

A heavy storm prompts a group of strangers to take refuge in a dilapidated manor, but they soon learn that they might not be as safe as they imagined. Joining Lady Diana (Nancy Carroll) in her home is far-right extremist Ted (Shaun Evans), his partner Ruth (Amy Forrest) and a host of other individuals, each with their own motives and agendas.
---
BWW Review: THE BEAUTY QUEEN OF LEENANE, Lyric Hammersmith

October 15, 2021

Martin McDonagh may be best known for his cinema successes Three Billboards Outside Ebbing, Missouri and In Bruges, but he made his name as a playwright. It was in 1996 that the then twenty something writer's debut The Beauty Queen of Leenane premiered in Ireland before going on to enjoy Broadway and West End acclaim. Lyric Hammersmith Artistic Director Rachel O'Riordan now brings her revival from Chichester Festival Theatre to her home ground.
---
BWW Review: EAST IS EAST, National Theatre

October 9, 2021

Ayub Khan Din's much loved modern classic East is East premiered at the Birmingham Rep back in 1996 before being adapted for the screen a few years later. In celebration of its 25th year the play arrives at the National Theatre for a limited run. Thanks to cleverly considered, often sensitive direction from Iqbal Khan and a strong and cohesive cast, the revival shows little signs of its age and instead feels as fresh, relevant, and engaging as ever.
---
BWW Review: THE NORMAL HEART, National Theatre

October 1, 2021

A fire is ignited as the ensemble gather silently in an act of remembrance. It then ascends high above the Olivier stage, where it continues to burn for the duration of the play. It conjures a feeling of warmth, comfort, and community, echoed by the in-the-round configuration of the extensive auditorium that somehow soon feels intimate.
---
BWW Review: SHEDDING A SKIN, Soho Theatre

June 30, 2021

When Phoebe Waller-Bridge is galvanised by a new voice, expectations are likely to be high. The actor / writer enjoyed great success with her own one woman show Fleabag, which ran at Soho Theatre. As a judge for the 2020 Verity Bargate Award, Waller-Bridge and others, including Russell T Davies, deemed Amanda Wilkin's monologue Shedding a Skin the winner. Now playing to standing ovations in that same venue, it isn't hard to see why.
---
BWW Review: STAIRCASE, Southwark Playhouse

June 26, 2021

Not seen in London for over half a century, Staircase has been lovingly revived by Two's Company, which aims to uncover forgotten plays that reveal their own time yet shed light on how we live today. With such a rich fabric of LGBTQ+ theatre on offer, particularly in fringe venues, one might question how staging a play dating back to the 1960s and before the decriminalisation of homosexuality could be justified. While this period in history will be of interest to many, there is probably a reason why the play is so seldom seen.
---
BWW Review: SAVING BRITNEY, Old Red Lion

May 29, 2021

She's one of the biggest pop stars of all time but many of us are aware of the conservatorship battle Britney Spears has been locked in for over half of her career, essentially depriving her of her freedom. Inspired by the #FreeBritney movement and the recent documentary, Saving Britney is a hilarious and heart-breaking look at celebrity obsession. She was on national TV by the age of seven and an international superstar by sixteen. But now she is in trouble and the only person who might be able to save her could be millennial Britney Spears superfan, Jean from Gloucestershire.
---
BWW Review: HARM, Bush Theatre

May 28, 2021

The Bush Theatre has reopened its doors with a timely exploration of social media and the negative impact it can have on our wellbeing. We've all been forced to spend far more time on our home computers, and social media can be a consuming distraction we perhaps lean on too much. A hiding place for trolls, this modern-day phenomenon has also bred an unhealthy culture of craving as many 'likes' and 'follows' as possible.
---
BWW Interview: Caroline Friedman Talks SCENESAVER

August 6, 2020

In 2019, when we were all blissfully ignorant of the impending pandemic, award winning theatre and film producer Caroline Friedman had the idea to create an online platform to showcase fringe theatre performances. Her streaming site Scenesaver could not have arrived at a better time. While such things as National Theatre Live have proved immensely popular in recent years and even more so since lockdown, Friedman is the first to offer a wide audience the opportunity to see some of the hidden gems and exciting new work that until now might have been off their radar or simply inaccessible. The Scenesaver founder spoke with BroadwayWorld about the new service.
---
BWW Interview: Ella Road Talks SOMETHING WILL DISAPPEAR

July 16, 2020

Playwright Ella Road achieved critical acclaim with her play The Phlebotomist, which was nominated for an Olivier Award after a run at both Hampstead Theatre Downstairs and its main stage. Road has now written a short film called Something Will Disappear for the Almeida Theatre's upcoming climate change festival, Shifting Tides. The writer spoke with BroadwayWorld about the project, her writing and how the theatre industry might emerge from the pandemic.
---
BWW Review: MOOD MUSIC, Old Vic Online

July 9, 2020

Songwriter Cat has a commercial hit record under her belt and should be on top of the world. Instead, she's embroiled in a heated conflict with her music producer Bernard over who should have the songwriting credit.
---
Book Review: A STAR IS BORED, Byron Lane

July 1, 2020

Charlie hates his job and loathes his life even more. Suicide is never far from his thoughts. His car, like his life, is idling outside the Hollywood home of Kathi Kannon, star of stage and screen and People magazine's worst dressed list. The award winning actress, known for her role as Priestess Talara in an iconic blockbuster sci-fi film, has battled both mental health and drug abuse and is in search of an assistant who might encourage her to focus on her writing. So begins a working relationship quite unlike any other, which gradually blossoms into a deep, candid and heart-warming friendship. Kathi may be centre stage but Charlie learns it's about time he put his own life and his future under the spotlight.
---
BWW Interview: David Greig Talks ADVENTURES WITH THE PAINTED PEOPLE

June 4, 2020

Prolific playwright David Greig has a varied catalogue of work ranging from the recently revived Europe to West End hit Charlie and the Chocolate Factory and his acclaimed adaptation of Touching the Void. He is also Artistic Director of Edinburgh's Royal Lyceum Theatre. Greig's first original play in 7 years Adventures with the Painted People was due to begin its run in Edinburgh this summer but has since been adapted for radio due to the pandemic. The writer spoke with BroadwayWorld about his creative process, the future of theatre and his latest work. 
---
BWW Review: A RAINY DAY IN NEW YORK, Home Premiere

June 1, 2020

In a world of remakes, reboots and recycled stories, inimitability is hard to find. Woody Allen is a prolific playwright, comedian, actor, screenwriter and director who has carved out a cohesive career in film. Although many have drawn influence from the auteur, no one can replicate the authentic, witty voice we've heard over the last five decades.
---
BWW Review: A STREETCAR NAMED DESIRE, National Theatre At Home

May 21, 2020

A Streetcar Named Desire was the hottest ticket in town back in the summer of 2014. Six years later, it remains the fastest selling play in the Young Vic's history. It enjoyed a New York transfer and was broadcast in cinemas around the globe thanks to National Theatre Live.
---