Herbert Paine - Page 5

Herb Paine ~ Herb has served as Senior Contributing Editor and lead reviewer for BWW's Phoenix Metro Region since 2014.
He is President of Paine Consulting Services, now in its thirty-first year of operation, specializing in organizational development, strategic planning, turnaround management, mergers, and governance. In addition to his work with corporations and government, he is a nationally recognized expert on all aspects of nonprofit organization management and has consulted extensively with arts and cultural organizations on strategic positioning, branding, and audience development. For more, visit http://www.UpYourNonprofit.com.
His provocative social and political commentaries have been aired regularly on KJZZ/91.5 FM, NPR's Phoenix affiliate and are available at his blog, STANDS TO REASON at https://www.standstoreason.guru/.
Herb is an avid fan of theatre, both on and off stage. His most recent acting credits include roles as Sgt. Jeff Pugliese in the National Geographic Channel's April 2014 docudrama "Inside the Hunt for the Boston Bombers;" the King of France/Chaudron the forger/Ser Piero, DaVinci's father in Theater Works' "Finding Mona Lisa;" Inspector LeStrade in Fountain Hills Theater's "Sherlock's Last Case;" and Berry Bernard in the short film "Living Will." His directorial debut occurs with the production in May 2020 of SLEUTH at the Don Bluth Front Row Theatre in Scottsdale, AZ.
MOST POPULAR ARTICLES
LAST 30 DAYS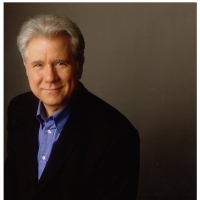 BWW Review: Lauren Gunderson's THE HEATH at Arizona Theatre Company Is A Masterpiece That Must Be Heard To Be Seen
Posted: Apr. 14, 2021


BWW Review: MY WAY at The Phoenix Theatre Company
Posted: Apr. 21, 2021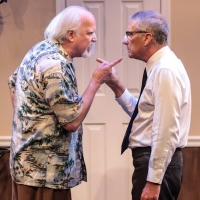 BWW Review: THE ODD COUPLE At Desert Stages Theatre
Posted: Apr. 14, 2021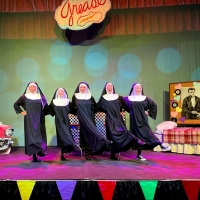 BWW Review: NUNSENSE at Arizona Broadway Theatre
Posted: Apr. 29, 2021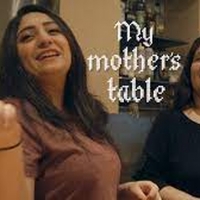 BWW Review: HEAR, EAT, HOME: KINAN'S VISION And MY MOTHER'S TABLE
Posted: Apr. 30, 2021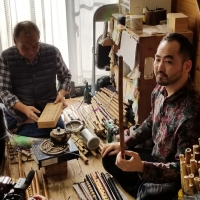 BWW Review: SHINOBU
Posted: May. 3, 2021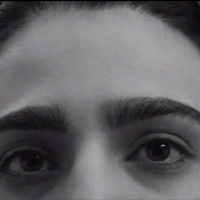 BWW Review: THE GIRL SITTING HERE
Posted: Apr. 19, 2021


LAST 365 DAYS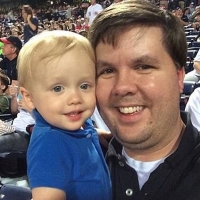 BWW Review: Susan Morgan Cooper's Riveting Expose On Hot Car Deaths: FATAL DISTRACTION
Posted: Jan. 8, 2021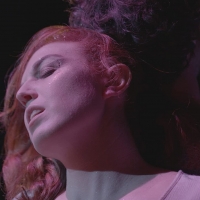 BWW Review: High Praise For Stacey Maltin's TRIPLE THREAT
Posted: Oct. 9, 2020


BWW Review: BASEMENTS & BUGBEARS - New Web Series Sets The Table For Suicide Prevention
Posted: Jan. 28, 2021


BWW Review: RIDERS OF THE PURPLE SAGE: THE MAKING OF A WESTERN OPERA
Posted: Mar. 23, 2021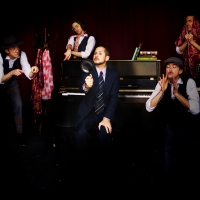 BWW Review: Timmons Edwards Detects The Best in MURDER FOR TWO
Posted: Feb. 20, 2021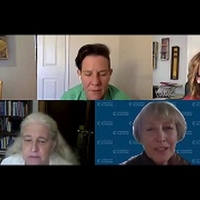 BWW Review: Collaboration Labs And Bevival Present Devorah Medwin's WOODEN NICKELS ~ A Life And Death Drama
Posted: Aug. 23, 2020


BWW Review: Black Theatre Troupe Presents SINGLE BLACK FEMALE

May 31, 2019

Black Theatre Troupe's SINGLE BLACK FEMALE carries a righteous kick in the consciousness that merits theatregoers' attention. Strong turns by Melvina Jones-Leslie and Cynnita Agent in David Hemphill-directed hit. Runs through June 9th at the Helen K. Mason Performing Arts Center in Phoenix.
---
BWW Review: ASU Gammage Hosts The 20th Anniversary Tour Of RENT

May 30, 2019

The 20th Anniversary Tour of RENT (in its third year!) boasts a magnificent cast in a powerhouse production that celebrates the genius and imagination of its author, Jonathan Larson. The show, now on stage for a brief run at ASU's Gammage Auditorium, is, in every respect a compelling and intensely human narrative ~ a mix of exhilaration, wit, and poignancy. One after another of knockout performances bring life to Larson's memorable songs, and a solid gold orchestra, conducted by Matthew DeMaria, brings his music all the way home to the heart.
---
BWW Review: Don Bluth Front Row Theatre Presents DEATHTRAP - Bristling With Wit And Suspense

May 24, 2019

In its current iteration at Don Bluth Front Row Theatre in Scottsdale, Ira Levin's masterpiece thriller, DEATHTRAP, craftily directed by Lee Cooley and featuring killer performances by Jim Coates and James Gerardi, ticks and tocks like clockwork, with characteristic twists of plot, heightened by a superb cast, making for a riveting and thoroughly enjoyable production. Runs through June 29th.
---
BWW Review: Extra! Extra! Hale Theatre Center's NEWSIES Delivers!!!

May 24, 2019

Hale Centre Theatre's current staging of NEWSIES has all the crispness and vitality typical of a Cambrian James production ~ his well-conceived and executed direction and choreography, Lincoln Wright's musical direction, and a proficient and dynamic cast to boot, featuring Kade Bailey as Jack Kelly, the reluctant rebel. Runs through June 29th at the Hale Theatre Center in Gilbert, AZ.
---
BWW INTERVIEW: Shannon Cain's Interview With Jeanmarie Simpson - Previewing The 2020 Release Of HERETIC - THE MARY DYER STORY

May 10, 2019

The June 2020 release of the filmed production of Jeamarie Simpson's HERETIC, timed for the 350th Anniversary of Mary Dyer's execution, has just been announced. Although the premiere is a year away, it seems fitting that, coinciding with Mother's Day and the abiding relevance of issues related to free speech, we offer an exclusive interview with the author about the work and the person ('the mother of the First Amendment), conducted by her associate, Shannon Cain.
---
BWW Interview: LEA SALONGA In Concert On May 17th At Scottsdale Center For The Performing Arts

May 7, 2019

On May 17th, the Scottsdale Center for the Performing Arts presents MISS SAIGON star and Disney Legend LEA SALONGA: THE HUMAN HEART TOUR. In advance of her concert for Valley of the Sun fans, Herb Paine had the privilege and the opportunity to talk with this powerhouse of talent about the Tour and her upcoming projects.
---
BWW Review: Now & Then Creative Company Presents Sophocles' ANTIGONE

May 6, 2019

Now & Then Creative Company presents Sophocles' ANTIGONE through May 19th. Compelling and riveting all-female production directed by Cody Goulder. A potent and absorbing portrayal of the existential struggle between devotion to the will of the gods and the dictates of the state.
---
BWW Review: Theatre Artists Studio Presents A. R. Gurney's LOVE AND MONEY

April 29, 2019

A. R. Gurney's LOVE AND MONEY is a play rich in finely-crafted badinage and finely defined characters, all the more enjoyable when presented with as well-rounded a cast as now appears in Theatre Artists Studio's staging of the show, deftly directed by Carol MacLeod. Runs through May 19th at The Studio in Scottsdale, AZ.
---
BWW Review: Fountain Hills Theater Presents PIPPIN

April 23, 2019

The good news of Fountain Hills Theater's production of PIPPIN, directed by Peter J. Hill, is that it serves well as fun family fare with a solid message. In a robust and celebratory finale, the entire ensemble gathers to remind us all that in the circus of life, it's the simple things that shine brightest. PIPPIN runs through May 5th in the Mainstage Theatre at Fountain Hills Theater in Fountain Hills, AZ.
---
BWW Interview: Miss Saigon Star and Disney Legend LEA SALONGA In Concert At The Scottsdale Center For The Performing Arts

April 17, 2019

Interview with LEA SALONGA in advance of her appearance on May 17th at the Scottsdale Center for the Performing Arts in LEA SALONGA: THE HUMAN HEART TOUR. Insightful and thoughtful perspectives from this powerhouse of talent, the star of Miss Saigon and a Disney Legend.
---
BWW Review: CONNECTED: THE JOE POLISH STORY ~ A Story of Courage and The Journey From Addiction To Correction and Connection

April 9, 2019

For a boost to the spirit and a refreshing introduction to a unique personality, check out Nick Nanton's biopic, CONNECTED: THE JOE POLISH STORY ~ premiering at thePhoenix Film Festival ~ April 12th-13th.
---
BWW Review: Arizona Theatre Company Presents AMERICAN MARIACHI

April 7, 2019

Sombreros off to the theatre companies that are emphasizing cultural diversity and inclusiveness in their programming and casting and creatively outreaching to new audiences. One of the leaders in the mix, thanks to the artistic directorship of David Ivers (who's off now to take the helm at South Coast Repertory), is Arizona Theatre Company, which has mounted AMERICAN MARIACHI as one of its 52nd Season highlights. The light-hearted and sentimental production, directed by Christopher Acebo, runs through April 21st at the Herberger Theater Center in Phoenix.
---
BWW Review: The National Tour of WICKED Is Wizardry In Action

April 5, 2019

In one sense, WICKED is the epitome of a Broadway blockbuster, possessed of all the elements that generate roaring and adoring crowds such as those welcoming the 15-year-old phenom, directed by Joe Mantello, to a month-long run at ASU Gammage's stage. Spectacular production quality! Outstanding performances, led by Mariand Torres and Erin Mackey. Runs through May 5th at ASU Gammage in Tempe.
---
Best Theatres In Phoenix: A Guide To The Top Local Theatres

April 1, 2019

There's something for everyone in the Phoenix region's growing and robust world of theatre - from upstart to established companies, from black box to dinner theatre and theatre-in-the-round, from edgy and provocative to classics and family-friendly shows, from Broadway-inspired musicals to comedy and drama. Nonprofit theatre companies are leading the way in ensuring that Valley of the Sun audiences have as vital and diverse a selection of quality offerings as possible.
---
BWW Review: Desert Stages Theatre Presents DEATH OF A SALESMAN - A Riveting Requiem For An Ordinary Man

March 29, 2019

Director Virginia Olivieri controls the arc and tone of Arthur Miller's DEATH OF A SALESMAN with fidelity, carefully building this American tragedy towards its emotion-laden finale. Featuring Walt Pedano as Willy Loman, the winner of the 1949 Pulitzer Prize for Drama and the Tony Award for Best Play runs through April 14th at Desert Stages Theatre in Scottsdale, AZ.
---
BWW Review: Don Bluth Front Row Theatre Presents BLITHE SPIRIT

March 22, 2019

Noel Coward's BLITHE SPIRIT is Don Bluth Front Row Theatre's current production, running through May 24th. Charm permeates this show, directed by Janis Webb and featuring a glorious performance by Joy Bingham Strimple as the clairvoyant Madame Arcati.
---
BWW Review: Arizona Broadway Theatre Presents MAMMA MIA!

March 18, 2019

MAMMA MIA! ~ Arizona Broadway Theatre's zesty reprise of the ABBA-inspired musical that never flags in its ability to stir up a hearty round of opas. The familiarity of the songs and the characters brings certain comfort to an already appreciative audience. Mark Foreman's orchestra knocks out ABBA's popular melodies with vigor. The ensemble steps lively to their airs. The leads deliver solid performances. Runs through April 20th.
---
BWW Review: BLK BOX PHX Presents I AM MY OWN WIFE ~ Seth Tucker's Performance Is A Tour De Force

March 8, 2019

Seth Tucker delivers an astonishing display of jaw-dropping artistry in Elaine 'E.E.' Moe's superbly directed production of Doug Wright's award-winning I AM MY OWN WIFE. A must-see, BLK BOX PHX production, running through March 16th at The Phoenix Theatre Company's Judith Hardes Theatre in Phoenix.
---
BWW Review: LIVING PROOF Proves Hope Is Alive for People With MS

March 6, 2019

Matt Embry's LIVING PROOF is an inspiring and compelling film account of one man's courageous journey to find viable relief from Multiple Sclerosis. It was one of the featured films at this year's Sedona International Film Festival.
---
BWW Review: The Sedona International Film Festival Presents ONE DAY HOME

March 4, 2019

ONE DAY HOME, screenwriter and actress Rebecca Louise Miller's debut as a filmmaker, is a touching and sensitively executed allegory about hope. The short film, deftly directed by Drew Denny and featuring a superb cast, is an enchanting and smile-inducing paean to hope and possibility.
---
« prev 1  2  3  4  5  6  7  8 … 23  next »