Erin Nagel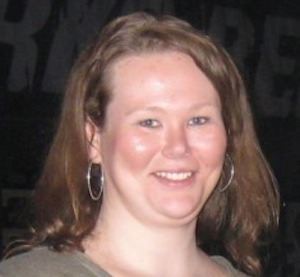 Erin Nagel has been active in community theatre since middle school, working on productions in both Florida and Minnesota. Her favorite productions include; INTO THE WOODS, THE LIGHT IN THE PIAZZA, THE SCARLET PIMPERNEL and CITY OF ANGELS. She runs her own theatre blog Girl Meets Broadway where she has interviewed actors and producers from Broadway, off-Broadway, National Tours and TV in addition to reviewing shows. She is also an evaluator for the Minneapolis IVEY Theatre Awards.

When not at the theatre seeing or working on a show, Erin can be found planning her next trip to New York City.
MOST POPULAR ARTICLES
LAST 365 DAYS
BWW Reviews: Bloomington's LES MISERABLES Fascinates

October 24, 2013

Bloomington Civic Theatre is currently staging what could easily be their biggest production to date, Les Miserables, and the production is outstanding.
---
BWW Reviews: CDT's FIDDLER ON THE ROOF Goes for Nostalgic Connection

October 19, 2013

Family. Love. Faith. Change. Tradition. Those are the themes running throughout FIDDLER ON THE ROOF. Currently playing at Chanhassen Dinner Theatre, FIDDLER is one of the most beloved musicals of our time. In fact, once you start watching it won't be long before you figure out why.
---
BWW Reviews: MJTC's A STRANGE AND SEPARATE PEOPLE Is Thought Provoking

October 17, 2013

Love triangles are always complicated. But the one in A Strange and Separate People is as complicated as they come.
---
BWW Reviews: What a Difference a Year Makes for Illusion's LOVE AND MARRIAGE

October 15, 2013

The show is beautifully put together and truly embraces the idea that love conquers all. This is a show that all should see. If not for the songs sung gorgeously by the talented cast, then for the beautiful message of love in all shapes and forms that the show champions.
---
BWW Reviews: MMT's CARRIE THE MUSICAL Wrecks Havoc

October 8, 2013

Minneapolis Musical Theatre opened their season this weekend with the regional premiere of 'Carrie The Musical', an adaptation of the Stephen King novel. I have never seen the 1976 movie or read the book. I was going into the show without any preconceived notions of what the show should or should not be. Admittedly I was nervous. I wasn't sure what to expect, but by the end of 'In' the opening number I knew I was going to enjoy the show.
---
BWW Reviews: History Theatre's BABY CASE Takes Flight

October 7, 2013

A kidnapped baby. An American Hero. Sensationalized news coverage. All add up to the 'Crime of the Century'. Throw in some songs and you have the musical 'Baby Case' currently playing in Saint Paul at the History Theatre. Known for producing shows with historical ties to Minnesota and the upper Midwest, the History Theatre tapped Michael Ogborn's 'Baby Case' to open their season. 'Baby Case' recounts the 1932 kidnapping and murder of Charles A. Lindbergh's 20 month old son and the non stop press coverage through the conviction of Bruno Hauptmann.
---
BWW Interviews: A Conversation with the Production Team of Flip Theatre's THE LAST FIVE YEARS

October 4, 2013

There is a new theatre company in town and they hope to 'flip' musical theatre on its side one production at a time. Flip Theatre Company, founded by long time friends Ben Bakken and John Lynn, believes the crowded Twin Cities theatre scene has room for one more theatre company. The idea to form a theater company has been talked about for years, but it wasn't until the two worked together last summer on the Children's Theatre Company's production of 'RENT' that they decided it was time. Ben, an actor frequently featured in Chanhassen Dinner Theatre productions such as 'Footloose' and 'Jesus Christ Superstar' and John, a local voice coach who counts two time Tony nominated Broadway actress Laura Osnes as a former student; have chosen Jason Robert Brown's cult hit 'The Last Five Years' as their debut production.
---
BWW Reviews: Yellow Tree Theatre's ON GOLDEN POND Evokes Golden Memories

October 4, 2013

Heading up north to the cabin is such an integral part of life in Minnesota. The tranquility and seclusion of the woods offers an excellent escape from the hustle and bustle of everyday life. Even though Ernest Thompson's 1978 play 'On Golden Pond' is set in Maine there is a natural connection with the ambience of Minnesota's lake country. In fact, the dialogue for Yellow Tree Theatre's production has been tweaked to reflect taking place in Northern Minnesota.
---
BWW Reviews: Theater Latte Da's STEERAGE SONG Beautifully Tells Immigrants Tales

September 30, 2013

Could you make the decision to bid farewell to your family and homeland with the prospect of a better life in the New World? Not knowing if or when you would see them again? That is the tough choice millions of immigrants to America faced from 1840-1924 during the golden age of immigration to America. Steerage Song created by Peter Rothstein and Dan Chouinard of Theater Latte Da gorgeously tells of the struggles European immigrants to America during this time faced.
---
BWW Reviews: Nothing is Ordinary About Nautilus' ORDINARY DAYS

September 28, 2013

Nestled in the Lowertown area of Saint Paul Nautilus Music-Theater is producing a beautiful production of a little known musical, Ordinary Days. Its a hidden gem of a musical and put composer/lyricist Adam Gwon on the theatre map in New York City. Ordinary Days tells the story of four New Yorkers Claire (Kersten Rodau), Jason (Doug Scholz-Carlson), Deb (Jill Anna Ponasik) and Warren (Max Wojtanowicz) as they navigate the streets of New York City and discover who they truly are.
---
BWW Reviews: GOOD PEOPLE Is Perfection at Park Square

September 24, 2013

Good theater makes you think as you leave the theater. Excellent theater makes you think while watching the scenes unfold before you. That is exactly what David Lindsay-Abaire's Good People does.
---
BWW Review: CTC's CHARLOTTE'S WEB Is A Delight For The Whole Family

September 22, 2013

Everyone knows the tale of Fern, Wilbur and Charlotte from the beloved classic children's book Charlotte's Web by E.B. White and now for the first time you can see them come to life on the Children's Theatre Company stage. Brilliantly directed by Greg Banks, this production is fun and entertaining whether you have kids or not. He did an amazing job bringing our favorite barnyard story to life...from the acting, scenery, lighting and costumes this show shines as a whole.
---
BWW Reviews: Lyric Arts' THE LARAMIE PROJECT Pulls At The Heart and Soul

September 15, 2013

As we approach the 15th anniversary of the brutal murder of gay student Matthew Shepard in Laramie, Wyoming, The Laramie Project at Lyric Arts is a great example of how theater has a way of tackling tough subject matter.
---
BWW: Reviews: Jungle Theater's FOOL FOR LOVE Isn't Just For Fools

September 7, 2013

I overheard another audience member remark before the show 'I think I've been in this seedy motel before' and she was right. Long time fans of the Jungle will recognize the set from the previous production of Sam Shepard's Fool for Love the theatre produced years ago.
---
BWW Interviews: Minnesota Fringe Festival Celebrates 20 Years

July 2, 2013

Sixteen venues around Minneapolis are set to host 176 theatre, music, and dance productions over the course of 11 days. That can only mean one thing...the 2013 Minnesota Fringe Festival is upon us.
---
BWW Interviews: 7th House Theater Collective Enlists HAIR For Inaugural Production

June 17, 2013

The Twin Cities is second only to New York City in live theater per capita and is the third-largest theater market in the U.S. For smaller and newer theatres it is easy to get lost in the long list of theatre options patrons have. This is something 7th House Theater Collective, a new Twin Cities theatre company is hoping to avoid. Founded by a young group of professional theater artists the collective is dedicated to offering low-cost, high quality musical theatre to the Twin Cities. HAIR: The American Tribal Love-Rock Musical will be the collective's first production.
---
BWW Reviews: MMT's SUNSET BOULEVARD Strives to Reclaim Faded Glory

June 11, 2013

Actors, dancers, writers, directors all flock to Hollywood in an attempt to make it big and see their name in lights. Those lucky enough to see their dream to fruition also face the challenge of keeping their name in lights and face in public view. That's the fate that has transpired for silent movie star Norma Desmond (Sarah Gibson) in Minneapolis Musical Theatre's SUNSET BOULEVARD.
---
Hennepin Theatre Trust Selects SpotLight Showcase's Triple Threats

June 4, 2013

After countless hours of rehearsals in 56 high schools across Minnesota, more than 500 participants in Hennepin Theatre Trust's SpotLight Musical Theatre Program gathered at the Orpheum in Minneapolis for the 8th Annual SpotLight Showcase.
---
Guthrie Alum Wins Big At The Jimmy Awards In NYC

June 29, 2011

High school graduation, The Orpheum Theatre. The White House. Broadway debut. To say June has been a busy month for Hennepin Theatre Trust Spotlight Triple Threat winner Ryan McCartan is an understatement.
---