Andria Tieman
Andria Tieman is a lifelong theatre fan, writer and librarian. She has an MFA in fiction, play and screenwriting and presently works as an academic librarian and special lecturer in Providence teaching students how to find and use information. She is a member of the American Theatre Critics Association 2016-present.
MOST POPULAR ARTICLES
LAST 30 DAYS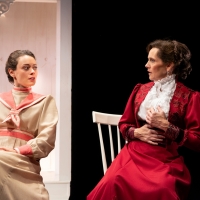 BWW Review: Fantastic A DOLL'S HOUSE PART 2 at The Gamm
Posted: Sep. 18, 2019


LAST 365 DAYS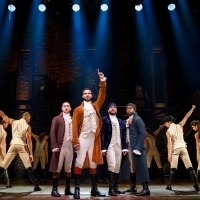 BWW Review: HAMILTON Lives up to the Hype at Providence Performing Arts Center
Posted: Jul. 25, 2019



BWW Review: Trinity Rep's World Premiere SONG OF SUMMER Hits All the Right Notes
Posted: Mar. 20, 2019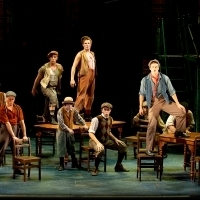 BWW Review: High Energy NEWSIES at Theatre By The Sea
Posted: Jul. 22, 2019


BWW Review: ANASTASIA Sparkles at Providence Performing Arts Center
Posted: Nov. 28, 2018



BWW Review: HARRY POTTER AND THE CHAMBER OF SECRETS IN CONCERT at Providence Performing Arts Center
Posted: Feb. 19, 2019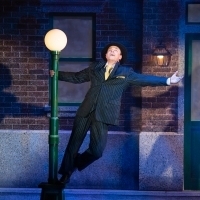 BWW Review: Thoroughly Charming SINGIN' IN THE RAIN at Theatre by the Sea
Posted: Jun. 24, 2019


BWW Review: A CHRISTMAS CAROL Charms Again at Trinity Rep
Posted: Nov. 14, 2018


BWW Review: Fantastic A DOLL'S HOUSE PART 2 at The Gamm

September 18, 2019

One doesn't usually seek out sequels at live theatre, and when Ibsen finished his masterpiece A Doll's House in 1879, one can only assume he thought the interesting part of the story was over. So the pressure on this play to prove why it should even exist is almost like another character watching from the wings. Thankfully, what Lucas Hnath has written is a smart and occasionally hilarious play that justifies its creation, and ties the hands of almost all characters equally. There are plenty of satisfying revelations, and Gamm's excellent cast makes this a show not to be missed.
---
BWW Review: Magical THE SECRET GARDEN at Epic Theatre

August 14, 2019

Based on the classic children's story of the same name, this stage production of THE SECRET GARDEN tells the story of the orphan Mary Lennox forced to move from India to a distant relative's Yorkshire England estate when a cholera outbreak decimates her family. This stage adaptation sticks very close to the novel, and Megan Ruggerio's capable direction keeps the story moving along at a brisk pace. Excellent performances all around make this a delightful production for all ages.
---
BWW Review: HAMILTON Lives up to the Hype at Providence Performing Arts Center

July 25, 2019

Have you heard of a little musical called HAMILTON? Considering how much attention this show has gotten for the past three years, it almost seems impossible for it to be as good as people say it is. Surely people are just caught up in the hype and the moment? I'm happy to say that that's not the case at all, and all praise for this musical is well-earned. It hits the sweet spot of compelling characters, catchy songs, excellent performances and fantastic dance sequences.
---
BWW Review: High Energy NEWSIES at Theatre By The Sea

July 22, 2019

Inspired by the actual newsboys strike of 1899, Disney's NEWSIES is a slightly updated stage version of the 1992 film of the same name. Despite the movie's lack of success at the box office, it became a cult favorite, and bringing it to Broadway in 2011 seems like a no-brainer. The source material is perfect for a high energy stage musical with outstanding dance numbers and supremely catchy songs. Theatre By The Sea's production is heavy on the dance, and includes some fantastic scenic design and a cast brimming with energy and charisma. Despite the seriousness of some of the subject matter--child labor, unions, capitalist opportunists, this show is pure fun with just enough drama in it to create and raise the stakes.
---
BWW Review: Stunning THE BAND'S VISIT at Providence Performing Arts Center

June 28, 2019

My favorite writing professor loved to say that there are two stories the world: one, a person sets off on a journey; in the other, a stranger comes to town. The second story is precisely the idea behind the 10 Tony Award winning THE BAND'S VISIT. The Egyptian Police Band is on tour, and through a simple language mixup, they wind up in a small town in the Isreali desert . With no way to leave town until the morning, and no hotels available, the police are taken into locals' homes where they start to see into the lives of the people of the village. This is an atypical Broadway musical in that it's very quiet and seemingly simple, but does a fantastic job of showing the struggles of ordinary people, and how two seemingly different groups of people have a lot in common after all.
---
BWW Review: Thoroughly Charming SINGIN' IN THE RAIN at Theatre by the Sea

June 24, 2019

Singin' in the Rain is one of the best movie musicals of all time, so it is no doubt a daunting prospect to mount a stage production. Aside from the technical issues of actually making it rain on stage, you need a cast talented and charismatic enough to rival Gene Kelly and Debbie Reynolds. Theatre by the Sea has managed to give us something that is almost as magical as the original, but with the added bonus of some hyper-local movie scenes within the play. The result is a laugh-out-loud extravaganza with heaps of talent, fantastic costumes and technical wizardry to rival any Broadway show.
---
BWW Review: Wonderful WAITRESS at PPAC

May 29, 2019

When the movie Waitress premiered in 2007, it was roundly praised, but didn't make too big of a splash, so it seems like an odd choice of source material to turn into a Broadway musical. It turns out, that this story works incredibly well in this format, and delivers a musical with great songs, and a unique, quirky spirit that is infectious. There's also the added bonus of the smell of pie wafting through the lobby and theatre. This is the first "smell-o-vision" show I've been to, and the yummy smell of cinnamon and pie crust makes this show a feast for all senses.
---
BWW Review: MARISOL at Trinity Rep

May 22, 2019

Trinity Rep closes out their 2018-2019 season with Jose' Rivera's MARISOL, the 1993 Obie winner for best new play. It's a hodgepodge of magical realism and absurdism set in a rapidly disintegrating New York City, and is grand in scope as we learn that people's guardian angels have to abandon them to fight a war in the heavens. There is a lot to wrap your head around in this layered story, but a lack of clear direction makes it hard to find desperately-needed footing. What the audience is left with feels like a lot of sound and fury.
---
BWW Review: Trinity Rep's World Premiere SONG OF SUMMER Hits All the Right Notes

March 20, 2019

Trinity Rep commissioned playwright Lauren Yee to write SONG OF SUMMER for their company of actors, and the result is such a satisfying and wonderful play that you just want to give everyone involved a big hug. Naturally the casting is flawless, but Yee's dialogue and shrewd observations about growing up, falling in love, small towns and getting sucked into the maelstrom of fame are just so spot on it's almost dizzying. This show is the fresh breath of summer air we need at the end of March.
---
BWW Review: ESCAPED ALONE and COME AND GO at The Gamm

March 6, 2019

The Gamm is currently showing two short plays back-to-back, with all female casts. ESCAPED ALONE by Caryl Churchill (New England Premiere) is a tight one-act that raises far more questions than it answers. COME AND GO by Samuel Beckett is so brief it almost feels like it's over before it begins, but is strangely haunting. Overall, it's a combination of works that are very well-acted, but also feel somewhat jarring in a way that doesn't quite pay off.
---
BWW Review: Thoroughly Delightful SCHOOL OF ROCK at PPAC

February 28, 2019

The story of SCHOOL OF ROCK is a fairly simple one-- a somewhat aimless manchild gets a job substitute teaching, and because he doesn't really know how to actually teach subjects like math and science, he instead focuses on teaching the students how to play rock instruments so they can compete in the Battle of the Bands. What really makes this work as a stage musical is that in adapting it from the screen version, book writer Julian Fellowes didn't change too much. The story follows the film pretty exactly, and the ending is 100% predictable, and that's a very good thing. This show is all about the musical skills of some incredibly talented young performers, and that is more than enough.
---
BWW Review: HARRY POTTER AND THE CHAMBER OF SECRETS IN CONCERT at Providence Performing Arts Center

February 19, 2019

Are you a Gryffindor or a Hufflepuff? Do you see yourself more closely aligned with Slytherin than Ravenclaw? These are important questions to know the answer to before attending one of the Harry Potter film concerts, because probably 60% of attendees are wearing their house colors, and when the conductor asks you to cheer for your house before the show begins, you need to be ready. Right off the bat it's made very clear that this is not a typical symphony performance. Attendees are encouraged to cheer for their heros and boo for the baddies--the Dursley family got no love from the audience at the 8pm show. For true Harry Potter fans, this adds another dimension to watching the much-loved movies, and it is absolutely thrilling to watch the Rhode Island Philharmonic score the movie live.
---
BWW Review: CHARLIE AND THE CHOCOLATE FACTORY at PPAC

February 6, 2019

As a massive Roald Dahl fan, this reviewer secretly hopes his entire catalog will wind up as Broadway shows someday. For now, we have Matilda The Musical (London 2010, Broadway 2013) and Charlie and the Chocolate Factory (London 2013, Broadway 2017). The stage version of the 1964 novel that has had two film adaptations does a very good job of marrying the original text with many of the beloved songs from the 1971 film. It also doesn't shy away from the fact that Willy Wonka invites five children into his place of business, and four of them may end up dead or disfigured by the end of the day. The script has some updates for the time period, but in this age of helicopter parenting and raising your kids practically encased in bubble wrap, it's kind of nice see this show lean into the darker aspects of the story, which are the hallmarks of Roald Dahl's writing.
---
BWW Review: HEDWIG AND THE ANGRY INCH at Academy Players

January 22, 2019

HEDWIG is one of those musicals that is a perfect balance of humor and tragedy with absolutely fantastic songs. The production currently at Academy Players, directed by Ted Clement is so satisfying to watch, and is an overwhelming spectacle of music with an incredibly talented cast. Kevin Broccoli commands the stage as Hedwig and Vic Leo is the perfect compliment (antagonist?) as Yitzhak. This is truly not a show to miss.
---
BWW Review: Haunting THE HOUSE OF BERNARDA ALBA at Epic Theatre

January 15, 2019

THE HOUSE OF BERNARDA ALBA is one of those deliciously sinister plays that unpacks social mores, female relationships, self destruction and repression in a way that is eminently watchable. The current production at Epic Theatre features Michelle L. Walker as Bernarda Alba, a part so perfectly cast that you can't imagine anyone else in this role. The rest of the cast is equally strong, but it's very clear through Walker's performance that she is Bernarda Alba, and this is her house.
---
BWW Review: BLACK ODYSSEY is a Celebration of Music, Love and Loss

January 10, 2019

The Homeric epic The Odyssey, is at its core, a story of a man trying to return home after a war. black odyssey is much the same, but instead of Odysseus, hero of the Trojan war, we follow Ulysses Lincoln, a black man who joined the army to earn some money for his young family, but who was pulled into an unexpected war after the attacks of September 11, 2001. This retelling blends the classic story of The Odyssey with lots of music, fantastic costumes, heartbreak and laughter. Unlike the character of Odysseus, who seems most himself when he's fighting, killing or talking his way out of a situation; Ulysses Lincoln is a man who wants to go home, but who is also feels unworthy because of things he did during the war. He's a much more human character, played with perfect humility and inner turmoil by Joe Wilson Jr. Knowledge of the original story of The Odyssey may make certain in-jokes in this play slightly funnier, but there's absolutely no need to slog through that tome before experiencing this excellent production.
---
BWW Review: ANASTASIA Sparkles at Providence Performing Arts Center

November 28, 2018

ANASTASIA, based on the 1997 animated musical film of the same name, tells the tale of the supposed daughter of Tsar Nicholas II, who was alleged to have escaped her family's execution. Though the plot is based on historical events, it's not necessarily historically accurate, preferring instead to gloss over the larger events and focus on the people like the Dowager Empress, who escaped the Russian Revolution and is alive in Paris, and Anya, the young girl who may be the lost princess. This romantic plot glosses over the nuances of Russian history, and focusing on one girl with no memory, and who she actually might be, and she happens to live in Leningrad. That's not to say this is all fluff, there are some stunning visuals that hint at the violence of the revolution. This show has clearly tried to appeal to both children and adults, and it's walked that line very well.
---
BWW Review: The Gamm's GLORIA Plays With Notions of Comedy and Tragedy

November 28, 2018

Playwright Branden Jacobs-Jenkins seems like a man who likes to make theatre audiences uncomfortable, and make them question their most basic reactions. Rhode Islanders will be familiar with his play Appropriate, which was at Trinity Rep in 2016, and may have left many scratching their heads in a 'what did I just watch?' way. GLORIA, playing through December 16 at the Gamm is a similar head scratcher, but is remarkably well-executed with a strong cast and excellent direction. The mental gymnastics this play asks of the audience are confounding, and there are plenty of moments where the script feels manipulative, but the end result is satisfyingly perplexing in a way that feels new.
---
BWW Review: A CHRISTMAS CAROL Charms Again at Trinity Rep

November 14, 2018

Trinity Rep's annual A CHRISTMAS CAROL production is always delightful in new and exciting ways. This year, they've partnered with 56 choirs from Rhode Island (and a few from Massachusetts) to make each show unique and feature even more local talent. This is a lovely addition to the classic story, and another way that Trinity manages to give this play something new year after year. Set in a classic Victorian backdrop, this year's production features lots of singing and dancing, and some pretty fantastic effects and performances.
---
BWW Review: Another Fantastic UP CLOSE ON HOPE at Festival Ballet

November 12, 2018

Festival Ballet's UP CLOSE ON HOPE series is always an opportunity for the company to branch out from the classical ballet most are familiar with to really show the range and talent of the dancers and choreographers. This fall program features five world premiere pieces largely in a more modern style that showcase some outstanding choreography by resident choreographer Viktor Plotnikov and a star making performance by dancer Tegan Rich. It's a night of terrific performances, and unexpected delights.
---
1