Amanda Grillo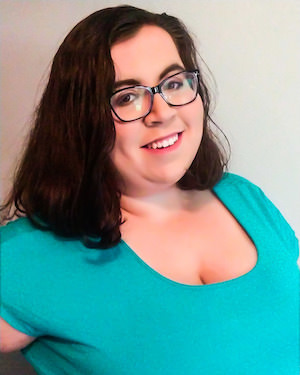 Amanda Grillo is a proud native of Connecticut and happy to be a part of its thriving theatre community. Participating in theatre in middle school led to Amanda being bitten by the theatre bug and she's been infected ever since. She graduated with a BA in Theatre Arts from the University of New Haven in 2018 and is a founding board member of Connecticut Compass Theatre Company. Amanda is a Jill-of-All-Trades in theatre and always willing to learn more.
MOST POPULAR ARTICLES
LAST 365 DAYS
BWW Review: The Phoenix Stage Company Strikes Again With Laughter In Their Production of The PINK PANTHER STRIKES AGAIN!

September 9, 2019

I recently had the pleasure of being invited to the Invited/Final Dress Rehearsal for Phoenix Stage Company's production of the laugh-out-loud riot, The Pink Panther Strikes Again adapted by William Gleason. This hysterical production was directed by Ed Bassett. Bassett wore many hats in this production also being credited in costuming (along with Lori Poulin), set design, and sound design. This clever production is a joy for all who are lucky enough to catch it.
---
BWW Review: THE FULL MONTY at Downtown Cabaret Theatre Lets It All Go!

May 21, 2019

I had the pleasure of catching Downtown Cabaret Theatre's production of THE FULL MONTY before they closed on May 19th. This high energy, heartfelt production let all inhibitions go and let the audiences to their insecurities. It was easy to feel empathy and care for each character on that stage. It evoked emotion and also kept you smiling with toe tapping songs. Based on the cult classic movie of the same name, THE FULL MONTY (book by Terrence McNally and music by David Yazbeck) brought joy to all audiences and is truly a reflection of excellent work of the director, Andrea Pane, who also played Keno.
---
BWW Review: THE DINNER PARTY at The Orange Players- Where Comedy is the Main Course!

May 12, 2019

I had the pleasure of seeing Neil Simon's THE DINNER PARTY at the High Plains Community Center presented by The Orange Players. Dinner parties where you don't know anybody can be awkward, but how about being blindsided by seeing an ex-spouse there? Three divorced couples are put in a private dining room in an unexpected, somewhat out of the blue dinner party. Hilarity ensues as the couples see each other, for some the first time in years, and they try to figure out why they are there and where is this mutual friend who invited them. Fabulously directed by Chelsea Dacey, this clever comedy was a joy to all.
---