Alric Davis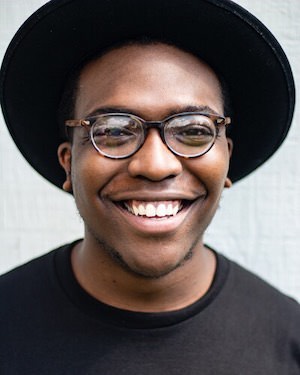 Alric Davis is excited to join the Broadway World family. He is currently pursuing his M.F.A. at the University of Houston with a concentration in Arts Leadership. He holds a B.F.A. from Howard University with a concentration in Musical Theatre and Playwriting. His original play Different, Damaged, Damned garnered positive reviews at the 2016 Capitol Fringe Festival in Washington D.C. after being chosen as a winner of the Houston Young Playwrights Exchange at the Alley Theatre in 2013. He is an adjunct instructor at Stages Repertory Theatre's Young Actors Conservatory and Founding Artistic Director of The Sankofa Collective (formerly known as The Bayou Theatre Company) here in Houston, Texas. Since its conception in 2013, The Bayou Theatre Company has successfully produced three Houston premieres, garnered 7 Broadway World Awards and offered positive and thought-provoking pre-professional and professional artistic opportunities to at-risk youth and adults within the greater Houston area.

MOST POPULAR ARTICLES
LAST 365 DAYS
BWW Review: HELLO, DOLLY! at the Hobby Center

January 13, 2020

a?oeDolly will never go away again!a?? But that's just it. Dolly has never gone anywhere. So long as there are humans on earth, Hello, Dolly! will continue to live. Somewhere, somehow, the show will always be produced, the songs always sung, the characters always riffed off of. It has left an impact that would be immeasurable. The late Jerry Herman's infectious melodies are so intertwined within the fabric of America that its title song helped Lyndon Johnson become President in 1964. This show is not to be missed!
---
BWW Review: Theatre Under The Stars Ushers in a SPRING AWAKENING

October 15, 2019

Theatre Under The Stars' Spring Awakening does more than entertain its audiences. It enlivens the fifty first season of the massive theatre known for their proclivity for golden age musicals and traditional fare and re-introduces to Houston audiences a production that highlights still-relevant subjects such as child abuse, teen suicide, sex education, gender politics, abortion and more.
---
BWW Review: FOR COLORED BOYZ in Houston

May 22, 2019

By drawing a comparison of the sacrifice of fame within Black experience to the pondering of death within the most famous speech in literary history, Wilson's work boldly carves its own space within the theatrical canon just as its female-focused predecessor.
---
BWW Review: WAKEY, WAKEY reveals its soul at Catastrophic Theater

January 31, 2019

Catastrophic Theatre joins forces with The University of Houston to present Will Eno's WAKEY, WAKEY.
---