Texas Performing Arts Announces Founding Leadership Board
The ten inaugural members bring substantial experience in the arts, entertainment, cultural leadership, and community involvement.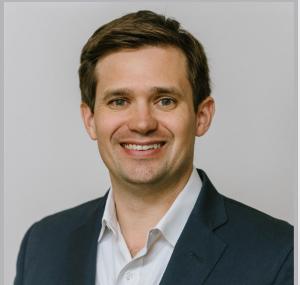 Texas Performing Arts is proud to announce its founding leadership board, a group of national and international volunteer leaders that will spearhead the organization's next phase of growth. The ten inaugural members bring substantial experience in the arts, entertainment, cultural leadership, and community involvement: Carly Christopher, Jaime Davila, Tamara Dorrance, Deborah Green, Brian Haley, Michael Herman M.D., Steve Kahng, Chris Mattsson, Lauren Reid, and Marc Seriff.
Together with Executive & Artistic Director Bob Bursey, the new leadership board is dedicated to expanding Texas Performing Arts' world-class programming, advancing the organization as an international leader in the performing arts, and strengthening the bonds between artists and the community. The vision for Texas Performing Arts is to become one of the nation's highest impact live arts organizations.
"We are thrilled to welcome our founding board members-they bring invaluable knowledge, experience, and a great passion for performance," says Bursey. "As we continue to broaden and deepen the arts opportunities available in Austin, on campus, and beyond, the leadership board's guidance will help create a future of increased impact on a national scale. It's a very exciting time for Texas Performing Arts."
Part of the University of Texas at Austin, Texas Performing Arts was founded in 1981 as Austin's premiere performing arts center and today is one of the largest and most active university-based arts centers in the U.S. and an anchor institution in the region's arts, entertainment, and cultural landscape. Under the direction of Bursey since 2020, Texas Performing Arts kicked off its 2022-23 Season this month with a curated lineup of international theatre, dance, music, and more alongside its Broadway in Austin series and its Texas Welcomes series of touring concert and comedy artists.
Brian Haley was appointed Chair of the board. Haley is the co-founder of CB Capital and an alumnus of the University of Texas at Austin, where he received a B.A. followed by a J.D. from the University of Texas School of Law, served as student body president, and was the first student regent for the University of Texas System. The board will continue to grow with additional members who dedicate their time, advocacy, and resources towards achieving Texas Performing Arts' vision. As is the case with all leadership boards at the university, the board is advisory in nature and not responsible for fiduciary oversight.
More Hot Stories For You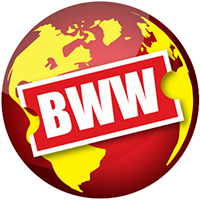 Hill Country Community Theatre To Present A TUNA CHRISTMAS This Holiday Season

November 23, 2022

Hill Country Community Theatre present A TUNA CHRISTMAS to ring in the holiday season!
---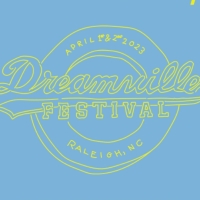 DREAMVILLE Festival Announces 2023 Ticket Presale, Begins This Friday

November 14, 2022

One of the world's largest superstars, J. Cole, and his Dreamville team have announced that the early-bird ticket sale for Dreamville Festival 2023 will officially begin later this week.
---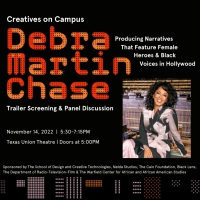 Tony Award-Winning Producer Debra Martin Chase to Speak at UT Austin Next Week

November 12, 2022

Tony Award-winning, Emmy nominated and Peabody Award-winning film, television and Broadway producer Debra Martin Chase (Cinderella, The Princess Diaries, The Sisterhood of the Traveling Pants, The Cheetah Girls, The Equalizer TV series and many more) will return to The University of Texas at Austin on Monday, Nov. 14, 2022 to discuss her work producing blockbuster projects featuring women and Black voices for TV and movie audiences.
---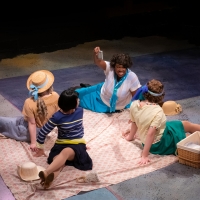 Photos: First Look at THESE SHINING LIVES at Mary Moody Northen Theatre

November 12, 2022

The Mary Moody Northen Theatre has released production photos for These Shining Lives by Melanie Marnich, running through November 20, 2022. These Shining Lives chronicles the strength and determination of a group of women working for the Radium Dial Company. Check out the photos below!
---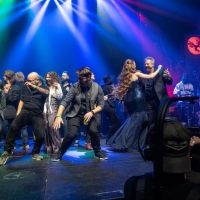 Black Fret Announces The Return Of The Black Fret Ball

November 11, 2022

Black Fret has announced a season of giving, presenting the return of the in-person 2022 Black Fret Ball, taking place Saturday, Dec. 3, 2022 at ACL Live at the Moody Theater, as well as working with Hopdoddy Burger Bar on "Tuned In," a campaign where artists will receive grants as per the results of fan voting.
---