Kennesaw State Bailey School Of Music, Laurence Sherr To Host FUGITIVE FOOTSTEPS REMEMBRANCE MUSIC Concert
Live performance of musical selections from new album to honor Holocaust victims and survivors.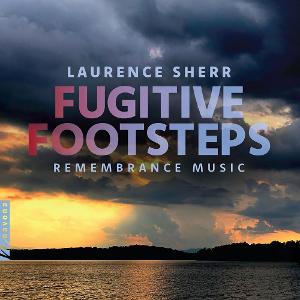 Kennesaw State University's Bailey School of Music (BSOM) will celebrate the 2023 release of a new album by professor and composer-in-residence Laurence Sherr with a concert on Wednesday, March 15, at 7:30 p.m. Sherr will provide commentary throughout the program, accompanied by various musicians performing selections from the album.
The music honors the victims and survivors of the Holocaust, and, more universally, the plights of all who have suffered loss or been displaced, whether by personal circumstances or by historical events such as genocide, war, political upheavals, and climate change. Sherr explains that his "music strives to promote greater understanding, tolerance, and respect for others in our globally connected world."
He delves deeply into the spirit of resilience with his new album "Fugitive Footsteps: Remembrance Music." While he doesn't shy away from [musically] pointing to suffering and despair, he also paints a vivid picture of silent and active opposition, of hope, of renewal, and, eventually, of overcoming adversity.
Sherr's compositions unapologetically celebrate the stories of Holocaust resistance and survival, in both concept and individual tonal language. His compositions are always fully conscious of their cultural roots and their vast heritage-with a sacrosanct sense of belonging, and the duty of defending these treasures.
In the first selection, "Flame Language" (2008), Sherr was inspired by the writings of German poet Nelly Sachs. Winner of the 1966 Nobel Prize for Literature for her poetry witnessing the Holocaust, she narrowly escaped with her mother to the neutral country of Sweden in 1940. Surviving the war in poverty in their one-room Stockholm apartment, Sachs wrote about the tragedy of the Jewish people in words that were also universal, sym­bolic of the suffering and redemption of all humanity. For this moving performance, BSOM professor David Kehler will direct Heather Witt, mezzo-soprano, John Warren, clarinet, Karen Freer, cello, Robert Henry piano, and John Lawless, percussion.
The next selection is the album's title track. A tribute to Holocaust survivors, "Fugitive Foosteps" is inspired by another Sachs' poem, "World, do not ask those snatched from death" because, "it reflects the experiences of Holocaust survivors like Sacks and my mother, both of whom fled Germany and survived the war in neutral European countries," explains Sherr.
"The poem is universal in its meaning and its message," says Sherr, "both of which address the plights of survivors of all tragedies." Sherr hopes that, by setting Sachs' words to music, the composition "will promote healing, awareness, and understanding."
"Fugitive Footsteps" is dedicated to Sherr's mother, Alice Bacharach Sherr. Born in Egelsbach, Germany in 1931, she was sent on a Kindertransport to a children's home in Switzerland in 1939. She was the only member of her family to survive the Holocaust.
Recognized for his uniquely interconnected work on music related to the Holocaust, Sherr has united his activities as composer of remembrance music, researcher, lecturer, producer of remembrance events, author, and educator. He has presented his work in the Czech Republic, Germany, Poland, England, Norway, San Marino, Israel, Australia, New Zealand, and across the United States.
The CD Release Concert "Remembrance Music" is scheduled for Wednesday, March 15 at 7:30 p.m. at Morgan Hall in the Dr. Bobbie Bailey & Family Performance Center on the Kennesaw campus. The concert will be held in-person and will stream live via ArtsKSU Virtual. Tickets are available online or by calling 470-578-6650. The album is available to stream or to buy on Navona Records.