VIDEO: Danielle Brooks Talks THE COLOR PURPLE & PIANO LESSON 'Full Circle' Moments on THE VIEW
The Piano Lesson is now in previews with an official opening on Thursday, October 13.
Danielle Brooks sat down with the women of The View this morning to tease the upcoming The Color Purple movie musical remake and discuss her current Broadway run in The Piano Lesson.
During the interview, Brooks spoke to original The Color Purple star Whoopi Goldberg about wrapping production on the upcoming musical film adaptation as Sofia, which she had received a Tony nomination for playing onstage in 2016. During her time playing the role on Broadway, she revealed that she struggled with imposter sydrome and anxiety.
"I was like, 'They're gonna find out I'm a fake. I'm not really good.' I go through all of that and I start to get my confidence up to own the annointing that I do have on my life and then I had to audition for [The Color Purple] movie. I was like, 'I thought I proved myself,'" Brooks laughed.
Now, Brooks is back on Broadway in the new revival of August Wilson's The Piano Lesson, which she describes as another "full circle" moment.
"The full circle moments that I have, I don't know how it happens to me but I'm so grateful for it, I don't know if I manifest this stuff but I had auditioned to get into Julliard with the monologue that I now get to say every night on Broadway," Brooks revealed.
The Piano Lesson is directed by Tony Award nominee LaTanya Richardson Jackson - who is making her Broadway directorial debut and is the first woman to ever direct an August Wilson play on Broadway, and also stars Samuel L. Jackson as Doaker Charles, John David Washington as Boy Willie.
The cast also features Trai Byers as Avery, Ray Fisher as Lymon, April Matthis as Grace, Michael Potts as Wining Boy, and Nadia Daniel and Jurnee Swan as Maretha at alternating performances.
The Piano Lesson is produced by Brian Anthony Moreland, Sonia Friedman, Tom Kirdahy, Kandi Burruss and Todd Tucker.
Watch the new interview here:

Related Stories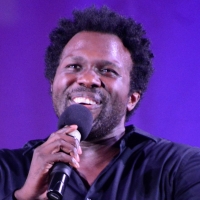 Joshua Henry to Release New Single 'Can't Nobody Tell Us Nothin'' Next Week

December 7, 2022

The track will be released days before Henry appears as Gaston in ABC's Beauty & the Beast: A 30th Celebration, which will air on Thursday, December 15. Henry teased the single with a new video taken backstage at Into the Woods at the St. James Theatre. Listen to a sneak peek at the song now!
---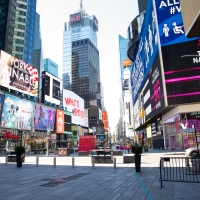 Jay-Z Joins Bid For Caesars Palace Times Square Casino

December 7, 2022

Jay-Z's Roc Nation has joined SL Green and Caesars Entertainment in the proposal to build a casino in Times Square. The potential casino would be called Caesars Palace Times Square and would be located at 1515 Broadway, in the same building complex as the Minskoff Theatre, where The Lion King is currently running on Broadway.
---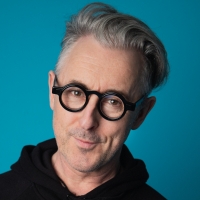 Alan Cumming to Host THE TRAITORS Competition Series on Peacock

December 7, 2022

Set in a remote castle in the Scottish Highlands and based on the wildly popular Dutch series of the same name, 5-time Emmy-nominated Alan Cumming plays host to twenty larger-than-life personalities, including Brandi Glanville, Kyle Cooke, Ryan Lochte, Kate Chastain, Reza Farahan, Rachel Reilly, Stephenie LaGrossa Kendrick, and more.
---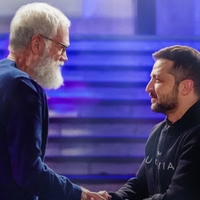 Volodymyr Zelenskyy to Sit Down with David Letterman on MY NEXT GUEST IS

December 7, 2022

David Letterman will be joined by Volodymyr Zelenskyy on the next episode of My Next Guest Is. In the episode, David Letterman travels to Kyiv, Ukraine, for an in-depth conversation with President Volodymyr Zelenskyy in front of a small live audience. Watch a video clip from the upcoming episode now!
---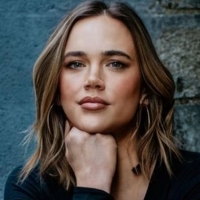 Silo Music Names Lauren Harman as President of Film/TV Licensing

December 7, 2022

Jack Ormandy, Co-Founder of Silo Music has announced the appointment of Lauren Harman to the position of President, Film/TV Licensing for the company. As a music industry vet of over 17 years, Harman will bring her sync expertise and the amalgamation of her many relationships in the music, film and advertising communities to Silo.
---