VIDEO: Danielle Brooks Talks THE COLOR PURPLE & PIANO LESSON 'Full Circle' Moments on THE VIEW
The Piano Lesson is now in previews with an official opening on Thursday, October 13.
Danielle Brooks sat down with the women of The View this morning to tease the upcoming The Color Purple movie musical remake and discuss her current Broadway run in The Piano Lesson.
During the interview, Brooks spoke to original The Color Purple star Whoopi Goldberg about wrapping production on the upcoming musical film adaptation as Sofia, which she had received a Tony nomination for playing onstage in 2016. During her time playing the role on Broadway, she revealed that she struggled with imposter sydrome and anxiety.
"I was like, 'They're gonna find out I'm a fake. I'm not really good.' I go through all of that and I start to get my confidence up to own the annointing that I do have on my life and then I had to audition for [The Color Purple] movie. I was like, 'I thought I proved myself,'" Brooks laughed.
Now, Brooks is back on Broadway in the new revival of August Wilson's The Piano Lesson, which she describes as another "full circle" moment.
"The full circle moments that I have, I don't know how it happens to me but I'm so grateful for it, I don't know if I manifest this stuff but I had auditioned to get into Julliard with the monologue that I now get to say every night on Broadway," Brooks revealed.
The Piano Lesson is directed by Tony Award nominee LaTanya Richardson Jackson - who is making her Broadway directorial debut and is the first woman to ever direct an August Wilson play on Broadway, and also stars Samuel L. Jackson as Doaker Charles, John David Washington as Boy Willie.
The cast also features Trai Byers as Avery, Ray Fisher as Lymon, April Matthis as Grace, Michael Potts as Wining Boy, and Nadia Daniel and Jurnee Swan as Maretha at alternating performances.
The Piano Lesson is produced by Brian Anthony Moreland, Sonia Friedman, Tom Kirdahy, Kandi Burruss and Todd Tucker.
Watch the new interview here:

Related Stories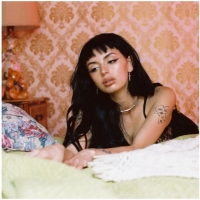 Rebecca Black Releases New Single 'Look At You'

December 7, 2022

Off the heels of a first headline tour in North America, selling out rooms across major markets, and taking the 'Rebecca Black Was Here' tour overseas to sell out the press proclaimed, internet "sweetheart"/dream queen"/"mainstay"'s first European headline tour, the Mexican-American announces her "Let Her Burn" Tour.
---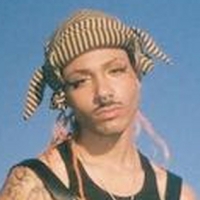 B4DFRi3ND & RYL0 Share 'F4r from Perf3ct'

December 7, 2022

Chicago-bred, Los-Angeles-based alternative pop project B4DFRi3ND is an experiment in amorphous identity. Spearheaded by the artist formerly known as Melo Makes Music (who has collaborated with names such as Ravyn Lenae, Kweku Collins, and Taylor Bennett), B4DFRi3ND is both a solo act and an interdisciplinary collective.
---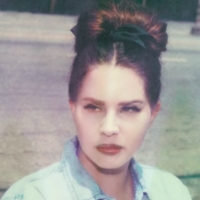 Lana Del Rey Shares 'Did you know that there's a tunnel under Ocean Blvd' Single Ahead of Album Release

December 7, 2022

The album was written Del Rey by Mike Hermosa and produced by Del Rey, Antonoff, Drew Erickson and Zach Dawes. It will feautre collaborations with Jon Batiste, Bleachers, Father John Misty, Judah Smith, Tommy Genesis, and SYML. Listen to the title track from the upcoming album now!
---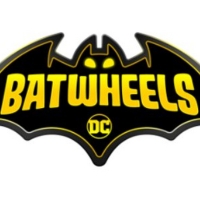 Cartoonito Renews BATWHEELS For a Second Season

December 7, 2022

Following its premiere, the series became Cartoon Network's #1 original preschool series with Boys ages 2-5 this year and is the #1 original preschool show on HBO Max. "Batwheels" marks DC's first-ever Batman preschool show featuring a high-speed, vibrant CGI-animated iteration of the Caped Crusader.
---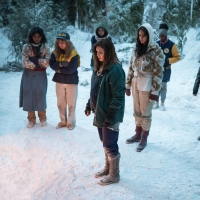 YELLOWJACKETS Season Two to Premiere in March 2023

December 7, 2022

Created by Ashley Lyle and Bart Nickerson (Narcos), YELLOWJACKETS stars Emmy nominee and Critics Choice Award winner Melanie Lynskey (Castle Rock), Oscar® and Emmy nominee Juliette Lewis (Camping), Emmy nominee Christina Ricci (Z: The Beginning of Everything) and Tawny Cypress (Unforgettable).
---