Click Here for More Articles on Podcasts
The 'Broadwaysted' Podcast Welcomes Broadway, AMERICAN IDOL Star Justin Guarini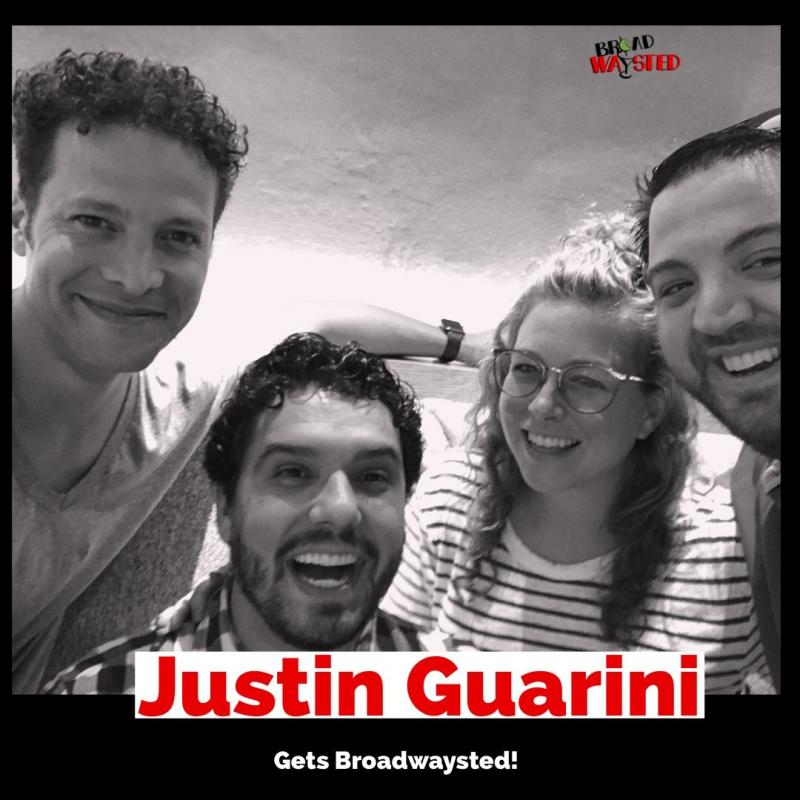 This week, the Broadwaysted Crew is thrilled to be sitting down with actor, singer, and "American Idol: Season 1" alum Justin Guarini! We're pouring out Tanteo Tequila as Justin spills about the Warrior Artist Alliance, his podcast "Audition Secrets," and his crazy journey to stardom through the first season of American Idol.
Game Master Kimberly introduces the connection game "From Justin To Kelly" and then Justin successfully navigates his way through the humorous confusion that is "Kevin's Corner."
On this episode, we also chat about the creation of "Lil' Sweet," the Audition tricks that Justin swears by, and the crossroads he faced with American Idol and The Lion King. We have an amazing time with Justin so listen in and be sure to check out his podcast "Audition Secrets!"
Listen to the episode here:
---
About Justin: Justin Guarini's robust performance career launched with the first season of American Idol in 2002. His stage and screen appearances since then include Broadway productions of American Idiot, Romeo and Juliet, Wicked, In Transit, and Women on the Verge of a Nervous Breakdown.
Justin has hosted shows shows like "Idol Wrap" and "Idol Tonight" along with live events for the TV Guide Network, the Oscars, the Emmys, and the Grammys. He continues to reprise his role as the lovable Lil' Sweet in commercials for Diet Dr. Pepper. Follow him on social media @justinguarini
---
About the Show: Join the hilarious happy hour antics on Broadwaysted every Tuesday as the Brightest Stars of Broadway have a few drinks, play a few games, and share a lot of laughs with host Bryan Plofsky, co-host Kevin Jaeger, and Game Master Kimberly Schmidt.
The recipe is simple. We take a generous pour of Delightful, Delicious, and Delovely featured show segments like "What Have You Seen This Week," "Stage Door Stories," and "Tuesdays in the Corner with Kevin"--mix in a few original games created by our resident Game Master Kimberly--and top it off with a healthy serving of Bryan's Pun-tastic Ponderings. What you get is a podcast filled to the brim with laughs, insight into the NYC Theatre Scene, and a hangover-free cocktail hour with your favorite stars.
Since May of 2016, Broadwaysted has released over 100 episodes and their growing #FriendsoftheShow guest list includes Broadway Legends, Fan Favorites, Fresh Faces, and a whole lot of Newsies,
Follow and Subscribe to Broadwaysted free on iTunes to join the fun every Tuesday!
Related Articles