Click Here for More Articles on DEAR EVAN HANSEN
Taylor Trensch Takes An Early Bow in Tonight's DEAR EVAN HANSEN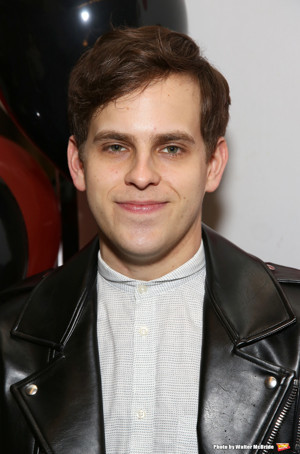 Some exciting news out of the Music Box Theater as audience and cast members of Broadway's hit show, Dear Evan Hansen have reported that the show's next title player, Taylor Trensch took an early bow in the show tonight.
Tweets from inside the Music Box show an understudy slip listing Trensch as tonight's Evan and co-star Laura Dreyfuss shedding a few tears at Trensch's performance backstage. There is no word on whether Trensch's run will begin earlier than expected.
Noah Galvin took over the title role in Broadway's DEAR EVAN HANSEN following original star Ben Platt. The 23-year-old Real O'Neals alum is making his Broadway debut as the title character in the Tony-winning show, for a run that was previously announced to continue through February 4th.
Trensch will perform as Evan Hansen on January 31 at 8 PM, February 1 at 7 PM and February 3 at 2 PM. Galvin will perform all other shows this week. Galvin's final performance is Sunday, February 4 and Trensch's first "official" performance is Tuesday, 2/6.
Written by the Tony-winning composing team of Benj Pasek and Justin Paul- Oscar winners this year for their lyrics to La La Land's "City of Stars" - with a book from Steven Levenson, Dear Evan Hansen tells the story of of an anxiety-plagued high school loner named Evan who is paralyzed by the hyper-connectivity of social media and forced to watch the world from the outside looking in. Trying to improve his self-image, Evan writes himself a letter that is mistaken for a classmate's suicide note and rides that error to popularity. (The story is loosely based on an experience Pasek witnessed in high school).