Stage Directors & Choreographers Foundation Calls for Choreography Inspired By Mysterious Letter from Agnes De Mille
Stage Directors and Choreographers Foundation (SDCF), the independent, not-for-profit affiliate of SDC, Stage Directors and Choreographers Society, recently announced unique plans for its 2019 award evening, which will feature original choreographic pieces resulting from a special commissioning program, with the application period now open.
SDCF is issuing a call for applications from SDC Member choreographers for original choreographic pieces. They are all to be inspired by a letter from SDC Founding Member, the legendary Agnes De Mille, discovered in the SDC archives three years ago during an office move. In December 1963, Ms. de Mille sent a letter to the Union for safe-keeping, explaining that it contained the outline for a new theatrical work which she described as follows:
"Under separate cover, I am mailing you a manuscript in a sealed envelope. Please file it unopened, with the date carefully noted. It is the outline for a play, and I have no means of copyrighting except this way. The material is eminently stealable and I'm discussing the matter with people of equal ambitions."
SDC Member choreographers are invited to create works that imagine what Ms. de Mille might have had in mind in that turbulent year, which included Dr. Martin Luther King's "I Have a Dream" speech, the death of President Kennedy, and the start of the British Invasion in popular music, led by The Beatles. 1963 was also the year that Ms. de Mille choreographed to premiere of 110 in the Shade and A Funny Thing Happened on the Way to the Forum won the Tony Award for Best Musical.
The letter - marked "Please file unopened" and sealed with gold wax -- remains unopened to this day, and the Union has not yet determined whether it will in fact be opened following the debut of the pieces it inspires. Applicants will be asked to answer one of the following questions in their pursuit of the commissions:
· Which quote from Agnes De Mille speaks to you the most, and why? How does Agnes De Mille inspire you?
· As a Choreographer, why is it important to honor Agnes De Mille? Why is it important to carry the legacy of Agnes De Mille forward?
· If you were able to ask Ms. de Mille a question today, what would it be?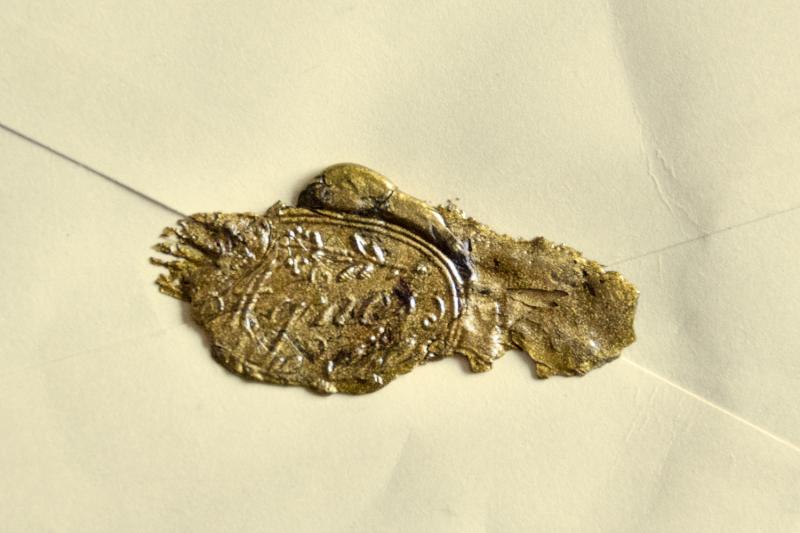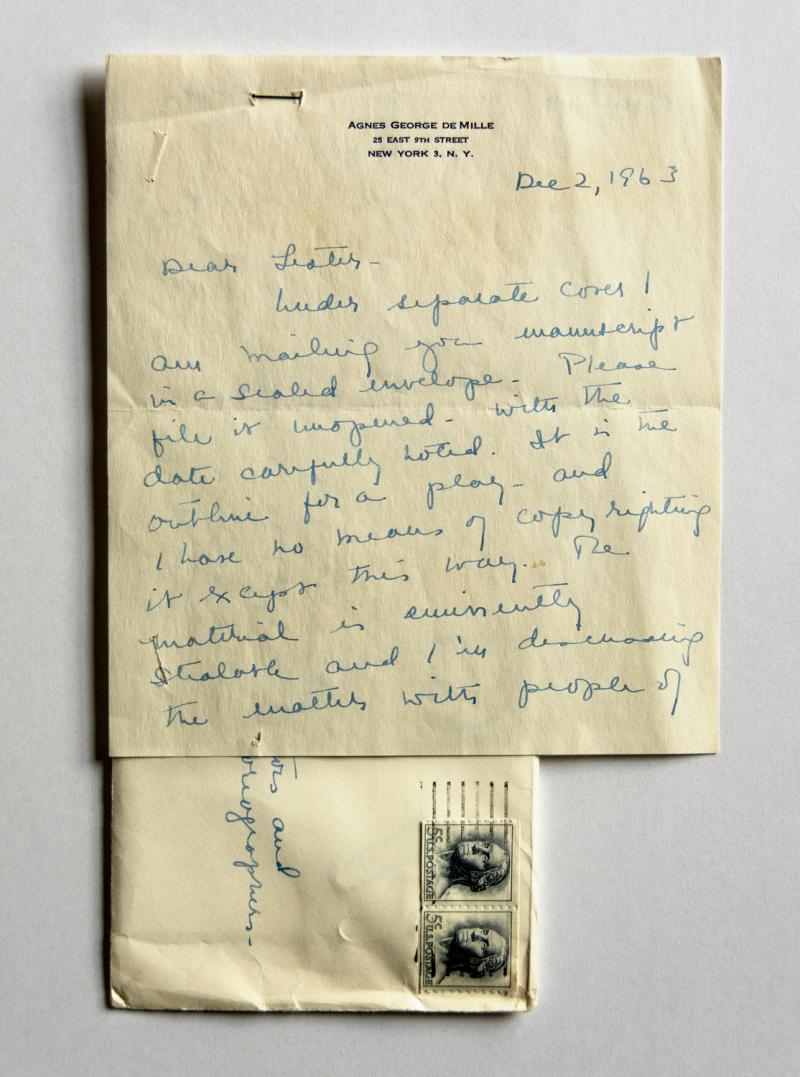 The commission recipients will be chosen by a committee consisting of Karen Azenberg, Joshua Bergasse, Donald Byrd, Ted Chapin, Graciela Daniele, Maija Garcia, Joann Hunter, Sam Pinkleton, and Susan Stroman. The committee will also serve as advisors to SDCF on the commissions and their presentation up through the event itself.
SDC Member choreographers can find full application information at sdcfoundation.org/agnesdemille. The submission deadline is October 18 and the commissions will be announced in November.