Spectrum News NY1 To Air A Two-Hour Live Special On Stage 'Red Carpet To The Tonys' On Sunday, June 10 At 5:30 PM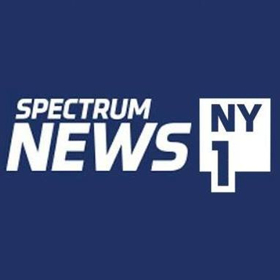 Spectrum News NY1's On Stage will present its annual exclusive two-hour Live Red Carpet to the Tonys special at the 72nd Annual TONY AWARDS on Sunday, June 10.
On Stage host Frank DiLella and 2011 Tony Award winner Nikki M. James will co-host On Stage's Live Red Carpet to the Tonys coverage starting at 5:30 pm. DiLella and James will bring viewers the latest TONY AWARDS buzz, unpredictable moments and live interviews with presenters, performers and Tony nominees set to take the stage at Radio City Music Hall.
On Stage's Live Red Carpet to the Tonys will provide viewers with two hours of live red carpet coverage showcasing the glitz, glamour, behind-the-scenes moments and all-access interviews with the 2017-18 Tony Award class of nominees and presenters. The TONY AWARDS are presented by the Broadway League and the American Theatre Wing.
NY1 reporter Stephanie Simon and Nordstrom Senior Fashion Director Shannon Schafer will also provide onsite commentary on the TONY AWARDS fashion and styles trends.
Viewers can follow NY1's TONY AWARDS coverage or join the conversation on Facebook and Twitter @ny1 and @NY1OnStage by using the hashtags #RoadToTheTonys and #TonyAwards2018. The official TONY AWARDS Live Stream show will be available beginning at 5:30pm on NY1 and via webcast live on TonyAwards.com. Fans can also follow @thetonyawards on Snapchat, Facebook, Twitter, and Instagram, for more behind-the-scenes content, winner announcements and fun trivia.
NY1 airs on channels 1 and 200 on Spectrum, and on Altice systems on channels 98 and 8.