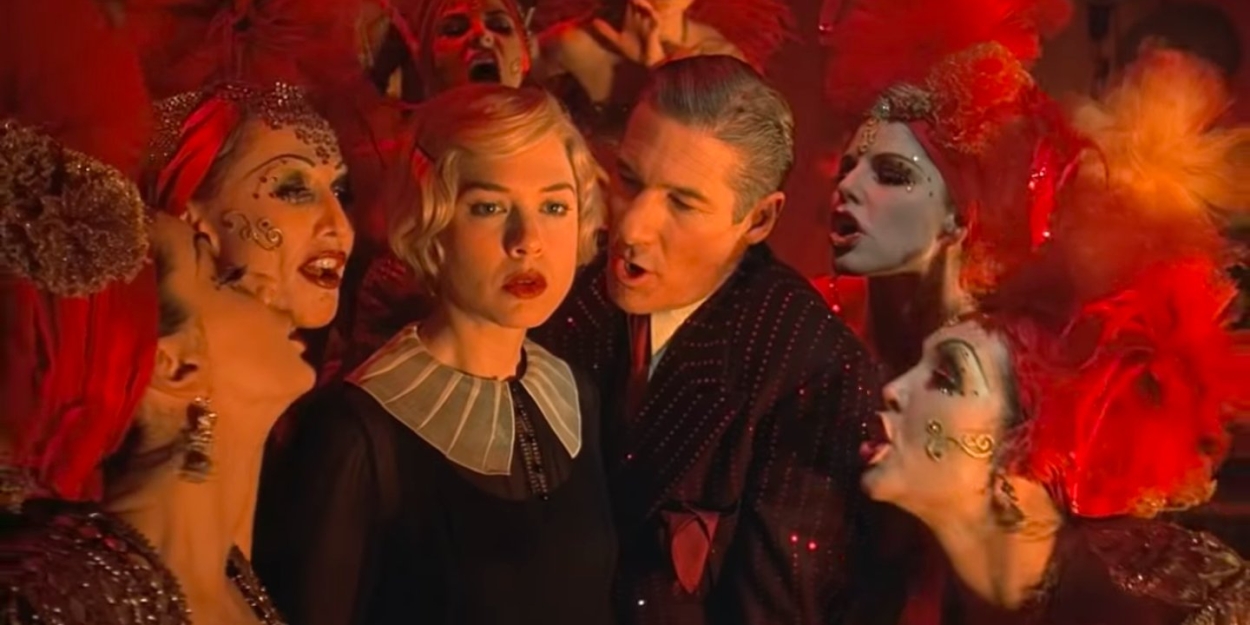 Rob Marshall Reveals Scrapped 'Razzle Dazzle' Concept From His CHICAGO Film Adaptation
The film adaptation of Chicago is currently celebrating its 20th anniversary.
While reflecting on his Academy Award winning film adaptation of Chicago, Rob Marshall has revealed the original concept for "Razzle Dazzle" that didn't make the cut.
Discussing the film for its 20th anniversary, Marshall told Entertainment Weekly that his original direction for "Razzle Dazzle" was ambitious, but was ultimately cut and re-thought into what appears in the film today.
"I thought we could do one shot where there were walls in place - they were in an empty room outside the courtroom. It was Richard Gere and Renée Zellweger, and they're both about to go in, and she's nervous to go in for this trial. He says, 'We'll just give him the old razzle dazzle.' And he starts to describe that to her."
Marshall continued, "I thought what we could do is as we were coming around with the camera and as we passed the wall, the wall would lift, and we would go all the way around. So, by the time we came back, all the walls would be gone, and we'd be in this circus environment that was the courtroom. But how you imagine it and the flow of it versus the reality of the camera movement, it seemed clunky, and it just didn't work."
That concept ended up being scrapped, with Marshall revealing that they did not end up having enough time to tech the number before filming it, noting the film's tight budget and schedule. He then had to re-think the entire number.
"Because we were on such a tight schedule because musicals at that point were not in favor. Our budget was tight. Our shooting schedule was tight. We didn't have the time to actually prep it in a way that could have worked. It was clunky. Thank God we went back and shot that in a more conventional way, that's still very exciting. What happens is Richard opens the doors, and now we're in this circus environment."
Marshall did have to request an extra half-day of shooting from the studio to pull of the musical number the way that it appears in the film. Watch a video of the number below!
While "Razzle Dazzle" was re-thought for the film, the song "Class" was eventually cut entirely, since it did not fit with the concept of every song taking place in Roxie's mind. The song was later released in a Director's Cut of the film.
Chicago was Rob Marshall's film directorial debut. His new live action film remake of Disney's The Little Mermaid will be released this May. The film stars Halle Bailey, Melissa McCarthy, Daveed Diggs, and more.
Originally released wide on January 24, 2003, CHICAGO was nominated for 13 Academy Awards and won not only Best Picture, but also Best Supporting Actress for Catherine Zeta-Jones, Best Art Direction, Best Costume Design, Best Film Editing, and Best Sound.
A thrilling adaptation of the Broadway musical, the film boasts sensational performances from Zeta-Jones, Renée Zellweger, Richard Gere, Queen Latifah, John C. Reilly, Christine Baranski, and more. Filled with electrifying musical numbers, wildly entertaining satire, and plenty of razzle dazzle, CHICAGO remains a must-see cinematic spectacle.