Review Roundup: ROMY AND MICHELE'S HIGH SCHOOL REUNION World Premiere in Seattle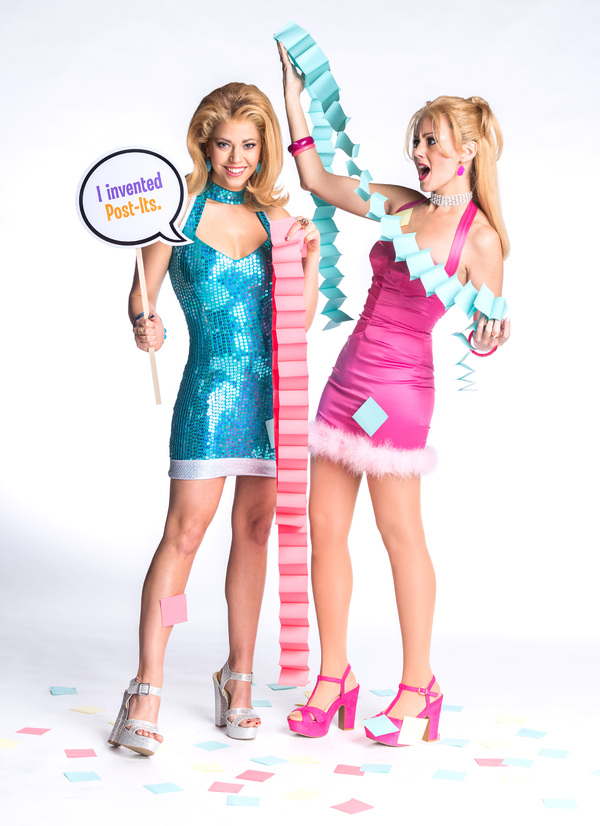 This summer, two of the quirkiest and most endearing best friends in pop culture will make their musical theater debut at The 5th Avenue Theatre in the World Premiere production of Romy and Michele's High School Reunion, running June 8-July 2, 2017.
Based on the 1997 cult hit film, Romy and Michele will star Cortney Wolfson, who previously starred in Kinky Boots on Broadway, as Romy and Stephanie Renee Wall, who starred as Elsa in Disney's Frozen Live, as Michele alongside a sensational cast of locally and nationally acclaimed actors.
The 5th's production features a creative team including Rock of Ages' director Kristin Hanggi and a book by the film's screenwriter Robin Schiff, with music & lyrics by BranDon Jay & Gwendolyn Sanford.
Romy and Michele are two inseparable best friends whose relationship is put to the test when they invent fake careers to impress people at their 10-year high school reunion. This production, which is the 18th new musical to be produced by The 5th Avenue Theatre, features an all new '80s and '90s pop/rock-inspired score from Gwendolyn Sanford and BranDon Jay, composers of Orange is the New Black. It's the coolest thing since the invention of Post-its!
Let's see what the critics have to say!
---
Variety (Dennis Harvey): Supersizing a slender concept that needs to maintain its goofy charm, this world premiere instead goes bigger and blunter. "Rock of Ages" director Kristin Hanggi's colorful but cluttered production, as well as a score and book that could use considerably sharpened wit, create a stage entity that feels overblown without having yet located a unifying core. While the potential is still there for a musicalized "R&M" to improve upon its source, as "Legally Blonde" did, at present this loud, effortful stab at a crowdpleaser goes in the opposite direction.
Seattle Times (Dusty Somers): Many of the numbers are enjoyably staged, with kitschy-cute choreography from Peggy Hickey, but this is a score without much of an identity. (The '80s-pop-heavy film soundtrack is box-checking generic in its own way, but at least those songs do something to establish time and place.) As for Romy and Michele themselves, there's something to be said for not messing with a good thing, and neither Wolfson or Wall makes much of an attempt to distinguish their performances from Mira Sorvino's or Lisa Kudrow's. For nostalgia's sake, this is probably the right call, but it's another factor that limits the musical from establishing its own sense of individuality. Besides, no one can do Sorvino's deep-voiced Valley Girl patois or Kudrow's little stammering hitch like they can - and these imitations confirm it.
Seattle Pi (Alice Kaderlan): By drawing heavily on the screenplay, writer Robin Schiff repeats many of the lines verbatim, which raises another "Why?" I never saw the film but maybe Mira Sorvino and Lisa Kudrow were able to inject some wry humor and humanity into the original script; unfortunately, there's none of that here. Romy and Michele are cardboard caricatures from the get-go; neither one is very interesting and I didn't care for a minute what happened to either one of them. The film soundtrack featured hits by superstars like Cyndi Lauper, The Bee Gees, Culture Club and Gwen Stefani. No such luck here. The music and lyrics by Gwendolyn Sanford and BranDon Jay are pleasing enough in the moment but none of them is memorable; not a single song sticks like an earwig after the curtain comes down.
Check back for more reviews as they come in!