Producer Kevin McCollum Discusses the Challenges of Reopening Broadway, and More
Two of McCollum's recent shows include Six and Mrs. Doubtfire.
As Broadway remains shut down due to the ongoing pandemic, producer Kevin McCollum talked to CBS about his hopes for the future of the industry.
He talked about his most recent musical, Six, which was set to open on March 12, the day the shutdown began.
"We did three-and-a-half weeks of previews, where the theater was filled and it was very exciting. We had a very nice, large advance, and we were getting ready to put a whole 'nother block of tickets on sale," McCollum said. "And I think it was proper, we had to close because the cases started to spike."
While he's hoping to be able to reopen soon, he knows realistically that the time between getting the green light from the city and state, and actually returning to the stage, is long.
"So, if we're told that we can put tickets on sale, let's say today, great. But when can we open? Can put on sale on the 12th, then you can start opening in, hopefully, September," McCollum said. "We need to be on sale at least six months before we do our first show."
Another concern is safety measures in the theatres, when they do finally reopen.
"We're not going to let anyone in this theater, on stage or backstage, if we feel there's any risk of putting them in any peril," he said. "Everyone's going to wear a mask, whether you're vaccinated or not." However, he believes it isn't "practical" to have social distancing in the audience.
McCollum also talked about the challenges of potentially having to re-cast some shows.
"Let's say we have some new cast members. That fabric that we did that whole scene in might not be available because supply chains. We won't know until we come back," McCollum said. "Everyone needs new shoes and they have to be made specifically for you, but the costumers might have left the city because they let their rent go or they moved back home."
However, despite all of these concerns, McCollum remains optimistic.
"I'm very bullish on the future for Broadway. When Broadway is back, New York is back and America is back," McCollum said.
Read more on CBS and watch the full report below:

Related Stories
More Hot Stories For You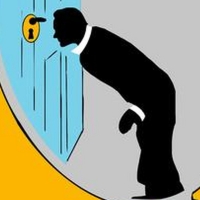 Damon Daunno, Amber Gray, Grace McLean and Margo Seibert Join LOVE THE STRUGGLE Joe's Pub Concert

November 23, 2022

Rehearsals began last week for a concert on Monday, December 5 at Joe's Pub being presented in collaboration with Maestra Music featuring song highlights from Love The Struggle, a new musical co-written by Stacy Krayand Yair Evnine about the French existential philosophers and social activists Simone de Beauvoir and Jean-Paul Sartre.
---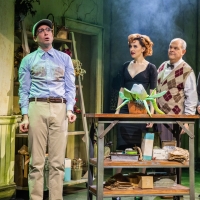 Photos: First Look at Matt Doyle as 'Seymour' in LITTLE SHOP OF HORRORS

November 23, 2022

See production photos of Tony Award winner Matt Doyle as Seymour in the three-time Best Revival Award-winning LITTLE SHOP OF HORRORS, now in its third year of performances at the Westside Theatre.
---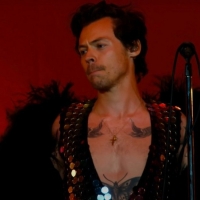 Video: Harry Styles Sings 'Memory' From CATS and Andrew Lloyd Webber Responds

November 23, 2022

At a recent Harry Styles concert, the popstar took a brief interlude between songs to sing a bit of 'Memory', from Andrew Lloyd Webber's Cats. Webber himself saw the video and responded on Twitter.
---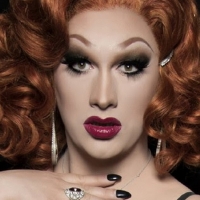 Wake Up With BWW 11/23: DRAG RACE's Jinkx Monsoon to Join CHICAGO, and More!

November 23, 2022

Top stories include Drag Race star Jinkx Monsoon playing Matron 'Mama' Morton in Chicago on Broadway next year! Plus, we took you inside rehearsal for the Macy's Thanksgiving Day Parade, and more!
---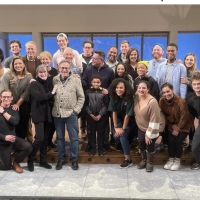 Photos: Original MERRILY WE ROLL ALONG Cast Members Stop By The Off-Broadway Revival

November 22, 2022

Hey old friend! Members of the original Broadway company of Stephen Sondheim and James Lapine's Merrily We Roll Along, stopped by the show's starry Off-Broadway production at New York Theatre Workshop! See photos from their visit!
---