Photo Flash: Sneak Peek at ACAPPELLA, Coming to NYMF This Month
ACAPPELLA, a musical about finding your own voice, conceived by Greg Cooper, with book by Vynnie Meli, music and lyrics by The Acappella Company, direction by Lee Summers and musical direction and arrangements by Evan Feist as an Invited Selection of the 2015 New York Musical Theatre Festival. Performances run Tuesday, July 7 at 7:00 pm, Friday, July 10 at 5:00 pm, Saturday, July 11 at 9:00 pm, Sunday, July 12 at 12:00 pm, Tuesday, July 14 at 1:00 pm at the PTC Performance Space. Scroll down for a sneak peek at the cast in action!
ACAPPELLA, is a groundbreaking piece of theater melding two exciting art forms together. Musical theatre meets acappella in this romantic musical comedy for all ages. A gospel singer leaves home, going from the 'music of praise' to the 'music that pays'. A jaded roadie rushes him away from an arena full of screaming fans while a forgotten and ignored old man on a street corner belts some beautiful blues just because it feeds his soul. Jeremiah realizes that somewhere along the way, it became more about the money than the music. He goes back - to family, to friends, to the woman he left behind, but can he? Is it love or just nostalgia? He returns to the place where everything is familiar, except that nothing is. He learns that he has to find his own way home.
The New York Musical Theatre Festival and Greg Cooper Productions, LLC welcome Virginia Woodruff (Violet, Leap of Faith, The Color Purple, All Shook Up, Smokey Joe's Cafe), Cheryl A. Freeman (The Who's Tommy , Disney's Hercules), Tyler Hardwick, Anthony Chatmon II, Miche Braden and Darilyn Castillo in ACAPPELLA. Rounding out the company are Katrina R. Dideriksen, Gavyn Pickens, Emily Goglia, Rachel Gavaletz, Janelle McDermoth, Darryl Williams, Alex Koceja and Garrett Turner.
The production team include scenic design by Kyu Shin, lighting design by Sarah Johnston and costume design by Janell Berté. Chris Clark is the production stage manager.
The NYMF PASS is currently on sale at nymf.org/tickets. NYMF Pass holder ticket booking begins June 1st at 11:00 am. Individual tickets go on sale June 15th at 11:00 am. The PTC Performance Space is located at 555 West 42nd Street (between 10th and 11th Avenues on the South Side of 42nd Street). For reservations and information call (212) 352-3101 or visit nymf.org/acappella. For more, go to www.acappellathemusical.com?.
Photo Credit: Sunpro, Inc.

Anthony Chatmon II, Garrett Turner, Katrina R. Dideriksen, Tyler Hardwick, Rachel Gavaletz and Emily Goglia perform 'Ride the Chariot' from ACAPPELLA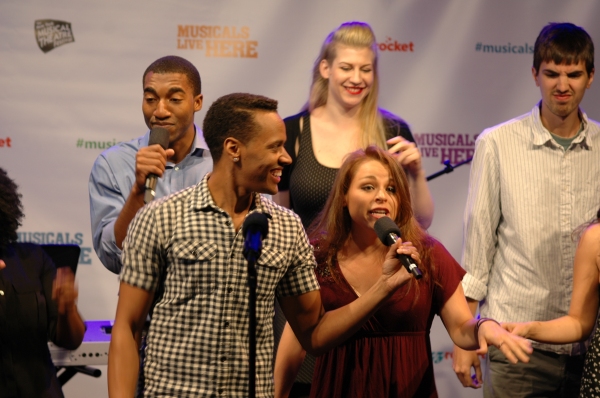 Garrett Turner, Anthony Chatmon II, Rachel Gavaletz, Katrina R. Dideriksen and Alex Koceja

Katrina R. Dideriksen, Rachel Gavaletz, Alex Koceja, Tyler Hardwick, Emily Goglia, Miche Braden and Darryl Williams

Miche Braden, Garrett Turner, Cheryl A. Freeman, Katrina R. Dideriksen, Rachel Gavaletz, Virginia Woodruff and Alex Koceja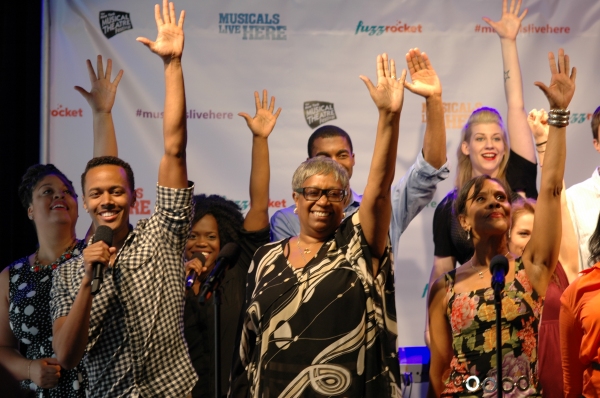 Gavyn Pickens, Anthony Chatmon II, Janelle McDermoth, Miche Braden, Garrett Turner, Cheryl A. Freeman, Katrina R. Dideriksen and Rachel Gavaletz

Justin Guarini, Press Conference Host, Greg Cooper, Producer Acappella, Dan Markley, NYMF Executive Director and Producer and Jen Bender, NYMF Director of Programming and Artist Services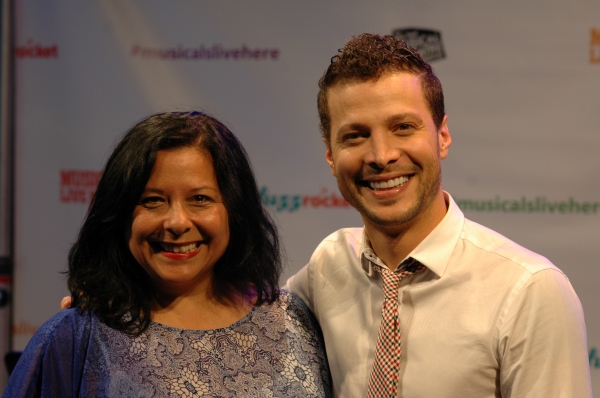 Kim Vasquez, NYMF Co-Founder/Fuzzrocket Producing Director and Justin Guarini, Press Conference Host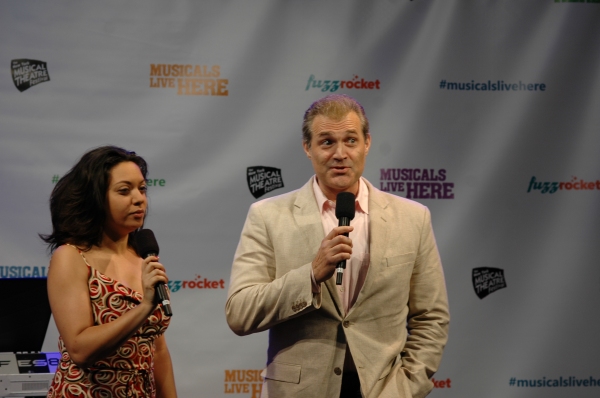 Jen Bender, NYMF Director of Programming and Artist Services and Marc Kudish, NYMF Artistic Advisor