Photos: Kristin Chenoweth and More Celebrate Kathy Najimy with GMHC
Gay Men's Health Crisis (GMHC) on Monday night honored multitalented performer Kathy Najimy with the 2017 Howard Ashman Award for her contributions to the LGBT community and the fight against HIV/AIDS at Joe's Pub in New York City. BroadwayWorld has photos from the concert below!
Najimy has been an outspoken advocate for more than three decades and has promoted social justice throughout her career, which includes the films Sister Act and Hocus Pocus and Off-Broadway acts, including Kathy & Mo.
Proceeds from the cabaret will directly support GMHC's programs and services, which benefit more than 12,000 clients living with or affected by HIV/AIDS every year.
The evening featured performances by Tony Award winners Kristin Chenoweth (Wicked, Glee!) and LiLlias White (The Life, Fela!); David Burtka (Gypsy, It Shoulda Been You); Najimy's husband, Dan Finnerty (Rock of Ages, The Hangover), and daughter, Samia Finnerty (The Wolves); and Bob the Drag Queen (RuPaul's Drag Race). Other appearances included Oscar-winning producer Bruce Cohen (Milk, Silver Linings Playbook, American Beauty), Christine Lahti, Amanda Green, Susie Mosher, and Christina Bianco.
Michael Orland, the longtime musical director of American Idol, served as the musical director of the evening.
The Howard Ashman Award is named for the Oscar, Golden Globe, and Grammy award- winning lyricist of Beauty and the Beast, The Little Mermaid, Aladdin, and Little Shop of Horrors who died of AIDS-related complications in 1991. William Lauch, Ashman's partner, also attended to speak about Ashman and his life.
"Kathy Najimy is a true force of nature as a performer, and she has been an indispensable ally to the LGBT and HIV/AIDS communities for decades," said GMHC CEO Kelsey Louie. "We were thrilled to honor her dedication with the Howard Ashman Award and a series of performances by many of Broadway's brightest talents. For 35 years, members of the Broadway community have been some of our most devoted allies, advocates, and fundraisers. And during those 35 years, GMHC has helped tens of thousands of people living with or affected by HIV/AIDS, just as we continue to do today through testing, prevention, nutrition, legal, supportive housing, mental health, and substance use services."
GMHC created the Howard Ashman Award in conjunction with the Ashman family. The award honors a member of the Broadway community whose art and activism have made a difference in the fight against HIV/AIDS. The Cabaret features Broadway stars and celebrities performing Broadway classics and musical selections including songs penned by Howard Ashman himself.
Howard Ashman was an American playwright and lyricist. He collaborated with Alan Menken on numerous works and is most widely known for several Disney animated feature films, for which Ashman wrote the lyrics and Menken composed the music. Ashman's numerous awards include two Oscars, two Golden Globes, four Grammys, a Drama Desk, and a London Evening Standard. He died in 1991 at age 40 from AIDS-related complications.
Gay Men's Health Crisis (GMHC) is the world's first HIV/AIDS service organization. GMHC is on the front lines providing services to over 12,000 people living with and affected by HIV/AIDS. Programs include: testing, prevention, nutrition, legal, supportive housing, mental health and substance use services. GMHC also advocates for stronger public policies at the local, state and federal levels with the goal of ending AIDS as an epidemic. For more information, visit gmhc.org.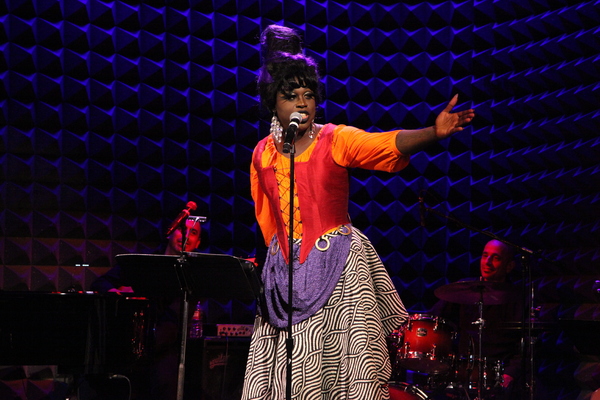 Bob the Drag Queen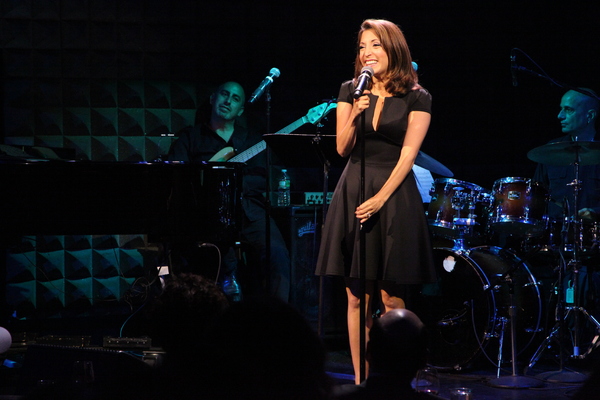 Christina Bianco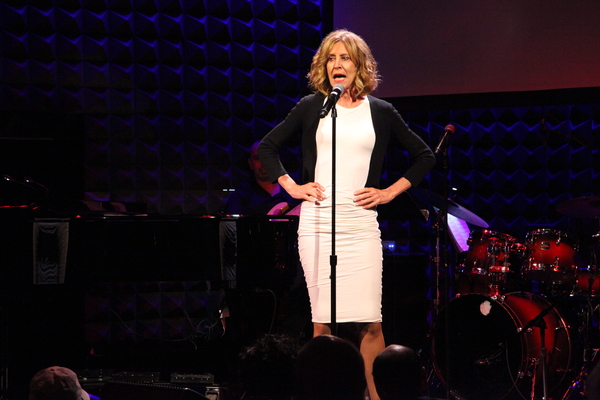 Christine Lahti

Dan Finnerty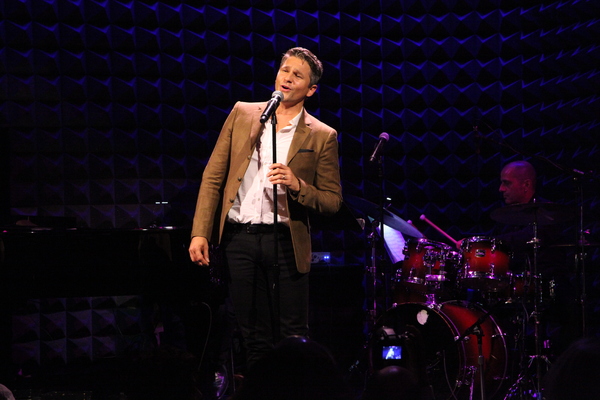 David Burtka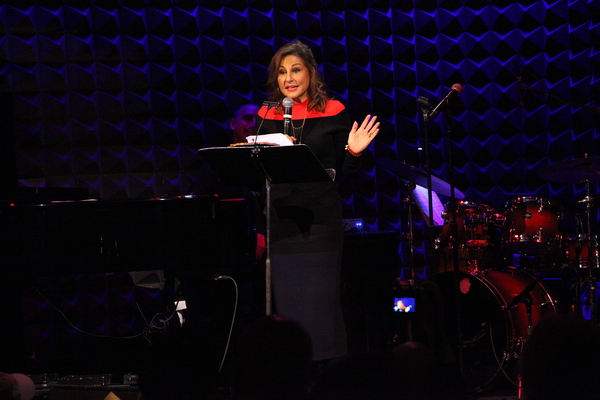 Kathy Najimy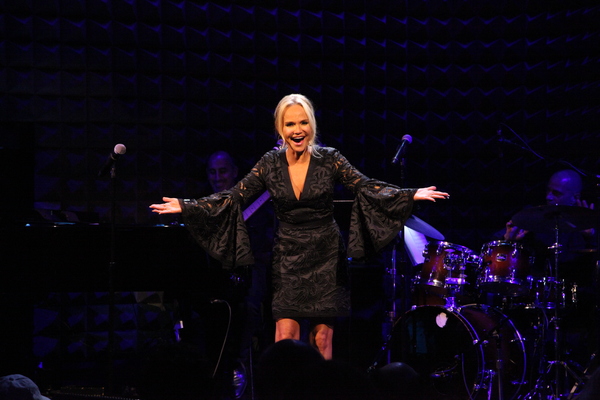 Kristin Chenoweth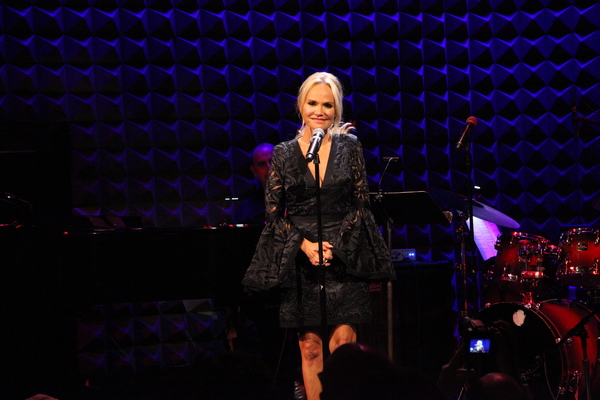 Kristin Chenoweth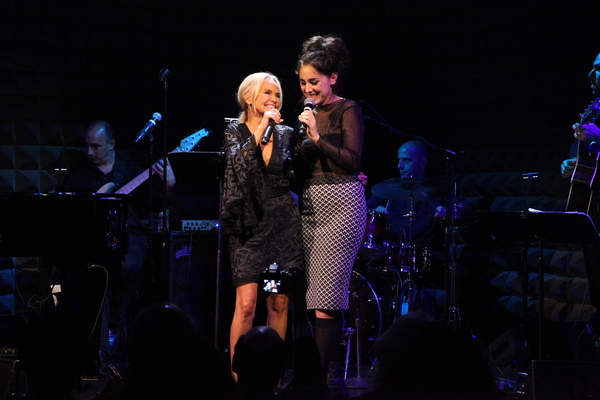 Kristin Chenoweth and Samia Finnerty

Michael Orland

Samia Finnerty

Susie Mosher

William Lauch

Bob the Drag Queen

Christina Bianco, Kathy Najimy and AmanAda Green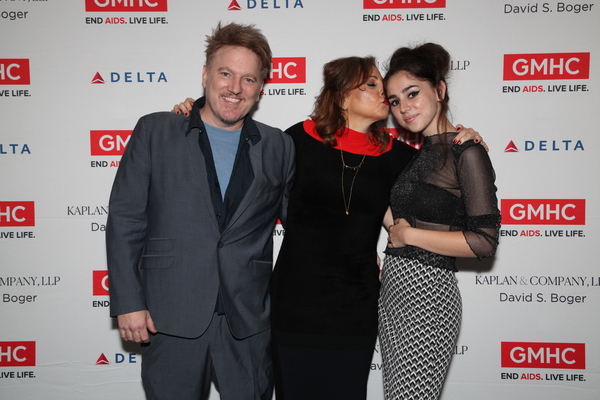 Dan Finnerty, Kathy Najimy and Samia Finnerty

David Burtka, Christina Bianco, Bob the Drag Queen, Amanda Green and Kathy Najimy

Kathy Najimy

Kathy Najimy and Mary Louise Parker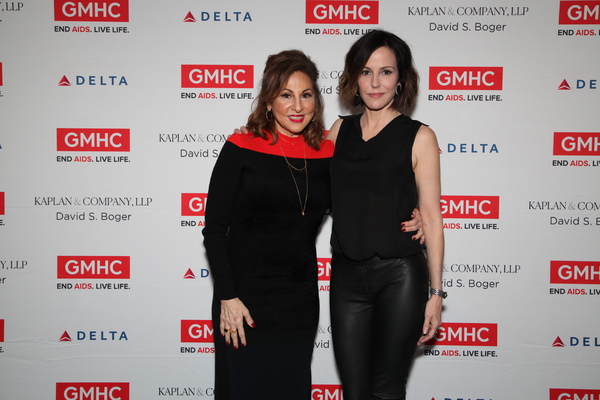 Kathy Najimy and Mary Louise Parker

William Lauch, Kathy Najimy and Kelsey Louie

GMHC Howard Ashman Cabaret Group

GMHC Howard Ashman Cabaret Group