Photo Flash: Inside the Leonard Bernstein Centennial Celebration at Tanglewood
On Saturday, August 25, the 100th anniversary of Leonard Bernstein's birth, Tanglewood pulled out all the stops for The Bernstein Centennial Celebration at Tanglewood concert commemorating the legacy of a man who was one of its most remarkable alumni and one of its most important faculty members and significant champions for half a century.
Bernstein's close relationship with the Boston Symphony Orchestra, from the time he became a protégé of legendary BSO conductor and Tanglewood founder Serge Koussevitzky as a member of the first Tanglewood Music Center Class in 1940, until the final concerts he ever conducted with the BSO and the Tanglewood Music Center Orchestra at Tanglewood in 1990. For a detailed history of Bernstein's relationship with the BSO and Tanglewood, click here.
For this landmark gala concert, the BSO were joined by members of the New York Philharmonic, Vienna Philharmonic Orchestra, Israel Philharmonic Orchestra, Tanglewood Music Center Orchestra, Pacific Music Festival, and Schleswig-Holstein Music Festival-all ensembles that were important to Bernstein and his career.
The orchestra was conducted by five prominent conductors from the BSO family and Bernstein extended family tree: BSO Music Director Andris Nelsons, Boston Pops Conductor Keith Lockhart, Boston Pops Laureate Conductor John Williams, San Francisco Symphony Music Director and one of Bernstein's close associates and friends Michael Tilson Thomas, and National Symphony Orchestra Conductor Laureate Christoph Eschenbach, who won the Leonard Bernstein Award from the Pacific Music Festival, where he was co-artistic director from 1992 to 1998 with Tilson Thomas.
Check out photos below!
Photo Credit: Hillary Scott, Chris Lee, Michael Blanchard

Andris Nelson and the Boston Symphony Orchestra
Photo Credit: Hilary Scott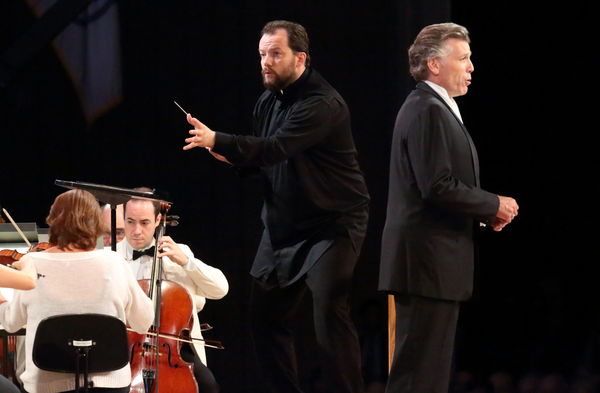 Andris Nelson and the Boston Symphony Orchestra
Photo Credit: Hilary Scott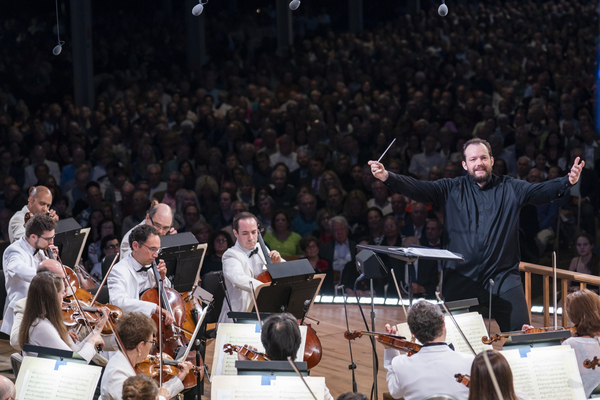 Andris Nelson and the Boston Symphony Orchestra
Photo Credit: Chris Lee

Boston Symphony Orchestra
Photo Credit: Chris Lee

Christophe Eschenbach leads Kian Soltani and the BSO
Photo Credit: Hilary Scott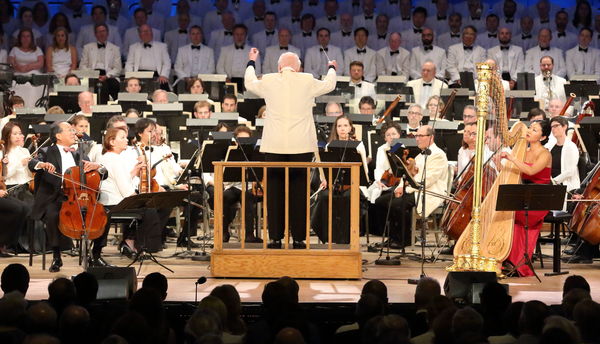 John Williams leads Yo-Yo Ma and Jessica Zhou
Photo Credit: Hilary Scott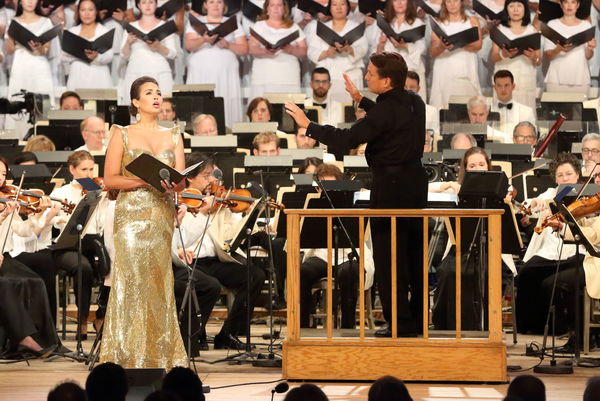 Keith Lockhart leads Nadine Sierra and the BSO
Photo Credit: Hilary Scott

Boston Symphony Orchestra
Photo Credit: Chris Lee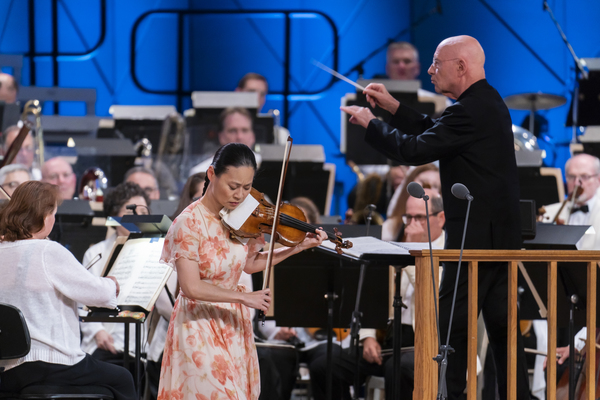 Christoph Eschenbach conducts the Boston Symphony Orchestra with Midori as soloist
Photo Credit: Chris Lee

Nadine Sierra, Keith Lockhart, and the BSO
Photo Credit: Hilary Scott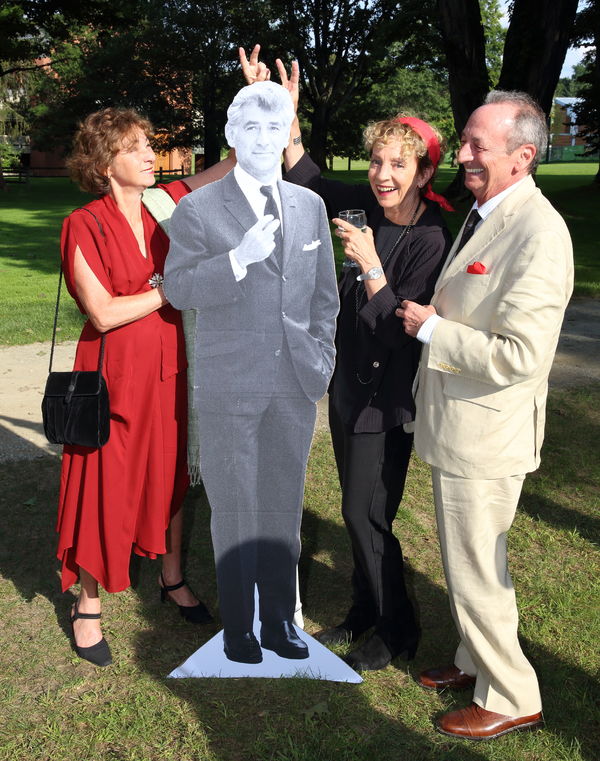 Nina Bernstein Simmons, Jamie Bernstein, and Alexander Bernstein
Photo Credit: Hilary Scott

Boston Symphony Orchestra
Photo Credit: Hilary Scott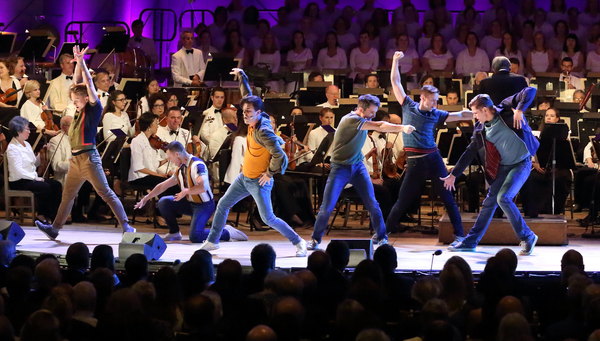 The Jets
Photo Credit: Hilary Scott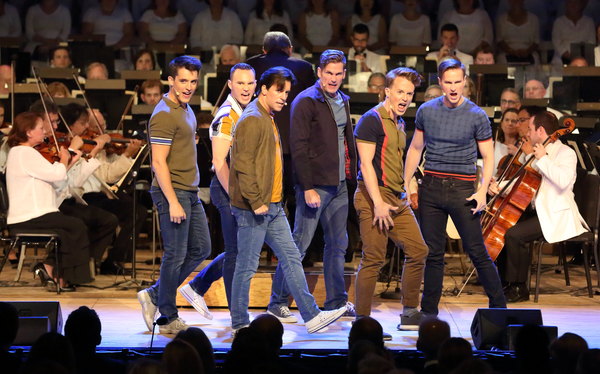 The Jets
Photo Credit: Hilary Scott

Boston Symphony Orchestra
Photo Credit: Chris Lee

Andris Nelsons, John Williams, Steven Spielberg, Bradley Cooper
Photo Credit: Michael Blanchard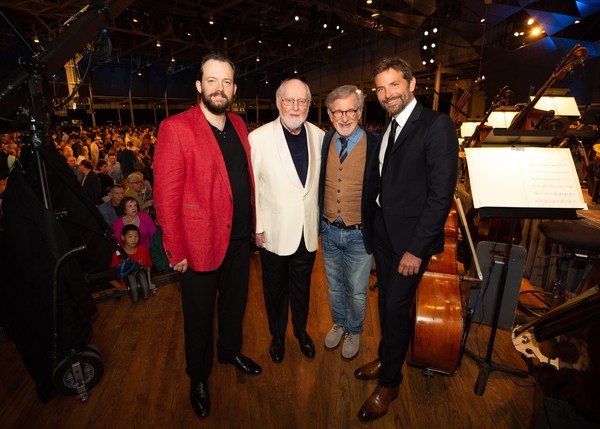 Andris Nelsons, John Williams, Steven Spielberg, Bradley Cooper
Photo Credit: Michael Blanchard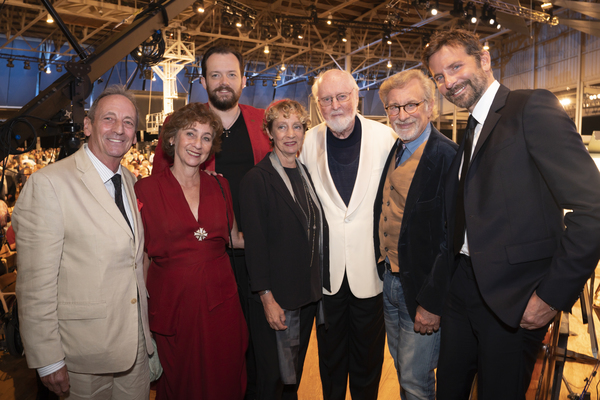 Alexander Bernstein, Nina Bernstein Simmons, Andris Nelsons, Jamie Bernstein, John Williams, Steven Spielberg, Bradley Cooper
Photo Credit: Chris Lee

Alexander Bernstein, Nina Bernstein Simmons, Andris Nelsons, Jamie Bernstein, John Williams, Steven Spielberg, Bradley Cooper
Photo Credit: Michael Blanchard

Keith Lockhart, Alexander Bernstein, Nina Bernstein Simmons, Andris Nelsons, Jamie Bernstein, John Williams, Steven Spielberg, Bradley Cooper, Mark Volpe
Photo Credit: Chris Lee

Keith Lockhart, Alexander Bernstein, Nina Bernstein Simmons, Andris Nelsons, Jamie Bernstein, John Williams, Steven Spielberg, Bradley Cooper, Mark Volpe
Photo Credit: Michael Blanchard