Photos: Damon Kirsche, Lee Roy Reams, Vivian Reed, Karen Ziemba and More in Fred Barton's 'AMERICAN SHOWSTOPPERS'
Last Friday, October 9, noted orchestrator and conductor Fred Barton presented the music of Broadway and the American Songbook to the Schimmel Center at Pace University, in AMERICAN SHOWSTOPPERS: AN EVENING OF JOHNNY MERCER. In his seventh concert at Pace, Fred Barton brings the power of Mercer's music and lyrics front and center, with a 14-piece orchestra and a cast of 16 Broadway singers and dancers, with direction and choreography by Scott Thompson. The cast was headlined by Damon Kirsche, Tony nominee Lee Roy Reams, two time Tony nominee Vivian Reed, Nick Spangler, Tony Nominee Lauren Worsham, and Tony Award winner Karen Ziemba. The cast also featured Jesse Luttrell, Sean McGibbon and Molly Pope. Scroll down for photos from the concert!
The concert featured the top Johnny Mercer hit songs drawn from his volume of work, a 1,500-song output which includes no fewer than 18 Oscar-nominated songs. Mercer was the first ever to win four Oscars for Best Song. While he wrote both music and lyrics for some songs, he famously collaborated as a lyricist with a who's-who of the greatest American composers, including Hoagy Carmichael, Harold Arlen, Jerome Kern, Duke Ellington, Henry Mancini, Harry Warren, and Jimmy Van Heusen. He wrote prolifically for Hollywood movies, the Hit Parade, and the Broadway stage, and a staggering number of Mercer's songs remain among the best-known and best-loved standards and show songs ever written.
Led by
Fred Barton
and His Orchestra, the cast of Broadway singers and dancers presented a whirlwind tour of the
Johnny Mercer
catalogue, from his earliest hits ("Jeepers Creepers") to his classic movie songs ("Blues In The Night," "One For My Baby," "Something's Gotta Give") to his hit pop tunes ("And The Angels Sing," "Goody Goody," "I Wanna Be Around"), to his Broadway hits ("If I Had My Druthers," "Past My Prime," "Top Banana"). Featured were Mercer's songs from Seven Brides for Seven Brothers, consistently voted as one of the top film musicals of all time.
Mercer wrote during the height of the big band era as it emerged from the 1930's, into the 1940's and 1950's, so AMERICAN SHOWSTOPPERS: AN EVENING OF JOHNNY MERCER was the first time in many decades that Johnny Mercer's songs have been presented as they were meant to be heard: with the jaunty, shattering big band sounds of their day, delivered with precision and simplicity by a Broadway cast steeped in the lore of the era.
Photo Credit: Kevin Yatarola

Karen Ziemba and the dancers: 'Something's Gotta Give'

Molly Pope: 'And The Angels Sing'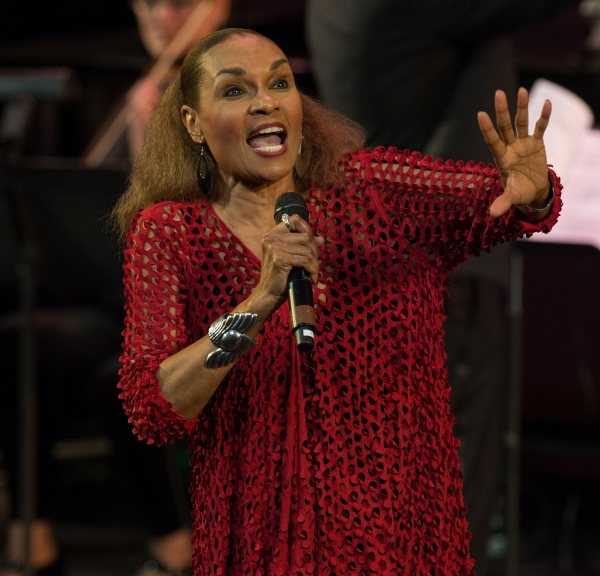 Vivian Reed: 'It's A Woman's Prerogative'


Fred Barton and His Orchestra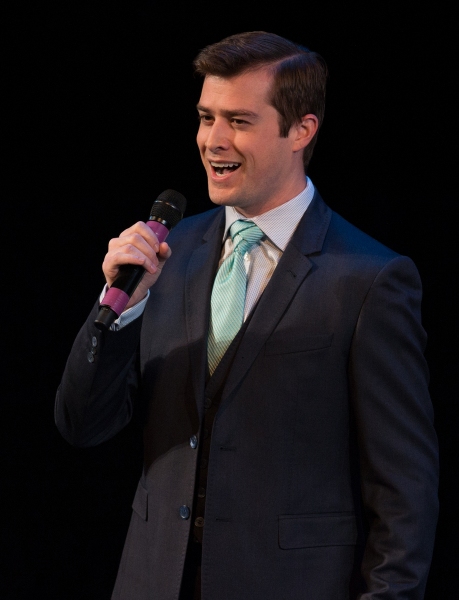 Nick Spangler: 'Laura'

Vivian Reed and Karen Ziemba: 'Getting A Man'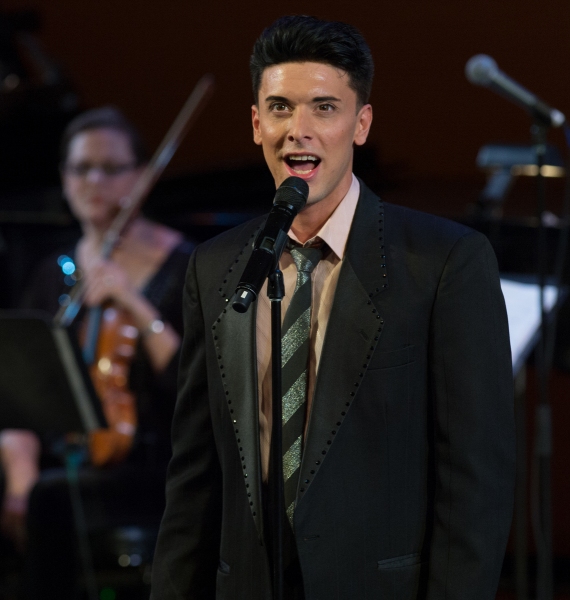 Jesse Luttrell: 'When October Goes'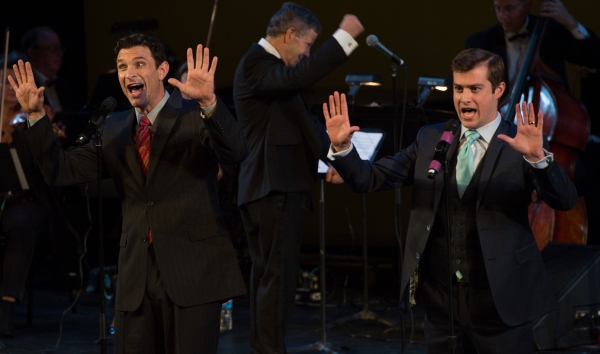 Damon Kirsche and Nick Spangler: 'The Men Who Run The Country'

Sean McGibbon: 'I Wanna Be A Dancin' Man'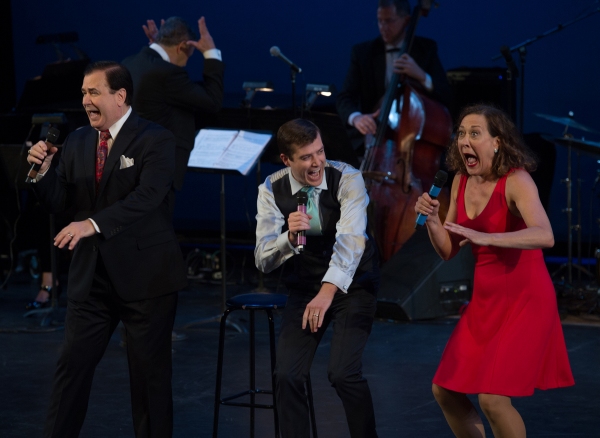 Lee Roy Reams, Nick Spangler, Karen Ziemba: 'Top Banana'

Sean McGibbon and dancers: 'Hooray For Hollywood'

Nick Spangler, Molly Pope, Sean McGibbon, Damon Kirsche, Jesse Luttrell and dancers: 'Hooray For Hollywood'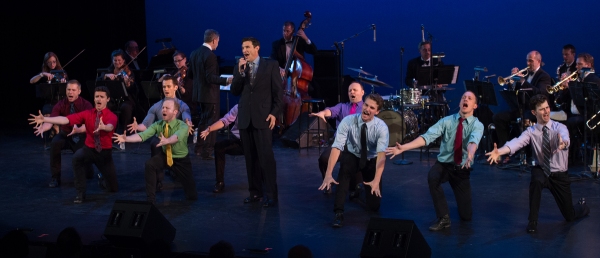 Damon Kirsche and dancers: 'Sobbin' Women'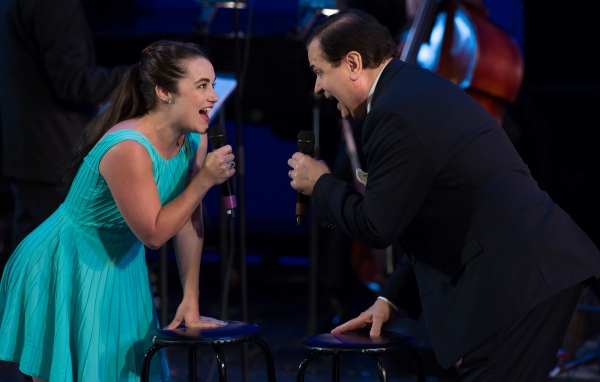 Lauren Worsham and Lee Roy Reams: 'Past My Prime'

Molly Pope: 'I Remember You'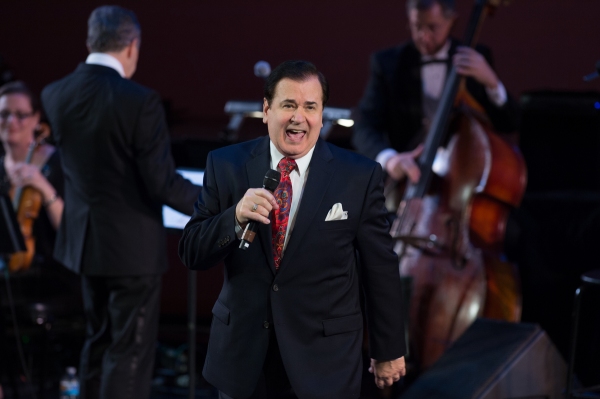 Lee Roy Reams: 'Goody Goody'

Jesse Luttrell and dancers: 'On The Atchison, Topeka and the Santa Fe'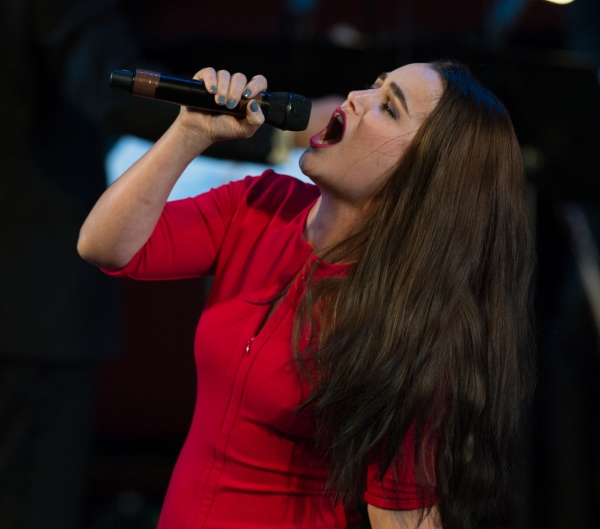 Lauren Worsham: 'I Wanna Be Around'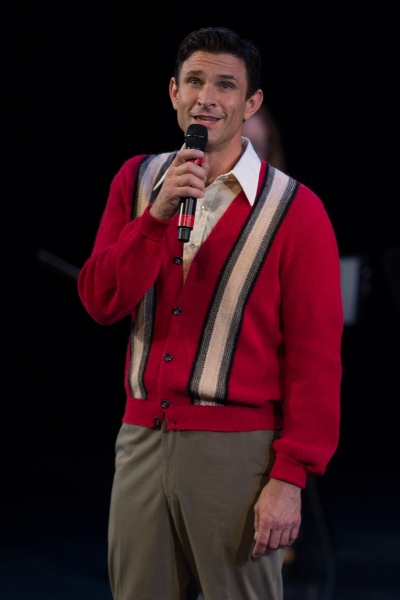 Damon Kirsche: 'Dream'

Bryan Connor and Rachelle Thurow: 'Dream'

Fred Barton

Karen Ziemba: 'Fools Rush In'

Vivian Reed and dancers: 'Blues In The Night'


The entire company: 'Moon River'