Photo Flash: Blake Lively Hosts Shutterfly Baby2Baby Mother's Day Celebration in New York City
On Thursday, May 9th, Shutterfly hosted the fifth annual Baby2Baby Mother's Day Celebration at The Wing Dumbo marking Baby2Baby's first event in New York. Baby2Baby supporter Blake Lively was in attendance to host the festivities and Shutterfly announced a $350K donation to Baby2Baby for 2018. Shutterfly has supported Baby2Baby since 2014, donating over $1.5M and helping Baby2Baby distribute over 39 million items making a positive impact on hundreds of thousands of low-income children across the country.
This Mother's Day playdate supported moms and kids that Baby2Baby supports in New York. Over 30 mothers and their children from low-income families were guests at today's event, enjoying various activities like arts and crafts and manicure stations in celebration of the holiday.Blake danced with the kids, helped them with their crafts, and even brought along her children to join in on the fun!
At the end of the day, each mother and child received personalized Shutterfly bags that included thoughtful gifts, in addition to basic necessities provided by Baby2Baby.
Photo Credit: Michael Simon/Star Tracks


Blake Lively hosts the Baby2Baby Mother's Day Celebration Presented by Shutterfly at The Wing Dumbo on May 9th, 2018 in Brooklyn, New York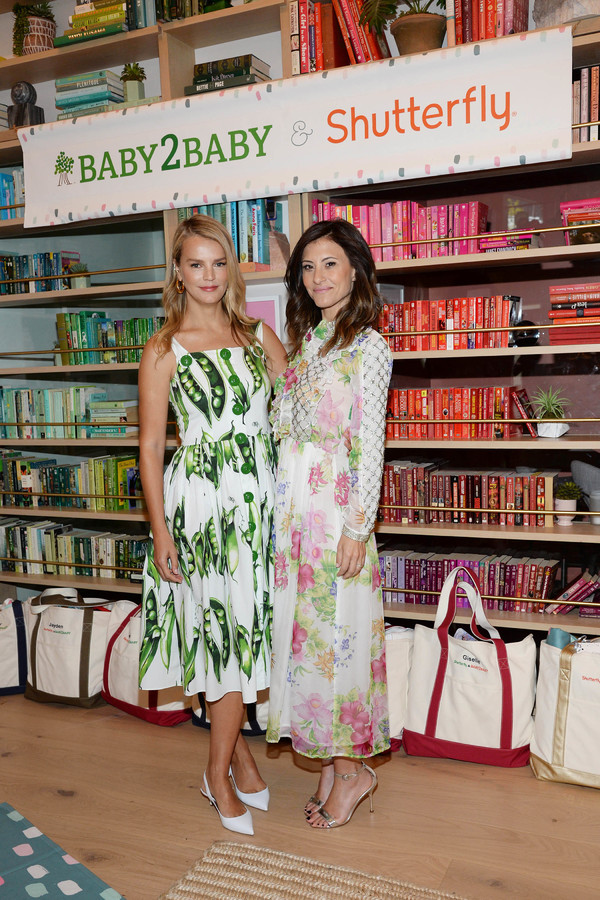 Blake Lively hosts the Baby2Baby Mother's Day Celebration Presented by Shutterfly at The Wing Dumbo on May 9th, 2018 in Brooklyn, New York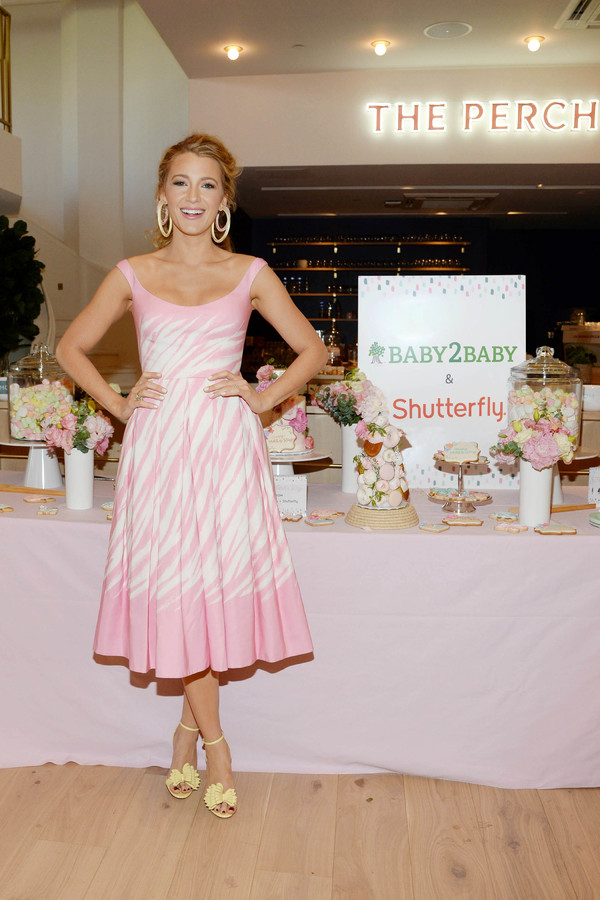 Blake Lively hosts the Baby2Baby Mother's Day Celebration Presented by Shutterfly at The Wing Dumbo on May 9th, 2018 in Brooklyn, New York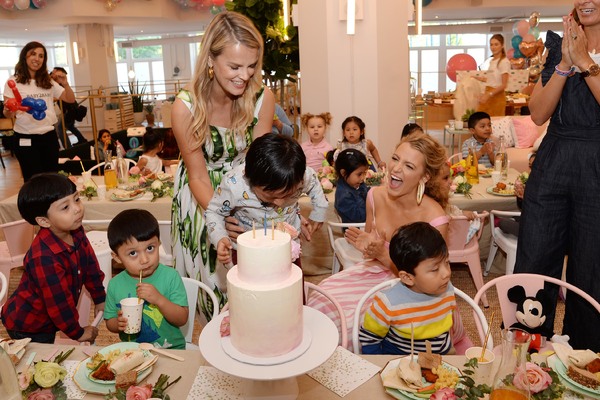 Blake Lively hosts the Baby2Baby Mother's Day Celebration Presented by Shutterfly at The Wing Dumbo on May 9th, 2018 in Brooklyn, New York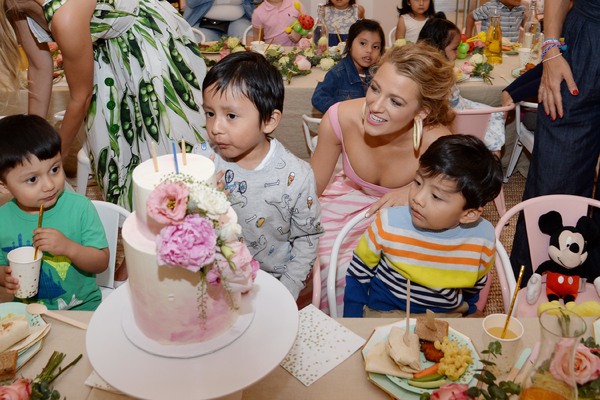 Blake Lively hosts the Baby2Baby Mother's Day Celebration Presented by Shutterfly at The Wing Dumbo on May 9th, 2018 in Brooklyn, New York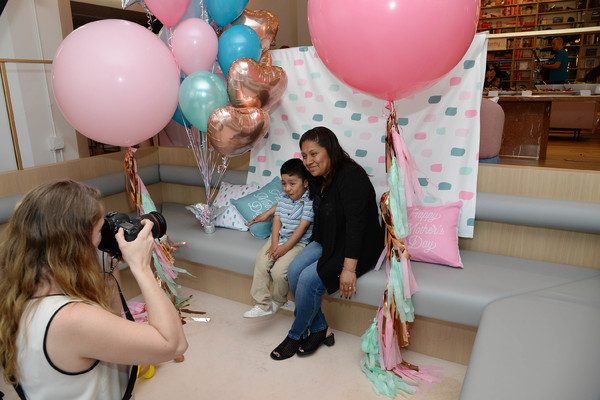 Blake Lively hosts the Baby2Baby Mother's Day Celebration Presented by Shutterfly at The Wing Dumbo on May 9th, 2018 in Brooklyn, New York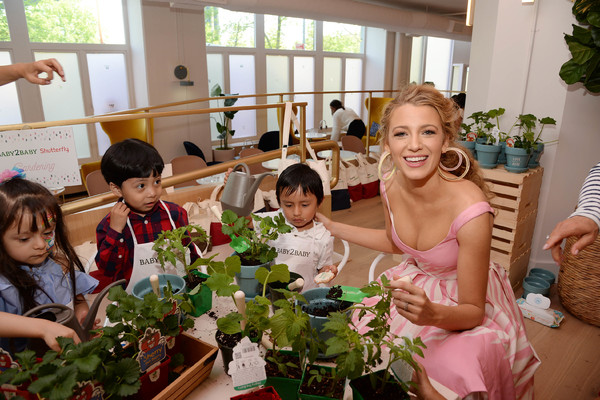 Blake Lively hosts the Baby2Baby Mother's Day Celebration Presented by Shutterfly at The Wing Dumbo on May 9th, 2018 in Brooklyn, New York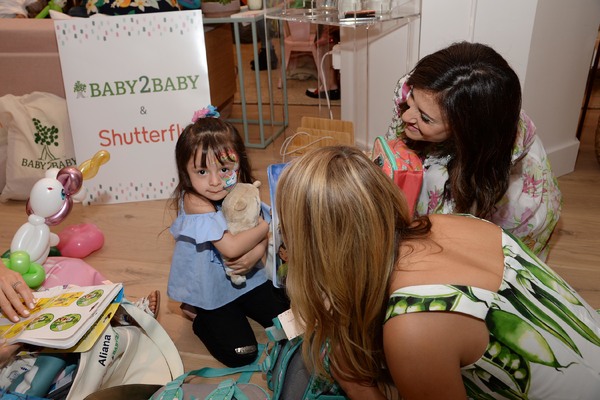 Blake Lively hosts the Baby2Baby Mother's Day Celebration Presented by Shutterfly at The Wing Dumbo on May 9th, 2018 in Brooklyn, New York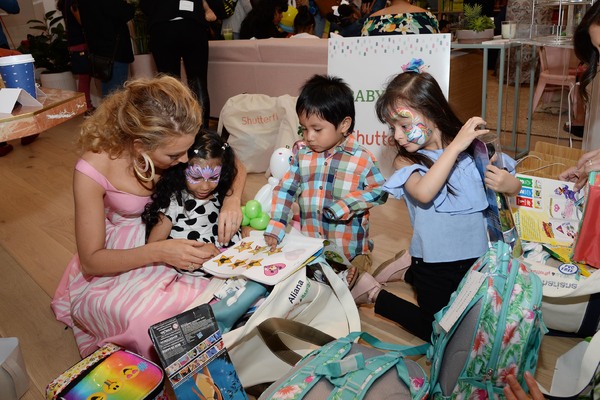 Blake Lively hosts the Baby2Baby Mother's Day Celebration Presented by Shutterfly at The Wing Dumbo on May 9th, 2018 in Brooklyn, New York

Blake Lively hosts the Baby2Baby Mother's Day Celebration Presented by Shutterfly at The Wing Dumbo on May 9th, 2018 in Brooklyn, New York
Related Articles
More Hot Stories For You
Confirmed: Billy Porter Will Play the Fairy Godmother in Upcoming CINDERELLA Film
BroadwayWorld recently reported on a rumor that Billy Porter would be joining the cast of the upcoming Cinderella film from Sony, starring Camila Cabe... (read more)

DVR Alert: Lin-Manuel Miranda Will Appear on Tonight's SATURDAY NIGHT LIVE
This just in! Lin-Manuel Miranda will appear on tonight's episode of Saturday Night Live!... (read more)

HAMILTON's Miguel Cervantes and Family Mourn Passing of Three Year-Old Daughter, Adelaide
BroadwayWorld is saddened to report that Miguel Cervantes, who plays Alexander Hamilton in Chicago's Hamilton, and his wife, Kelly,  have confirmed th... (read more)

Ben Platt Reveals Further Details About Upcoming MERRILY WE ROLL ALONG Film
Further details have been revealed for the upcoming Merrily We Roll Along film, starring Ben Platt and Beanie Feldstein.... (read more)

Photo Flash: First Look at Renee Fleming, Dove Cameron, Brian Stokes Mitchell, and More in THE LIGHT IN THE PIAZZA
L.A. Opera presents The Light in the Piazza! Get a first look at the production in the photos!... (read more)

Disney+ Announces Featured Content, Including MARY POPPINS, THE LITTLE MERMAID & More!
Today, The Walt Disney Company announced its full slate of movies and television series that will be featured on its new streaming service, Disney+.... (read more)