Photo Flash: BUTOH MEDEA Adds Second Show at United Solo
East meets west in BUTOH MEDEA, the Japanese dance of Butoh and an adapted text, bring new dimension and breathe to the story classic of Medea, as part of the 2014 United Solo Theatre Festival at Theatre Row -- The Studio Theatre, Friday, November 21st at 6pm (original show slot, October 30th at 7:30pm was sold out.) Scroll down for a look at the show!
Using the Japanese dance of Butoh and an adapted text, Yokko tells the story of Medea. This fusion of Western drama and Eastern dance takes the audience into Medea''s spirit, seeing the world she is drawn into; where love, hate, despair and the struggle between her humanity and her inhumanity take hold.
Writer & Adapter: Sean Michael Welch. Director: Brian Rhinehart* **. Co-Choreographer: Jordan Rosin. Costume Design: Deepsikha Chatterjee. Lighting Design: Derek Van Heel. Assistant Director/Stage Manager: Cihangir Duman.
Brian Rhinehart (Director) is an actor, director, professor and Fulbright scholar. An expert in devised theatre and collaborative playmaking, he has worked as a freelance theatre director in Florida and New York for the last seventeen years. He holds an M.F.A. in Directing from The Actors Studio Drama School, and a Ph.D. in English from the University of Florida. He is a Member of AEA and SDC.
Sean Michael Welch (Writer & Adapter) was awarded the 1999 Kennedy Center / American College Theatre Festival John Cauble Short Play Award for Earl the Vampire, and won the 2000 KC/ACTF Region III Ten-Minute Play Competition for Charleston's Finger. His first novel Good Show, Pear Danube! is now available in paperback and for Kindle
Yokko (Performer & Choreographer) is an actress & a movement artist from Japan. She debuted in United Solo at Theatre Row in 2013 with her first solo show, BALDY, which had also been featured at FringeNYC (2012), Hollywood Fringe (2013), and Center For Remembering & Sharing (2014). She has worked for The Ume Group since 2011, appearing in Butoh Electra (Irondale Center & FringeNYC 2011), Facet (Hollywood Fringe, WAVE RISING SERIES), and Isis Variations (Fringe NYC 2014). Other theatre credits include: Lady in Red converses with Diablo (Art @ Renaissance) The Woolgatherer, (ASDS Repertory Season), and Odyssey (The Wings Theatre). She studied Theatre Arts (University of Oregon), B.A in Theatre (UAlbany), MFA in Acting (Actors Studio). www.yokko-online.com.
Tickets, with a price of $19.25 (including a $1.25 theatre restoration charge) are available at the Theatre Row Box Office and online through Telecharge at www.telecharge.com or call Telecharge at 212-239-6200. 2014 United Solo, the world''s largest solo theatre festival will present a selection of local and international productions including storytelling, puppetry, dance, multimedia, improv, stand-up, magic, musical, and drama.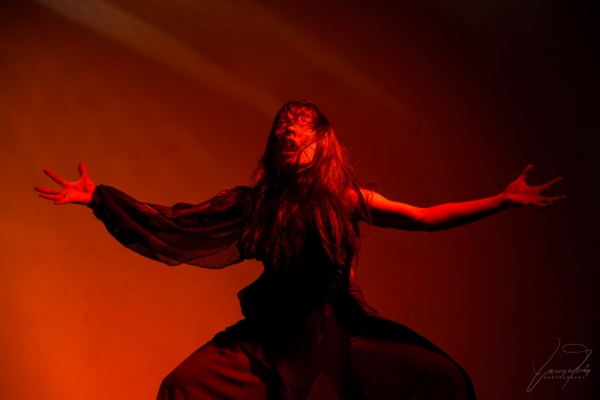 Yokko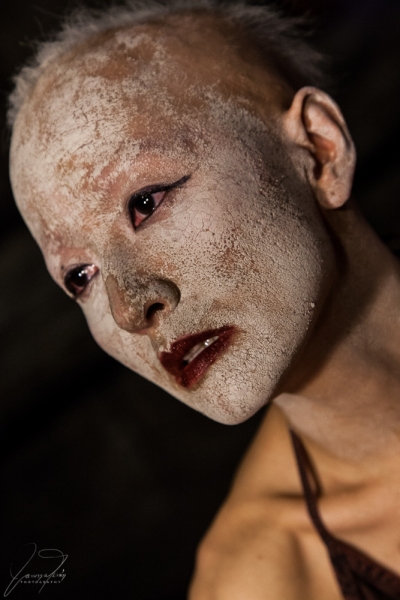 Yokko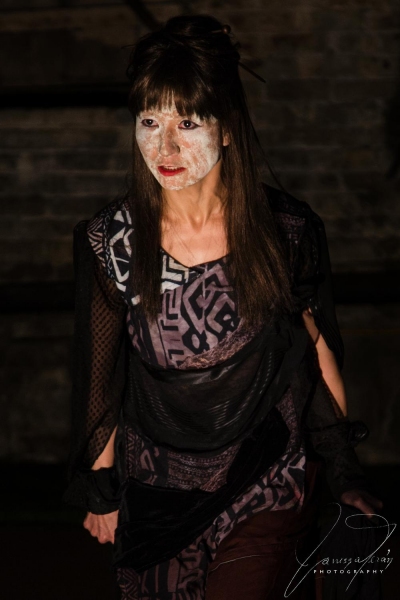 Yokko