Megan Hilty's Sister and Family Tragically Die in Washington Plane Crash
Ten people died in a plane crash outside of Seattle.
BroadwayWorld is saddened to report of the tragic passing of multiple members Megan Hilty's family - her sister, Lauren, and her unborn child, Luca, brother-in-law, Ross Mickel, and nephew, Remy Mickel - who died in a plane crash over the weekend.
The float plane, which was carrying ten people in total, crashed near Washington's Whidbey Island on September 4.
Seattle's KING 5 shared the follwing statement from the family:
"We are deeply saddened and beyond devastated at the loss of our beloved Ross Mickel, Lauren Hilty, Remy and their unborn baby boy, Luca. Our collective grief is unimaginable. They were a bright and shining light in the lives of everyone who knew them. Although their time with us was too short, we will carry their legacy forward. We want to thank all the first responders, emergency service agencies of Whidbey Island, Island County, the United States Coast Guard (USCG), Naval Air Station Whidbey Island (NASWI), and the private citizens who participated in the search and rescue efforts following the crash. The enormous outpouring and support we have received from our friends, family, and the public has been overwhelming. Our hearts go out to the families and friends of those who also lost loved ones on-board. At this difficult time, we are requesting that our privacy be respected as we grieve the loss of our family members."

Related Stories
From This Author - Team BWW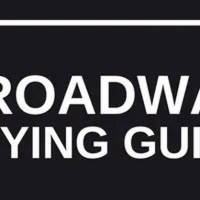 Broadway Buying Guide: December 5, 2022

December 5, 2022

Looking for the best deals on Broadway shows? Welcome to our new weekly guide to the most popular shows listed on BroadwayWorld. Check out which shows are selling this week, December 5, 2022.
---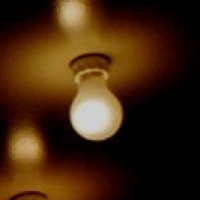 Play BroadwayWorld's Daily Word Game - 12/5/2022

December 5, 2022

Today's BroadwayWorld Daily Word Game is now live - can you guess today's word or phrase? The solution can be any theatre related word or phrase - a show title, performer, recognizable lyrical phrase, and more.
---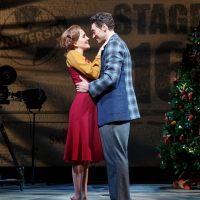 Check Out These Must-Watch Holiday Titles on BroadwayHD

December 1, 2022

It's time to get into the holiday spirit! From the awe-inspiring magic of The Nutcracker to the rollicking antics of A Christmas Carol Goes Wrong, BroadwayHD has a holiday title for everyone to enjoy.
---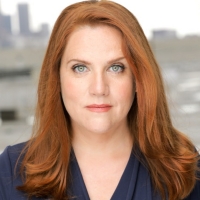 Interview: Donna Lynne Champlin Gets Ready to Take on a Holiday Classic

November 30, 2022

Theater fans will have a chance to see Donna Lynne Champlin sink her teeth into a real role onstage once again for one-night-only: On December 12 she will take to the stage at The Sheen Center, starring as George Bailey in a performance of IT'S A WONDERFUL LIFE to benefit The Transport Group.
---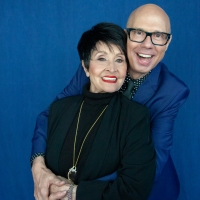 Tony Award-Winning Broadway Legend Chita Rivera and BroadwayWorld's Richard Ridge Set to Host BWW 20th Anniversary Celebration Event

November 30, 2022

BroadwayWorld's 20th Anniversary Concert will take place on Sunday, May 21, 2023 at the iconic Sony Hall (235 W 46th St., NY, NY), in the heart of Broadway's theatre district. The evening will be hosted by Tony Award-Winning Broadway legend Chita Rivera, along with her longtime friend, BroadwayWorld's own Richard Ridge.
---