Lin-Manuel Miranda Reveals TICK, TICK...BOOM! Easter Egg That Fans Missed
Miranda directed the critically-acclaimed film adaption of Jonathan Larson's tick, tick...BOOM!, now streaming on Netflix.
In a new Instagram post, tick, tick...BOOM! director Lin-Manuel Miranda has revealed the only Easter Egg in the film that fans missed.
On the rooftop of Jonathan Larson's apartment, a brick wall with "RENT" graffiti'd on it can be seen in the distance.
"The only #TickTickBoom Easter Egg everybody missed-we Graffiti'd RENT on Jonathan's horizon. Mainly because [Alexandra Shipp] is so stunning, you're not looking anywhere else but at her wonderful performance. But there's Rent, still on the horizon..."
The film featured a number of other Easter Eggs and special cameos. Check out every Broadway cameo featured in tick, tick...BOOM! here.
tick, tick... BOOM! is an autobiographical musical by Jonathan Larson, who revolutionized theater as the creator of Rent. The film was Lin-Manuel Miranda's directorial debut.
The film also stars Academy Award nominee & Tony Award winner Andrew Garfield, Tony Award nominee Robin de Jesús, Tony Award nominee Joshua Henry, MJ Rodriguez, Emmy Award winner Bradley Whitford, The Roots' Tariq Trotter, with Emmy and Tony Award winner Judith Light, and Vanessa Hudgens.
Andrew Garfield plays Jon, a young theater composer who's waiting tables at a New York City diner in 1990 while writing what he hopes will be the next great American musical. Days before he's due to showcase his work in a make-or-break performance, Jon is feeling the pressure from everywhere.
Catch the East Egg yourself by watching Alexandra Shipp and Vanessa Hudgens sing "Come to Your Senses" here:

Related Stories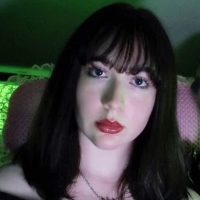 Elita Announces Upcoming Album 'Dysania'

November 30, 2022

The band features Elita on vocals, Tim Rypien onguitar/keyboard, and John Eddy on guitar/slide. They've achieved 30M+ streams early on in their career with their hypnotizing, often dark tunes. Front woman Elita's airy, angelic vocals contrast brilliantly with the sinister lyrics, creating a spine-tingling feeling for the listener.
---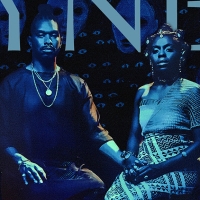 RANDOM ACTS OF FLYNESS: THE PARABLE OF THE PIRATE AND THE KING to Premiere on HBO Max in December

November 30, 2022

Artist, musician, and filmmaker Terence Nance returns for a long-awaited second season of the acclaimed series RANDOM ACTS OF FLYNESS. Exploring the metaphysics of Black life through avant-garde storytelling, the second season follows Terence (Terence Nance) and Najja (Alicia Pilgrim). Watch the new video trailer now!
---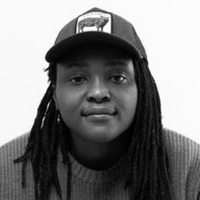 Joy Oladokun Contributes New Song 'Power' to LOUDMOUTH End Credits

November 30, 2022

The song notably serves as the end credits theme for the documentary LOUDMOUTH about the life and battles of Reverend Al Sharpton. The film opens in theaters nationwide on December 9 and premieres on Amazon and Apple TV January 13, 2023. It was directed by Josh Alexander and executive produced by EGOT® winner John Legend.
---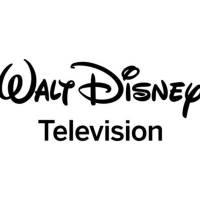 INTERCATS Comedy Series in Development at Disney

November 30, 2022

'Intercats,' an animated sitcom set in a cat workplace, is in development at Disney Branded Television with multiple Emmy Award-winning Baobab Studios and screenwriter Pamela Ribon (recipient of the Cristal Award at the 2022 Annecy International Animation Film Festival and writer of two of Disney's 'Ralph Breaks the Internet' and 'Moana').
---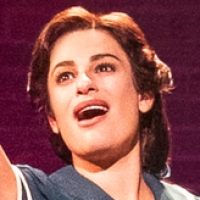 Lea Michele to Perform 'I'm the Greatest Star' From FUNNY GIRL on LATE NIGHT WITH SETH MEYERS Next Week

November 30, 2022

Lea Michele will perform 'I'm the Greatest Star' from Funny Girl on Late Night With Seth Meyers. Michele recently opened the Macy's Thanksgiving Day Parade with a performance of 'Don't Rain On My Parade.' She also performed 'People' on the Tonight Show With Jimmy Fallon and 'Don't Rain On My Parade' on Good Morning America.
---