Kerry Butler, Stephanie D'Abruzzo and More Lead Staged Industry Reading Of SEEING RED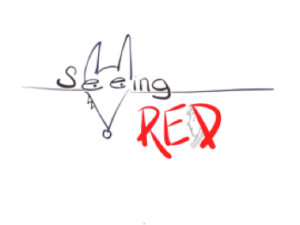 Tony Award nominees Kerry Butler (Disaster!, Xanadu, the upcoming Mean Girls), Charl Brown (Motown), John Ellison Conlee (The Full Monty, Murder Ballad), and Stephanie D'Abruzzo (Avenue Q, I Love You Because) will head a special reading presentation of the new musical Seeing Red, by Emmy Award winner Joey Mazzarino and award-winning composer Aron Accurso on Thursday, January 25 in New York City at 11am and 3pm.
Seeing Red takes a look at immigration through a fairy tale lens. In fact, it's about all the things that divide us as humans-Religion, borders, race. It's the story of Little Red Riding Hood, now a grown woman who still spends her days delivering baskets full of goodies through her company Red Ex. She wishes she could change her fate but in Everafteropolis, once your story is written, it's written. When Red meets the Man From Nantucket, her life is suddenly turned upside down. He convinces her to smuggle Limerick characters (nameless people from faraway places) over Humpty Dumpty's wall and into her Fairy Tale Utopia. But human trafficking ain't easy and she's going to have to face off against the Big Bad Wolf, the citizens of Everafteropolis and the Great God Grimm himself to save the day. Seeing Red takes all of the tropes of children's theater and spins them on their head to tell a very grown-up story. It's got romance! It's got murder! It's got hand-puppets!
Butler, Brown, Conlee, and D'Abruzzo will be joined by Jennifer Barnhart (Sesame Street, Avenue Q), Haven Burton (Violet, Kinky Boots, Shrek), Tyler Bunch (The Muppets, Julie's Greenroom, Bear in the Big Blue House), Paul Castree (Disaster!, 9 to 5, Young Frankenstein), Katie McCreary, Deonté L. Warren (Aladdin), and Jacob ben Widmar (The Book of Mormon, White Christmas). Paul Staroba (War Paint, Gentleman's Guide...) serves as Musical Director along with C. Renee Alexander as the Stage Manager and Dailey-Monda Management as the General Manager.
JOEY MAZZARINO is currently writing on the new Showtime project Kidding which stars Jim Carrey. Mazzarino has over 20 Emmy Awards in multiple categories for his work on Sesame Street (Outstanding Performer in a Children's Series, Outstanding Writing, Outstanding Direction and Outstanding Original Song - Power of Yet). He directed all 13 episodes of Julie Andrews Netflix series Julie's Greenroom where he also served as a writer and producer.
Aron Accurso Composer: The Dogs of Pripyat (Jerry Bock Award, NAMT, Goodspeed Festival, Weston New Musical Award), Co-composer/Co-book for We Have Apples (featured in the Washington Post, received a showcase produced by Theatre Now NY), Composer/Co-lyrics Strega Nona (National Tour). Training: BMI Workshop (Harrington Award), Dramatist Guild Fellow, St. Olaf College. Music Director/Incidental Music for Up Here by Bobby Lopez and Kristen Anderson-Lopez (La Jolla), and Calvin Berger (George Street). Broadway: Aladdin, Sister Act, Nice Work..., The Little Mermaid, Billy Elliot.