Latest News on Tyler Bunch
Stage Credits
  [Off-Broadway]
Off-Broadway World Premiere, 2019
Performer
Tyler Bunch News
Give Kids The World Village's DIS Con 2022 to Feature 50+ Iconic Disney Personalities
by Chloe Rabinowitz - Mar 24, 2022
 An Aladdin 30th Anniversary Reunion will headline DIS Con 2022, a one-of-a-kind expo celebrating all facets of the wonderful world of Disney – from Disney, Marvel and Pixar animation to film, television, theme parks, music and memorabilia.
Norm Lewis, Heidi Blickenstaff, Joshua Henry, and More Set For Eugene O'Neill Theatre Center's Monte Cristo Award Gala
by Stephi Wild - Mar 24, 2022
The evening will feature performances and remarks by Norm Lewis, Heidi Blickenstaff, Joshua Henry, Tom Kitt, Stephanie D'Abruzzo, Tyler Bunch, Scott Richards, Paulette Haupt, Ellie Ellsworth and others.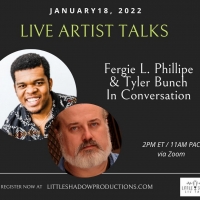 HAMILTON's Fergie L. Phillipe Joins SESAME STREET's Tyler Bunch In Conversation
by Stephi Wild - Jan 14, 2022
Broadway's 'Hamilton' actor and budding puppeteer, Fergie L. Phillipe, interviews one of his revered creative influences, 'Sesame Street's' own, Tyler Bunch ('The Muppets', 'Bear In The Big Blue House', 'The Tick'). The conversation will revolve around creating and establishing characters.
Eugene O'Neill Theater Center Announces Summer Season Featuring Beth Leavel, Telly Leung, Betty Buckley & More
by Chloe Rabinowitz - Jun 3, 2021
The Eugene O'Neill Theater Center has announced the 2021 summer season, which will be held in a hybrid format — both online and in-person. Support for artists, a welcoming environment for imaginative discovery and celebration, and the safety of our community are at the forefront of this #ONeillSummer.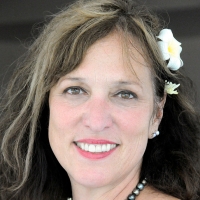 BWW Interview: NATIONAL PUPPETRY CONFERENCE's Pam Arcerio Pulling The Right Strings @ The O'Neill
by Gil Kaan - Jun 5, 2020
First up in the Eugene O'Neill Theater Center's newly revamped 2020 Summer Season - now online, the 30th NATIONAL PUPPETRY CONFERENCE (PUP) running June 8 through June 12, 2020. PUP, with an already sold-out main CONFERENCE, is offering the public a series of five master classes, as well as, two free open mic puppet sessions. I managed to pull the right strings to pose a few questions to PUP's Artistic Director Pam Arcerio.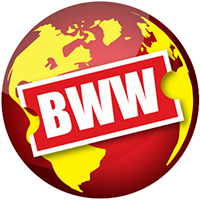 The Eugene O'Neill Theater Center Announces 2020 Summer Season
by A.A. Cristi - Jun 1, 2020
The Eugene O'Neill Theater Center announced today the 2020 summer season which will be held entirely online due to the COVID-19 pandemic.
BWW Review: Great Frights and Amazing Sights in Robinson's ALL HALLOWS EVE
by Kristen Morale - Nov 6, 2019
Presented by Little Shadow Productions and Art Farm, and with music by Emmy Award-winning Paul Rudolph, ALL HALLOWS EVE is an immersive experience that compels its audience to adopt the belief of a child - to open up its collective mind and believe in something whose existence cannot be simply explained away like a magic trick. Although, this production is not just about suspension of belief; indeed, it is not meant for children at all.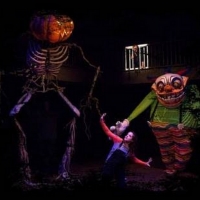 ALL HALLOWS EVE A Horror Musical With Puppets Begins Performances October 18
by A.A. Cristi - Aug 21, 2019
Martin P. Robinson Productions and Little Shadow Productions presents All Hallows Eve, a wild, horror musical journey across the grey veil on a Halloween night, testing a sister's and brother's love against the forces of true evil, with book, lyrics and puppet design by Martin P. Robinson (Little Shop of Horrors; a?oeSesame Streeta??) and music by Paul Rudolph (Emmy Award-winning composer, a?oeSesame Streeta??, a?oeGLANKa??).  
Kerry Butler, Stephanie D'Abruzzo and More Lead Staged Industry Reading Of SEEING RED
by Stephi Wild - Jan 22, 2018
Tony Award nominees Kerry Butler (Disaster!, Xanadu, the upcoming Mean Girls), Charl Brown (Motown), John Ellison Conlee (The Full Monty, Murder Ballad), and Stephanie D'Abruzzo (Avenue Q, I Love You Because) will head a special reading presentation of the new musical Seeing Red, by Emmy Award winner Joey Mazzarino and award-winning composer Aron Accurso on Thursday, January 25 in New York City at 11am and 3pm. Seeing Red takes a look at immigration through a fairy tale lens. In fact, it's about all the things that divide us as humans Religion, borders, race. It's the story of Little Red Riding Hood, now a grown woman who still spends her days delivering baskets full of goodies through her company Red Ex. She wishes she could change her fate but in Everafteropolis, once your story is written, it's written. When Red meets the Man From Nantucket, her life is suddenly turned upside down. He convinces her to smuggle Limerick characters (nameless people from faraway places) over Humpty Dumpty's wall and into her Fairy Tale Utopia. But human trafficking ain't easy and she's going to have to face off against the Big Bad Wolf, the citizens of Everafteropolis and the Great God Grimm himself to save the day. Seeing Red takes all of the tropes of children's theater and spins them on their head to tell a very grown-up story. It's got romance! It's got murder! It's got hand-puppets! Butler, Brown, Conlee, and D'Abruzzo will be joined by Jennifer Barnhart (Sesame Street, Avenue Q), Haven Burton (Violet, Kinky Boots, Shrek), Tyler Bunch (The Muppets, Julie's Greenroom, Bear in the Big Blue House), Paul Castree (Disaster!, 9 to 5, Young Frankenstein), Katie McCreary, Deont L. Warren (Aladdin), and Jacob ben Widmar (The Book of Mormon, White Christmas). Paul Staroba (War Paint, Gentleman's Guide ) serves as Musical Director along with C. Renee Alexander as the Stage Manager and Dailey-Monda Management as the General Manager. JOEY MAZZARINO is currently writing on the new Showtime project Kidding which stars Jim Carrey. Mazzarino has over 20 Emmy Awards in multiple categories for his work on Sesame Street (Outstanding Performer in a Children's Series, Outstanding Writing, Outstanding Direction and Outstanding Original Song - Power of Yet). He directed all 13 episodes of Julie Andrews Netflix series Julie's Greenroom where he also served as a writer and producer. ARON ACCURSO Composer: The Dogs of Pripyat (Jerry Bock Award, NAMT, Goodspeed Festival, Weston New Musical Award), Co-composer/Co-book for We Have Apples (featured in the Washington Post, received a showcase produced by Theatre Now NY), Composer/Co-lyrics Strega Nona (National Tour). Training: BMI Workshop (Harrington Award), Dramatist Guild Fellow, St. Olaf College. Music Director/Incidental Music for Up Here by Bobby Lopez and Kristen Anderson-Lopez (La Jolla), and Calvin Berger (George Street). Broadway: Aladdin, Sister Act, Nice Work , The Little Mermaid, Billy Elliot.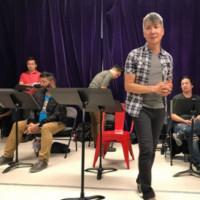 Photo Flash: Alan Muraoka Helms Jason Ma's GOLD MOUNTAIN; Concert At TimesCenter On October 21
by Julie Musbach - Oct 21, 2017
Prospect Theater Company launches its 2017-18 IGNITE Series tonight at 8pm, with a concert of GOLD MOUNTAIN, with book, music, and lyrics by 2017 ASCAP Foundation Cole Porter Award winner Jason Ma. This original musical spins an epic love story, set against the backdrop of the 1860s construction of The Central Pacific Railroad.
Tyler Bunch Videos
STAGE TUBE: Trailer for Sinking Ship's POWERHOUSE at New Ohio Theatre
by Stage Tube - Oct 29, 2014
Sinking Ship Productions presents the World Premiere of Powerhouse, a new devised play created by director Jon Levin, writer Josh Luxenberg and the Sinking Ship ensemble. Powerhouse runs from November 3 - 23, 2014 in a limited engagement at the New Ohio Theatre, located at 154 Christopher Street between Greenwich and Washington Streets in New York City. Previews begin November 3 for a November 6 opening. Check out a new traielr for the production below!