Just Can't Wait! Disney Reveals Release Date for Live-Action LION KING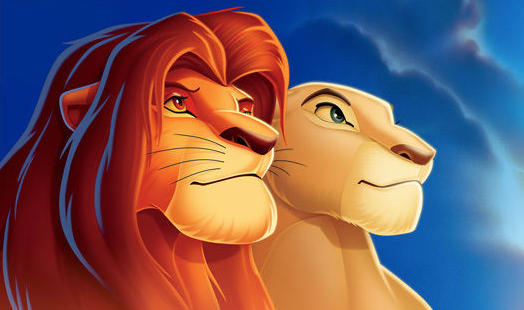 We just can't wait! Variety reports that Disney's previously announced live-action remake of THE LION KING (also in 3D) will hit theaters on June 19, 2019. (see below for additional release dates for upcoming Disney films.) James Earl Jones is expected to reprise his role of Mufasa in the film, while Donald Glover will lend his voice to Simba. According to reports, Beyonce is in talks to voice the character of Nala.
At last weekend's Tribeca Film Festival, helmer Jon Favreau, who will direct the studio's remake of the 1994 animated classic, spoke about the challenges of his latest project, sharing, "people grew up with it in an age of video where they watched it [THE LION KING] over and over again. So, I have to really examine all of those plot points. Also, the myths are very strong in it, so you're hitting something even deeper than the movie sometimes. What I'm trying to do is honor what was there ... There are certain expectations people have."
Released in theaters in 1994, THE LION KING was a global box office smash, grossing $968.8 million, including $422.8 million domestically. It received Academy Awards for the original song "Can You Feel the Love Tonight" (Elton John, Tim Rice) and original score (Hans Zimmer), as well as two Grammy Awards, with the soundtrack selling over 14 million copies.
In 1997, the stage production THE LION KING debuted on Broadway, earning six Tony Awards. The production continues to run and remains one of Broadway's biggest hits alongside several other productions running around the world, including London, Hamburg, Tokyo, Madrid, Mexico City, Shanghai, and North America. Translated into eight different languages, its 23 global productions have been seen by more than 85 million people across every continent except Antarctica.
Walt Disney Studios also announced release dates for the following films:
UNTITLED DISNEY FAIRY TALE (Live Action) previously dated on 7/28/17 moves to 8/3/18
RALPH BREAKS THE INTERNET: WRECK-IT RALPH 2 (3D) is final title of previous WRECK-IT RALPH SEQUEL - previously dated on 3/9/18 moves to 11/21/18
A WRINKLE IN TIME (3D) previously dated on 4/6/18 moves to 3/9/18
MAGIC CAMP is final title of previous UNTITLED DISNEY LIVE ACTION - previously dated on 8/3/18 now moves up to 4/6/18
GIGANTIC (3D) previously dated on 11/21/18 moves to 11/25/20
STAR WARS: EPISODE IX (3D) now dated on 5/24/19
UNTITLED INDIANA JONES previously dated on 7/19/19 moves to 7/10/20
THE LION KING (Live Action) (3D) now dated on 7/19/19
UNTITLED DISNEY LIVE ACTION now dated on 8/9/19
FROZEN 2 (3D) is the updated title of previous UNTITLED DISNEY ANIMATION - previously announced date of 11/27/19 is unchanged
UNTITLED DISNEY LIVE ACTION now dated on 4/3/20
UNTITLED MARVEL (3D) previously dated on 7/10/20 moves to 8/7/20
UNTITLED DISNEY ANIMATION (3D) previously dated on 11/25/20 moves to 11/24/21
UNTITLED DISNEY LIVE ACTION now dated on 3/12/21
UNTITLED PIXAR ANIMATION (3D) now dated on 6/18/21
Image courtesy of Disney
Source: Variety
Related Articles
Caryn Robbins is a Senior Editor and daily contributor to BroadwayWorld, Follow her daily podcast "The Broadway Scoop" at http://www.buzzsprout.com/541726. Caryn's original musical comedy DEAR (read more...)