Industry Interview: Trafalgar Releasing Gives Us the Scoop on Expanding in the US with AN AMERICAN IN PARIS, RED, THE KING AND I & More
Since its launch in 2006, Trafalgar Releasing (formerly operating as Picturehouse Entertainment) brings special events to the big screen around the world. Their upcoming slate includes Michael Grandage's acclaimed production Red starring Alfred Molina, the Olivier and Tony award winning An American in Paris: The Musical, The Rocky Horror Show Live, Kenneth Branagh Theatre Company's live season and Monty Python Live (mostly).
Trafalgar Releasing works with some of the world's most renowned houses & companies; distributing high-profile arts content to cinemas worldwide from the Royal Shakespeare Company and the Royal Opera House. Additionally distributing in the UK, content from the Bolshoi Ballet, Glyndebourne and The Metropolitan Opera.
We chatted recently with Trafalgar Releasing's CEO Marc Allenby, and recently hired senior VP, programming and acquisitions Kymberli Frueh to get the scoop on everything the company is up to, the current state of event cinema and so much more.
For more information on the upcoming slate of releases, visit www.anamericaninpariscinema.com, www.redincinemas.com and www.kingandimusicalcinema.com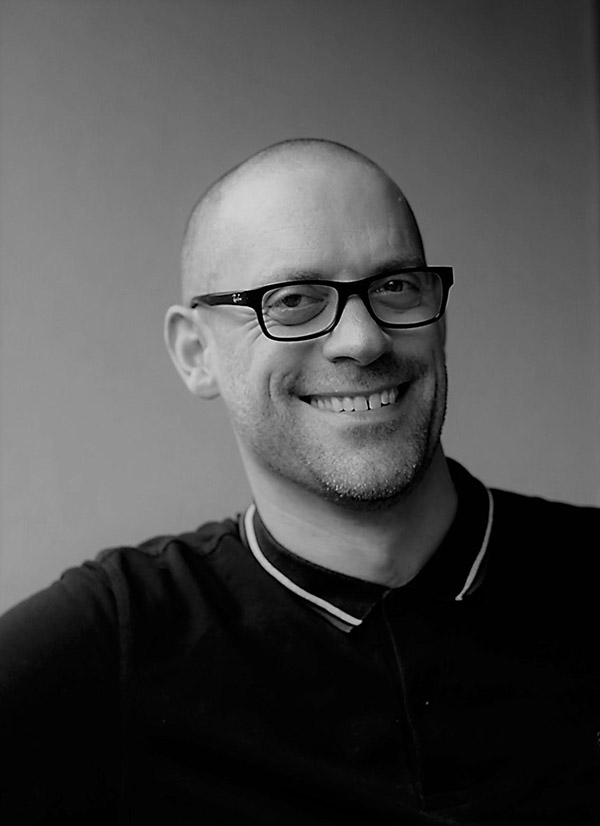 Let's start at the beginning, where and how did Trafalgar Releasing begin?
Marc: We were PictureHouse Entertainment, and traded as that six or seven years. In February 2017, we did a management buyout of that company, and formed Trafalgar Releasing.
So, as both a team and a unit, we've been in the event cinema space, or content space, really, since its advent in 2005. Initially, we were looking at content for the parent company for PictureHouse Cinemas, a boutique cinema group in the UK.
And to make it scalable and attractive to content owners, we sort of fell into distribution. From that place, we really grew quite organically from small, independent art-based releases across the UK, to being a global distributor.
And were you with the Company from day one?
Marc: Yes, absolutely. I'd been with PictureHouse for about 19 years, since University, and knew that I was kind of never leaving. When event cinema was born around 2005, it was my brief to look after it for the PictureHouse group, so I've been across this part of the business since the beginning.
Kymberli, You helped for many years to build Fathom Events. What made you make the switch to Trafalgar Releasing?
Kymberli: Trafalgar is very much like Fathom was in its infancy stage, where it's agile and entrepreneurial in its approach. I had 13 amazing years at Fathom helping to build our presence in the US and shape the programming with a diversified portfolio from anime to Mayweather spectacles to topical live events. Now I have a chance to do it globally with Trafalgar as they are the leader in global direct distribution.
What I love about what we're doing here, is that we have full global distribution, and we're the only ones that deliver content direct versus having to go through sub-distributors globally. There are a few territories where we do rely on third party distributors, but in the majority of countries worldwide we distribute direct, which gives us autonomy and control in how we shape a global release and support our content partners' initiatives with one centralized team.
And what is the relationship with the Ambassador Theatre Group?
Marc: Rosemary Squire and Howard Panter formed Ambassador Theater Group and then exited, in 2016. Then their new company, Trafalgar Entertainment Group, was formed. And eventually, Trafalgar Releasing was their first acquisition. We're fully owned by Trafalgar Entertainment Group.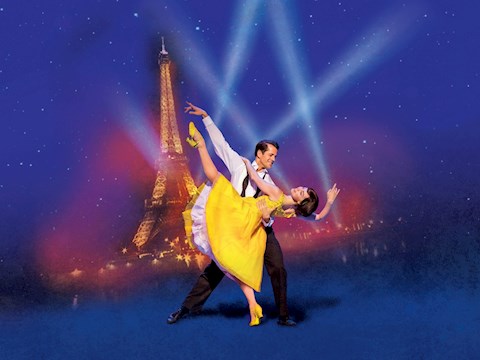 Are you looking for content both inside the theater space and outside the theater world?
Yes, we are. Our priority is to find content that resonates around the globe. With our Board of Directors and Investor roots heavily entrenched in the West End and Broadway-the stage and the arts in general will always be a core pillar. It is a passion of ours to bring these amazing works to fans around the globe who might otherwise not get a chance to see them. It saddens me when I think of all the great shows that never were captured with the original cast or before they closed and that are lost forever to generations who would love to see them. We want to change that.
We are focused on content that transcends borders and unites people as a community. We're not looking at things that are divisive. We're trying connect people thru their passions and build communities that share a love of the arts, music, and other verticals.
That sounds like just 'what the world needs now!' Of course, we're most excited by the theater releases and it looks like a fantastic slate coming up between Red, An American in Paris and The King and I.
Kymberli: A lot of that has to do with our roots in The Ambassador Theatre Group, and our understanding and knowledge of the theater space. You're going to see a lot more coming through from Broadway and West End transfers that resonate globally with audiences. The King and I is such a quintessential title and is known the world over. It has similar characteristics to Red and An American in Paris. We look for content that complements each other and is a known entity either in title or the Stars who are performing.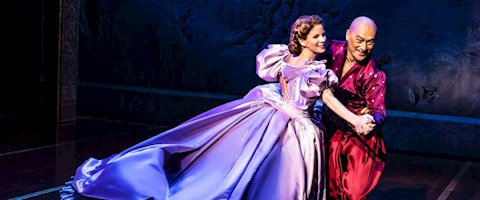 All four of these were filmed in London, despite three having Broadway origins. Is that still because it's much cheaper to film content on that side of the pond?
Kymberli: We are continually trying to find solutions to keep Broadway filming costs aligned with the reduced costs of capturing a show in London or on tour. It can be very expensive and time consuming for smaller producers to put together funding for these productions. Most times they need multiple platform partners (OTT, Network, etc) to come on board to help defray costs, lessen risk and enhance monetization. What's required financially and with negotiations can make it seemingly impossible to put a deal together quick enough for some of these shows-especially those about to close. A Broadway capture can cost in excess of $2M. Yes, today it's much less expensive to capture off Broadway or in London or other Performing Arts locations. We really do want to change that so that there is no significant barrier to capturing on Broadway and a show can be filmed where it's best for the producer, production and cast and crew.
Are you looking regionally as well in the United States? I'd imagine that'd be a cheaper option than Broadway as well...
Kymberli: We're looking at everything. When I take a look at what content makes sense - does it have star power in the talent that's involved? The property itself-is it well known or is there a hook/fan base that is easy to reach?
We're looking for those big and little gems that fans really want to unite as a community, whether it's because of the star or because of the title or story line.
Some of our best finds have been our biggest surprises because the fans are rabid about many of these stage productions and will see them over and over again.
And where does Trafalgar fit into the process. Are you acquiring content that's been filmed to distribute or are you getting directly involved with the filming?
We fit where we are needed. One model doesn't fit all and with each project comes different objectives and challenges. The entire TR team understands and appreciates the art of live theatre and we want these shows to be captured so we will do all we can to help. There are many different scenarios from funding support of the capture to upfronting many of the costs of a cinema event or taking a property global where it might not have been a consideration before. We work in total collaboration with producers who want to capture their shows before they close or who have already captured and are sitting on the film-waiting for just the right time to release (hint hint to Jeffrey Seller and Team H). For some projects, we'll fit into other downstream plans and help launch with a premiere cinema event that drives buzz and awareness to other platforms like Netflix, Amazon, PBS, Viacom, etc.
Again, we're really malleable in what we can offer content partners. I think the biggest takeaway is our passion for live theatre; we understand the business; we understand the challenges, and we're willing to work through what their particular needs are.
In the years since you've been in this space, how has event cinema evolved?
Marc: I think in its infancy, there was a huge amount of experimentation, there was a willingness from both distribution rights holders and cinemas. The market would tolerate trying many different ways to make models work. It was very exciting at that stage, because all the rules were being written.
The last three or four years, there was a sort of natural disruptive streak in event cinema as a concept. There's a lot more learning and a lot more understanding. And there's veterans within it, who come with great experience. From that perspective, it feels like it's a more mature place now. There's not necessarily less risk, but certainly more certainty around it.
I think certainly from a UK perspective, and to an extent a global perspective - event cinema has been dominated by the classical arts, by opera, ballet, and theatre. Whilst they remain incredibly important strands and incredibly important contributors to both box office and audience development, we're increasingly seeing diversification. It's going away from perhaps the more highbrow, discerning projects to ones with greater mass appeal, and greater kind of audience range within them. I think that's where the growth of the industry also points.
Do you follow or are you looking at MoviePass and other attempts to change the more mainstream cinema, and how it might fit into your universe?
Marc:I think that event cinema, even at its most successful, is always a niche, and a small slice of a very large, successful industry. We know our place in that context. I think we can grow our sector, we can triple it, we can quadruple it, but in the scheme of things it's still going to be a small slice of that big pie, of the film industry. We look at things like MoviePass; Amazon; Landmark Cinemas. All these things are very interesting, and they present opportunities, and that's welcome. I think some are more successful than others, and some more challenging than others. But that's the nature of the business, and it probably always has been.
To understand downstream, if something comes to you that seems, let's say, too expensive, you'll try to figure out ways to cover those costs by - it can go to TV afterwards, it can go to streaming, it can go to Amazon, to put together a full strategy?
Exactly. We don't believe that any window creates cannibalization. Consumers are like us-if they love something-their favorite show-their favorite Band-their favorite local haunt-they will consume it multiple times. With content, each viewing experience is meant to stand alone in its experience. The magic of attending a live stage show differs from the anonymous community you create in a local cinema and that differs from digesting the same production at home alone when you just want to watch your favorite Broadway show again or share it with friends who may not have seen it before. With event cinema we want to extend the magic of live theatre to offer a more behind the scenes approach so even if they saw it on Broadway, they learn something new from us that will make them want to see it on tour. We create mini ambassadors by creating insider VIP views into the production with behind the scenes features, cast and crew interviews etc. It makes the cinema audience feel like they have a vested interest in the show and we have found that they will turn out to see it live when it comes through their town. Everyone wants to feel like they know just a little bit more than the average person especially when they are fans. That's the magic we try to create and that magic helps drive viewership to other platforms and to new audiences.
We really believe that if we give fans a bite of the apple then we leave them wanting more-- they can't wait to consume the whole apple.
Are you looking to do more deals with streaming services and other partners?
Marc: Definitely, a big part of our DNA is around partnerships. We pride ourselves on having strong relationships, long relationships, and transparent relationships. From that perspective, we've had great partnerships with the likes of the Royal Opera House, partners we represent, but we extend that to new potential partners as well. We'd always welcome them.
I think that anybody who closes the door on opportunity, or takes a view that they can't gain and learn from others, is always going to be challenged. So, we've worked with Amazon in the past on traditional theatrical film, and we continue to look for opportunities to work together with all the major players directly in our space and complementary in our space. It's good for the properties too, because it expands the audience reach, which helps ticket sales and awareness across the board.
That's always been one of the perpetual questions: Is it safe to do this with a currently running or upcoming production? Or does it cannibalize live ticket sales? Have there been studies or data there that should make producers more comfortable?
Kymberli: I worked on many Broadway, off-Broadway and West End productions for event cinema, and just like how turning a Broadway show into a Studio release helps bolster live ticket sales (Chicago, Phantom, Rent etc) Event cinema has the same effect. We make the arts accessible and affordable to many who might not otherwise get to see these shows and in return-many of them become fans who want to see it over and over again.
But we do hear the cannibalization concerns from Producers and we are approaching things a bit differently than in the past at TR. If a show is on tour, we can limit the number of cinemas we open up in tour markets or wait to release the event until after the tour has left. We have flexibility in how we distribute that lets us collaborate with the producers to mitigate any risks they feel they may be taking. We look at the big picture and hope that we can bring these productions back year over year so getting it right out of the gate is very important to our collective long term strategy.
Has there ever been an attempt to turn things on their head and to do things in reverse by starting as a one night event and then moving to a theatrical run?
Marc:I think that's a very good question Really to date, we've seen the success around proven audience behaviors, where audiences are already engaged and excited by either a live event or behavioral line. Our role is to help move them to the cinema to experience a particular piece.
That said, there's some great experimentation from a cinema point of view. If you look at what places like DraftHouse do in terms of event type and film screenings for example, it's fantastic. There's lots of kind of models, which have room for growth and kind of disrupt the traditional sense. I think our focus is on the scalable and the transferring of audiences from one experience to another.
Do you think the rules of event cinema are now set, or are there still things that you want to do and change and break that aren't currently working?
Marc: Absolutely. They're ever evolving, I think. Whilst there's more learning now, the rules will continue to be changed. I think both with developments in digital marketing; experimentation with other strands of content, and just the fact that the film and cinema landscape is also in constant change, there remain lots of opportunity and lots of placements of new thoughts and new ideas.
That leads into my next question: How do you pick the different markets for events to play in and the number of nights that make sense?
Kymberli: Every event footprint is strategically curated. We work in unison with all project stakeholders to determine which markets offer the biggest opportunity for success. We work across all theater chains, from indies, art houses to mid and multi-plexes. We look for nuances in the production that tie directly to where we distribute. Is there a cast member from Detroit, a fan base in Des Moines and of course we use data from touring Broadway, global initiatives and past events to come up with the very best set of theatres we can for any given project. If you look at our recent per screen averages for music events, we are doing quite well in this specific area. We want this to be a great experience for the cinemas, the producer and most importantly our collective attendees. There is nothing worse than sitting in an empty auditorium watching a great piece of content and having no one to share it with.
And it's a different model than a movie where you look to 'open big', because you can scale up?
Kymberli: Yes. We are more conservative in our approach and tend to open fewer screens at the onset of a project, and then add additional screens based on demand. We try to get tickets on sale as early as possible so we can react to market demand. This protects everyone from having unnecessary empty auditoriums that hurt the overall brand while creating consumer demand based on scarcity. It's a great story to tell when we can say we are opening up more cinemas based on sold out locations.
What do those numbers look like?
We have had the biggest global event cinema successes YTD with Muse, and through our partnership with Piece of Magic Entertainment on Andre Rieu, which were both global music events.We are successfully underway with "An American in Paris", "King and I" so I don't have any data to share yet. Below are some of our recent music events that we have now closed the books on:
Muse Drone
Global: $2,800,000
US: $310k
US Screen Average: $837
Nick Cave Distant Sky
Global: $930k
US: $113k
US Screen Average: $1164
Black Sabbath
Global: $1,050,00
US: $102k
US Screen Average: $502
David Gilmour
Global: $5,475,000
US: $530k
US Screen Average: $1215
Nick Cave One More Time With Feeling
Global: $2,500,000
US: $406k
US Screen Average: $1309
The US team is newly formed and includes veterans from the Event cinema business. We have offices in NY, Denver and LA and many of us have over a decade of event cinema experience including the Head of Marketing, VP of Distribution and me. We have a lot of institutional knowledge between our brilliant team in London whose roots were at Picturehouse and our team here.
When you talk about starting small and expanding, does that mean adding nights to a market or saying, 'This show did very well here. Maybe for the next show, we should add additional screenings.'?
Great question, it's a little bit of both. We can add screenings the same night. We just let our exhibitors run their business, the way they feel is the most optimal. If they have people waiting in the lobby and they need to add an additional screen, they can do that. We'll add additional nights and we can add additional showings same night. We may come back and do a special encore or bring back the title as an annual offering. There's just a number of ways we can ensure fans get to see the event and help us all maximize the revenue potential. It's not one size fits all. It's really based on the market nuances, what the circuits have going on, and how they can accommodate additional screenings when there is high demand.
Are you looking to do a mix of live events as well as taped events?
Kymberli: Yes. We'll be doing a mix of live and pre-recorded.
Do you prefer one to the other? Or does one perform better?
Kymberli: No, it all depends on the content. Live for the sake of live, doesn't make sense unless there's a really good reason to do live. You've got to weigh the difference between many variables including: Do you want a same start time across all time zones or do you go out with live and have staggered start times? What about being live makes sense for the event? Does the cast feel comfortable going live or do they want a more polished edited production. Is the talent receptive to an event night interview or would they prefer to capture an interview prior to their performance so they aren't distracted.
It comes down to what's right for the project from a creative, convenience and cost perspective.
Do you have any dream projects...that you can share?
Marc:[Laughing] Many! Everybody looks at Hamilton, everybody looks at Harry Potter, everybody would've looked at Bruce Springsteen on Broadway. Each year there's big headline projects, which whet the appetite so that everybody can recognize the potential from an audience and from a commercial perspective. Obviously, the challenge is acquiring them!
How similar or different are audiences worldwide for something like these upcoming theatrical productions and how do you evaluate what will work in other countries throughout the world?
It varies significantly. We're very proud of our knowledge and relationships, globally. A saturation global release will go into 2500 to 3000 screens maybe across 80 countries. There's quite a lot of in-depth knowledge about individual markets.
Really, that size release is dependent on the piece of content and how it travels. Opera and ballet travel wider than theatre, because they are not restricted by the language barrier going into the market. Likewise, contemporary music can, with the right object, have huge global appeal. What we see with musical theatre, if you take An American in Paris or The King and I as examples, they're probably going into 1500 screens globally with 70 percent represented at least across the UK and the US.
It really depends on the local market connection and beyond that, you'll always find specialist audiences, specifically in Capital Cities and major cities, who will come out and there will be interest. Its scale and its recognition with the audience is very much dependent upon the origins, of the source material.
How far out do you try to plan and work with creative teams?
Kymberli: We're working on shows now that are nearing the end of their run and often times that gives us a mad scramble of less than 90 days from concept to production. We do all we can to thoroughly vet these opportunities and see if we can pull in the right partnerships to make the tight deadlines. There does become a point in time, where if the capture isn't even set up yet, we may be able to capture it, but we may have to hold it, so that we have the right amount of ramp time to be able to market the cinema event and give it the optimal opportunity for success.
What's ideal as far as announcing and planning?
Kymberli: I'm working on a project now that's 60 days out. It's got strong marketing and strong active fan base. We can do events on a shorter ramp time but 90-120 days is optimal.
How do you judge if something has an active fan base?
Kymberli: We start by looking at social media, by looking not just at how many fans there are, but also at how active they are in engaging with the talent or property. If the talent isn't behind the project then no matter how big the Star-it is a risk. We do a lot of homework and research behind the scenes to test for viability on the cinema platform. We look across all activation partners of a project and determine if the aggregate marketing support adds up to a successful event cinema project. Since we don't require specific marketing spends to greenlight a project we have to rely on our experience and the data. We also are actively involved in shaping the marketing, PR and partnerships for an event. We leverage our own relationships to bring in activation partners and investors that may make sense for our content owners.
What will make you turn down a show?
Kymberli: It could be we just don't have enough ramp time to put together funding a capture and we need to be honest with ourselves and each other. There are times when the downstream windows just don't align with the timing we need. Sometimes there are too many hurdles to clear with various negotiations and we don't have time to set up the production because the funding and final yeses aren't fully locked. From a content perspective, the topic may not transcend borders or be too niche for a US only release. We are transparent and try to work through all of these challenges and if it doesn't fit on our platform-we have plenty of partnerships that it may make better sense for.
How are things going internationally in terms of looking for content in other countries outside the US and the UK, as well as bringing theater there?
Kymberli: We have a team in London that curates content outside of North America and our team here is responsible for North America acquisitions that could also play well globally. I can't say enough about the great team that Marc Allenby and Lyn Goleby have assembled. We all have our various strengths in our areas of responsibilities but the key thing that unites us all is a passion for this business and creating events that connect the world through the arts and other positive events.
With Kymberli and others joining the team, it seems like you're greatly ramping up here in the United States?
Yes, we think there's a significant opportunity for growth in the United States. I think there's established players, who offer great value and opportunities to work alongside them and around them. We've been learning from Europe, which can be applied to other markets, and likewise there's a lot we can learn from the U.S. I think there's natural synergies with the UK, not least around language, and appetites for certain types of releases, and certain material.
There's good opportunity for growth, I think, but in the sector as a whole, Trafalgar Releasing, specifically. We've got an established team in the US, essentially for the first time. We've been releasing into the US for over five years, but from the UK. I think that having that team will give it the attention it deserves. It gives us the local markets' knowledge, which is required to really make a project a success. From an exhibitor relationship perspective it's important, but it also helps us understand the nuances of a specific market.
We always have believed that there is great opportunity around content acquisition within the U.S. Plus, having great people helps generate ideas for the global business as well, and there's some great people in the U.S. that we're very excited to be working with.
How are you looking to further grow the US strategy?
Kymberli: Our pillars of programming are Arts and Music. We have identified successful verticals that will create diversification of our portfolio into other genres that have rabid fans that are underserved.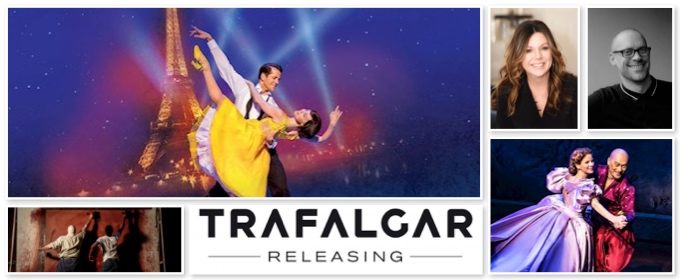 For more information on the upcoming slate of releases, visit www.anamericaninpariscinema.com, www.redincinemas.com and www.kingandimusicalcinema.com