Getting to Know Elaine May, Star of Broadway's THE WAVERLY GALLERY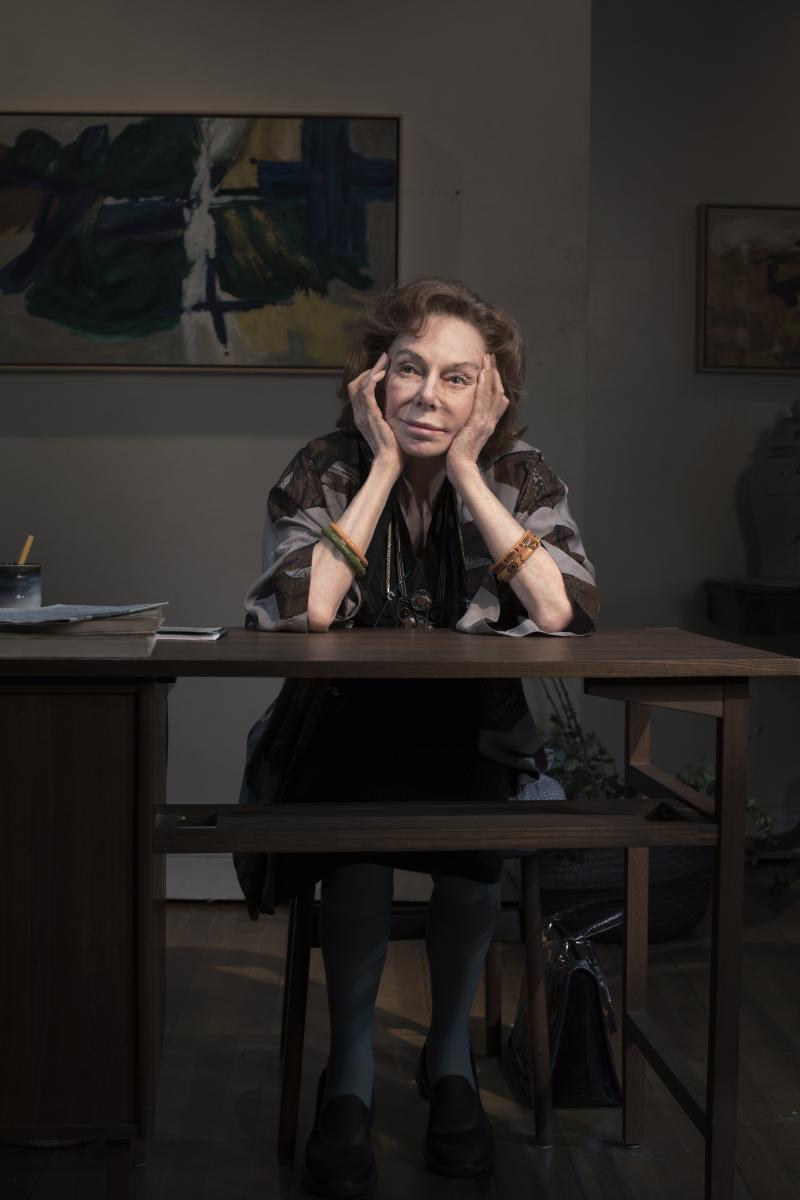 Elaine May might just be the legend you've never heard of. Currently starring in Kenneth Lonergan's The Waverly Gallery, May has a prolific career backing up her claim to the Broadway stage.
Born in Philadelphia in 1932, May's began performing all but immediately. At the age of 3 she joined her father's traveling Yiddish theatre group and performed all around the country. Following a chaotic school experience, May attended the University of Chicago where she met the soon-to-be-prolific Mike Nichols.
May joined a campus improv group known as The Compass Players; Nichols joined shortly after. They excelled at improv and two years in were asked to leave the group, having become 'too good' and throwing off the group's dynamic. They formed their own stand-up team Nichols and May.
Get a taste with their classic skits below:
Nichols and May left Chicago in favor of New York and within just three years were preparing for a run on Broadway. An Evening with Mike Nichols and Elaine May ran for 306 performances at the John Golden Theatre beginning October 8, 1960 and ending its run on July 1, 1961.
Following the split, Nichols went the route of directing while May, while continuing to perform, focused on writing. Her Broadway plays include After the Night and the Music, Short Talks on the Univers, Relatively Speaking, and Taller Than A Dwarf.
She also had a go at screenwriting as well as directing with films such as A New Leaf (Golden Globe nomination), The Heartbreak Kid, Heaven Can Wait (Academy Award Nomination, Writers Guild of America Award) and Primary Colors (Academy Award Nomination, BAFTA).
In 1996, May reunited with Nichols on the unforgettable film The Birdcage, a remake/adaptation of La Cage Aux Folles. Nichols directed Robin Williams, Gene Hackman, Nathan Lane, and Dianne Wiest. Dan Futterman, Calista Flockhart, Hank Azaria, and Christine Baranski in the film penned by May.
May has been the recipient of a number of remarkable awards due to her contributions to comedy and entertinment. In 1994, she received a Lifetime Achievement Award from the Writers Guild of America. In 2012 she was honored with the National Medal of Arts by President Barack Obama.
It has been over 50 years since Elaine May graced a Broadway stage. She leads The Waverly Gallery as Gladys, an old-school lefty and social activist and longtime owner of a small art gallery in Greenwich Village. The play explores her fight to retain her independence and the subsequent effect of her decline on her family, especially her grandson.
The New York Times praises May, saying she "turns out to be just the star to nail the rhythms, the comedy and the pathos of a woman who's talking as fast as she can to keep her place in an increasingly unfamiliar world." Her appearance in The Waverly Gallery is surely not be missed!

Related Stories