The Waverly Gallery - 2018 - Broadway
A powerfully poignant and often hilarious play, The Waverly Gallery is about the final years of a generous, chatty, and feisty grandmother's final battle against Alzheimer's disease. Gladys is an old-school lefty and social activist and longtime owner of a small art gallery in Greenwich Village. The play explores her fight to retain her independence and the subsequent effect of her decline on her family, especially her grandson. More than a memory play, The Waverly Gallery captures the humor and strength of a family in the face of crisis.
Video preview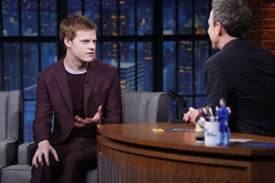 Photo preview
Featured Reviews For The Waverly Gallery
Review: Elaine May Might Break Your Heart in 'Waverly Gallery' - New York Times
"The Waverly Gallery" is very much a group portrait, in which everyday life is distorted to the point of surrealism by the addled soul at its center. And Ms. Neugebauer has assembled a dream cast to embody the collective madness that seems to descend on those closest to Gladys.
Elaine May Endures the Ravages of Alzheimer's in 'The Waverly Gallery' - Daily Beast
But all the characters are set on a rinse-and-repeat sequence of impatience and anguish, which is very real when it comes to caring for a loved-one suffering from Alzheimer's but adds up to a hollow-feeling act of theatre that isn't sure if it wants its audience to laugh or cry, before queasily opting for both.
The Waverly Gallery Broadway Cast