FROZEN's Jelani Alladin Performs at A Free Bird's 2017 Benefit Gala Tonight
A Free Bird Organization has become known for its tireless dedication to helping pediatric cancer patients pursue their passion for the arts.
In recent years, support for this incredible cause has grown tremendously, and they have announced their third annual gala, Prosperity, set for tonight, November 16, 2017 at Union Square Ballroom, 27 Union Sq W, New York, NY 10003. There will be a reception at 6 PM, followed by the program at 7 PM.
The purpose of this event is to not only showcase incredible talents and raise money for the organization so that it may reach out to more children, but to make sure each child who enrolls in its programs has the best possible opportunities to pursue their chosen art forms while they battle cancer.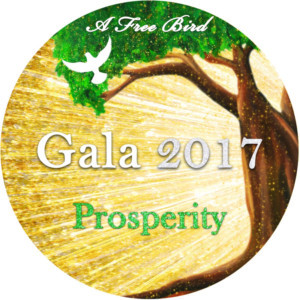 This year's gala features many great performers, including Broadway's Jelani Alladin (Frozen), and dance group Str8 Jacket (America's Got Talent). Past Galas have been graced by incredible talents such as Golden Buzzer candidate from America's Got Talent, Calysta Bevier; Broadway stars Daisy Hobbs from Aladdin; and Nina Hennessey from shows like Les Miserables, Cats, and Bye Bye Birdie!
As a 100 percent volunteer-based 501(c)(3) non-profit arts education organization dedicated to helping children with cancer, A Free Bird has many programs such as Dream, Fight Free and Free where children are able to explore many different types of art forms. A Free Bird has also been supported by influential brands such as Google, Amazon, Rite Aid, Chipotle, Macy's, Barnes and Noble amongst many others, and was recognized by the Department of Education and Department of Cultural Affairs, and honored by Mayor Bill de Blasio at the NYC Mayoral Recognition Award for 2 consecutive years in a row for NYC Volunteer Service. Visit the website and volume 4 of A Free Bird's 2017 magazine to learn more about what they do.