Cast Complete for Tracy Letts's World Premiere THE MINUTES at Steppenwolf; Stars Also Set for BLKS and More!
Steppenwolf Theatre Company announces full casting for its upcoming productions of BLKS by poet Aziza Barnes (December 7, 2017 - January 28, 2018); You Got Older by Clare Barron (January 25 - March 11, 2018); and Steppenwolf for Young Adults' production of The Burn by Philip Dawkins (February 14 - March 3, 2018).
Casting for ensemble member Tracy Letts's world premiere The Minutes (November - December 31, 2017) is also complete as acclaimed actors Danny McCarthy (Steppenwolf's The Flick by Annie Baker) and Jeff Still (Tony Award-winning Oslo) join the cast.
Single tickets to The Minutes, BLKS and You Got Older go on sale Friday, September 15, 2017 at 11am. Classic and Flex Memberships are currently available for the 2017/18 Season. To purchase a Membership and secure a seat now, contact Audience Services at 312-335-1650 or steppenwolf.org/memberships.
---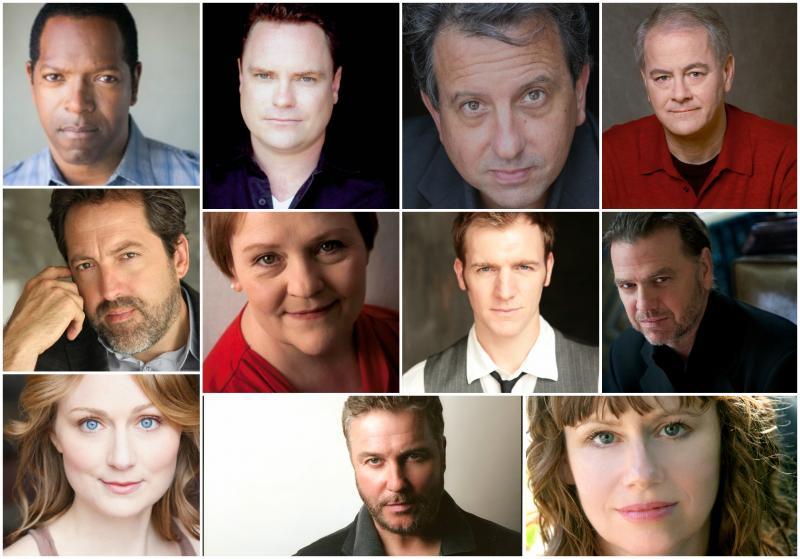 World Premiere
THE MINUTES
By ensemble member Tracy Letts
Directed by Artistic Director Anna D. Shapiro
November 9 - December 31, 2017
In the Downstairs Theatre
The cast features previously announced ensemble members Kevin Anderson (Mr. Breeding), James Vincent Meredith (Mr. Blake), Sally Murphy(Ms. Matz) and William Petersen (Mayor Superba), Francis Guinan (Mr. Oldfield) and Ian Barford (Mr. Carp) with Brittany Burch as Ms. Johnson,Cliff Chamberlain as Mr. Peel and Penny Slusher as Ms. Innes. Danny McCarthy (Mr. Hanratty) and Jeff Still (Mr. Assalone) complete the cast of Pulitzer Prize and Tony Award winner Tracy Letts's world premiere political comedy.
Tracy Letts, the writer of Linda Vista and August: Osage County, debuts a scathing new comedy about small-town politics and real-world power that exposes the ugliness behind some of our most closely-held American narratives while asking each of us what we would do to keep from becoming history's losers.
Tracy Letts is a Pulitzer Prize and Tony Award-winning playwright, actor and Steppenwolf ensemble member. He is the author of the plays Linda Vista, Mary Page Marlowe, The Scavenger's Daughter, Superior Donuts, August: Osage County (Pulitzer Prize, Tony Award), Man from Nebraska(Pulitzer Prize finalist), Bug and Killer Joe. Also an actor, he received the 2013 Tony Award for Best Actor in Edward Albee's Who's Afraid of Virginia Woolf?. TV and film credits include Lady Bird, The Lovers, Christine, Elvis and Nixon, The Big Short, HBO's "Divorce" and two seasons as Andrew Lockhart on Showtime's "Homeland."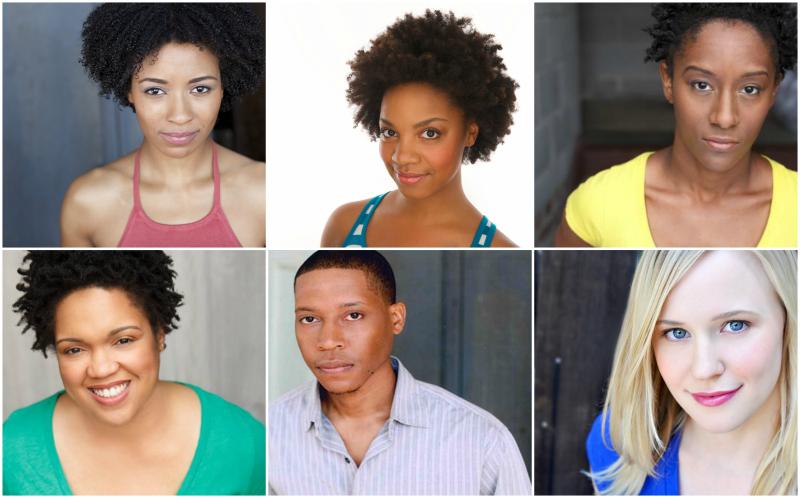 World Premiere
BLKS
By Aziza Barnes
Directed by Nataki Garrett
December 7, 2017 - January 28, 2018
In the Upstairs Theatre
The cast features ensemble member Namir Smallwood (Justin/Sosa/Pedro/Dominican Dude), Leea Ayers (June), Nora Carroll (Octavia), Celeste Cooper (Imani), Danielle Davis (Ry) and Kelly O'Sullivan (That Bitch on the Couch/White Woman).
Some days feel like they will never end. After a morning that includes a cancer scare and kicking her girlfriend out of the house, Octavia decides to have a last turn up with her best friends. In poet Aziza Barnes's ingenious portrait of a day in the life of four young women of color in New York City, BLKS explores the joy and anguish of growing up and out. Riotously funny and magically rendered, Aziza Barnes's playwriting debut marks the arrival of a truly original contemporary American voice.
Winner of the 2015 Pamet River Prize, Aziza Barnes's first full length collection, i be but i ain't is from YesYes Books, 2016. They are a Cave Canem Fellow, co-founder of The Conversation Literary Festival and co-host of the podcast, The Poetry Gods. Barnes is a graduate of New York University and participant in the 2016 Ojai Playwrights Conference.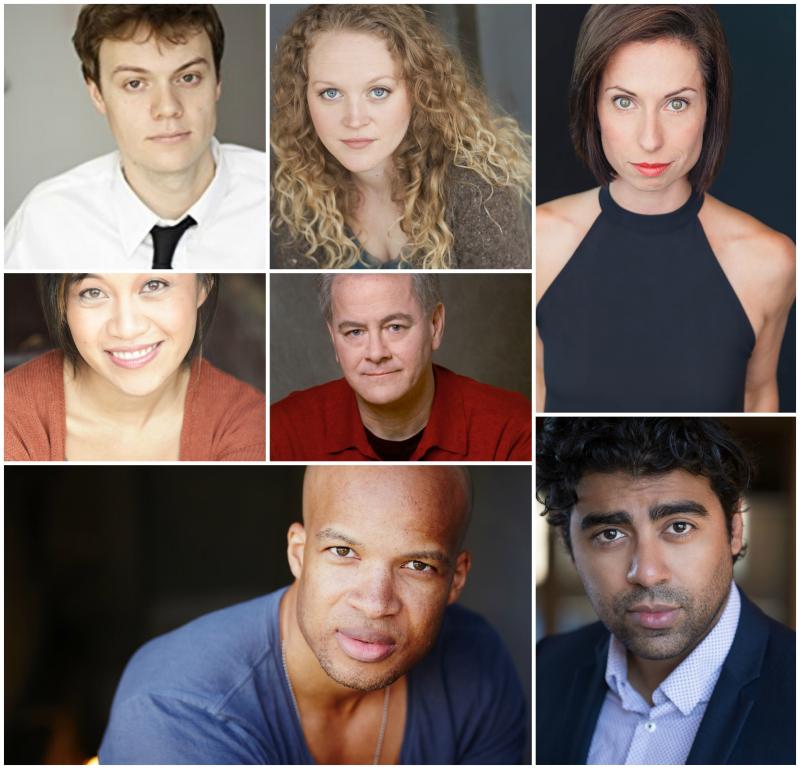 Chicago Premiere
YOU GOT OLDER
By Clare Barron
Directed by Jonathan Berry
January 25 - March 11, 2018
In the Downstairs Theatre
Previously announced ensemble members Audrey Francis (Hannah) and Caroline Neff (Mae) are joined by ensemble members Francis Guinan(Dad) and Glenn Davis (Mac), along with Emjoy Gavino (Jenny), David Lind (Matthew) and Gabriel Ruiz (Cowboy).
There's a haunted place between where we started and where we need to be that finds the most tender among us-and breaks them open. InYou Got Older, Clare Barron's bawdy, irreverent and touching play, Mae, brokenhearted and unemployed, returns home to care for her ailing father and escape the loneliness of a life that just can't seem to get off the ground.
Clare Barron's plays have been produced by Page 73, Woolly Mammoth, Clubbed Thumb and The Bushwick Starr, and will be presented by Playwright Horizons in 2018. She is the recipient of an Obie Award, the Paula Vogel Playwriting Award and the Page 73 Playwriting Fellowship. Barron was also the co-winner of the inaugural 2015 Relentless Award established in honor of Philip Seymour Hoffman for her play Dance Nation.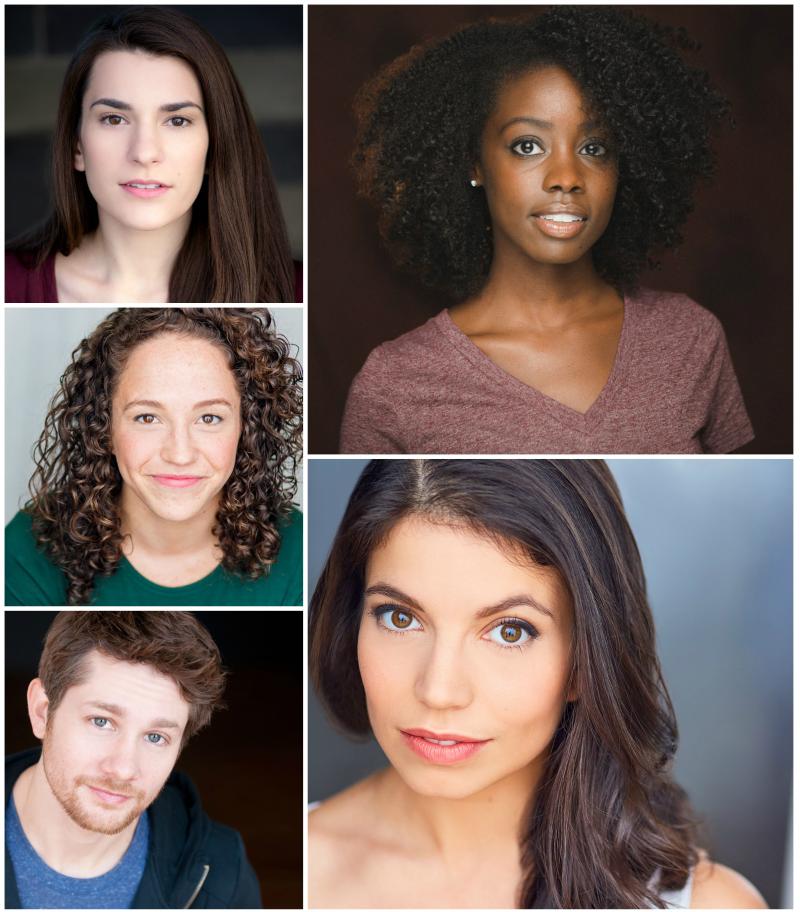 World premiere
Steppenwolf for Young Adults presents
THE BURN
Directed by Devon de Mayo
February 14 - March 3, 2018
In the Upstairs Theatre
The cast features Birgundi Baker (Tara), Nina Ganet (Andi), Phoebe Gonzalez (Mercedes), Erik Hellman (Erik) and Dyllan Rodrigues-Miller(Shauna).
Mercedes is an outsider. Tara makes sure she knows it. When a high school production of The Crucible forces them together, tensions escalate into acts of bullying-both online and IRL. This world premiere play explores what happens to a teacher and his students when a classroom conflict turns into an online witch-hunt.
Public performances for The Burn are Sat, 2/17 3pm & 7:30p; Fri 2/23 7:30pm; Sat 2/24 3pm & 7:30; Fri 3/2 7:30pm; Sat 3/3 3pm & 7:30pm.
Philip Dawkins is a Chicago playwright and educator. His plays include The Happiest Place on Earth (Side Show Theatre/Greenhouse Theater Center); Le Switch (About Face Theatre, The Jungle), Charm (Northlight Theatre), Miss Marx: Or The Involuntary Side Effect of Living (Strawdog Theatre), The Homosexuals (About Face Theater), and the musical adaptation of Dr.Seuss's The Sneetches with composer David Mallamud (Children's Theater Company, Minneapolis). His play Charm, will receive its NY premiere at MCC this fall, 2017. He teaches playwriting at Northwest University, Loyola University Chicago and through the Victory Gardens ACCESS Program.
---
Steppenwolf's 42nd season features The Rembrandt, a Chicago premiere by Jessica Dickey, directed by Hallie Gordon (Sept 7 - extended through Nov 5, 2017); The Minutes, a world premiere by ensemble member Tracy Letts, directed by Artistic Director Anna D. Shapiro (Nov 9 - Dec 31, 2017);BLKS, a world premiere by Aziza Barnes, directed by Nataki Garrett (Dec 7 - Jan 28, 2018); You Got Older, a Chicago premiere by Clare Barron, directed by Artistic Producer Jonathan Berry (Jan 25 - March 11, 2018); The Doppelgänger (an international farce), a world premiere by Matthew-Lee Erlbach, directed by ensemble member Tina Landau (April 5 - May 27, 2018); Guards at the Taj, a Chicago premiere by Rajiv Joseph, directed by ensemble member Amy Morton (May 31 - July 22, 2018); and The Roommate, a Chicago premiere by Jen Silverman, directed by Phylicia Rashad (June 21 - August 5, 2018).
Classic Subscription Memberships offer 7-Play Packages securing dates and seats for the full Steppenwolf experience, as well as Create-Your-Own Packages with 5 or 6 plays. Perks include discount prices, easy and free exchanges and more. Black Card Memberships are for audiences interested in extreme flexibility with six tickets for use any time for any production. Black Card ticket credits are valid for one year with the option to add additional tickets as needed. Perks include easy and free exchanges, access to seats before the general public, savings on single ticket prices and bar and restaurant discounts for pre- and post-show socializing. Red Card memberships are available for theatergoers under 30. To purchase a Card Membership, visit Audience Services at 1650 N Halsted St, call 312-335-1650 or visit steppenwolf.org.
Connected to the main lobby is Steppenwolf's own Front Bar: Coffee and Drinks, offering a warm, creative space to grab a drink, have a bite, or meet up with friends and collaborators, day or night. Open daily from 8am to midnight, Front Bar serves artisanal coffee and espresso is provided by La Colombe and food prepared by Goddess and Grocer. The menu focuses on fresh, accessible fare, featuring grab-and-go salads and sandwiches for lunch and adding shareable small plates and desserts for evening and post show service. Visit www.front-bar.com.
Steppenwolf Theatre Company is the nation's premier ensemble theater. Formed by a collective of actors in 1976, the ensemble today features 47 members who represent a remarkable cross-section of actors, directors and playwrights. Thrilling and powerful productions from Balm in Gilead to August: Osage County-and accolades that include the National Medal of Arts and 12 Tony Awards-have made the theater legendary. Steppenwolf produces hundreds of performances and events annually in its three spaces: the 515-seat Downstairs Theatre, the 299-seat Upstairs Theatre and the 80-seat 1700 Theatre. Artistic programing includes a seven-play season; a two-play Steppenwolf for Young Adults season; Visiting Company engagements; and LookOut, a multi-genre performances series. Education initiatives include the nationally recognized work of Steppenwolf for Young Adults, which engages 15,000 participants annually from Chicago's diverse communities; the esteemed School at Steppenwolf; and Professional Leadership Programs for arts administration training. While firmly grounded in the Chicago community, nearly 40 original Steppenwolf productions have enjoyed success both nationally and internationally, including Broadway, Off-Broadway, London, Sydney, Galway and Dublin. Anna D. Shapiro is the Artistic Director and David Schmitz is the Executive Director. Eric Lefkofsky is Chair of Steppenwolf's Board of Trustees. For additional information, visit steppenwolf.org, facebook.com/steppenwolftheatre, twitter.com/steppenwolfthtr and instagram.com/steppenwolfthtr.
Related Articles
More Hot Stories For You