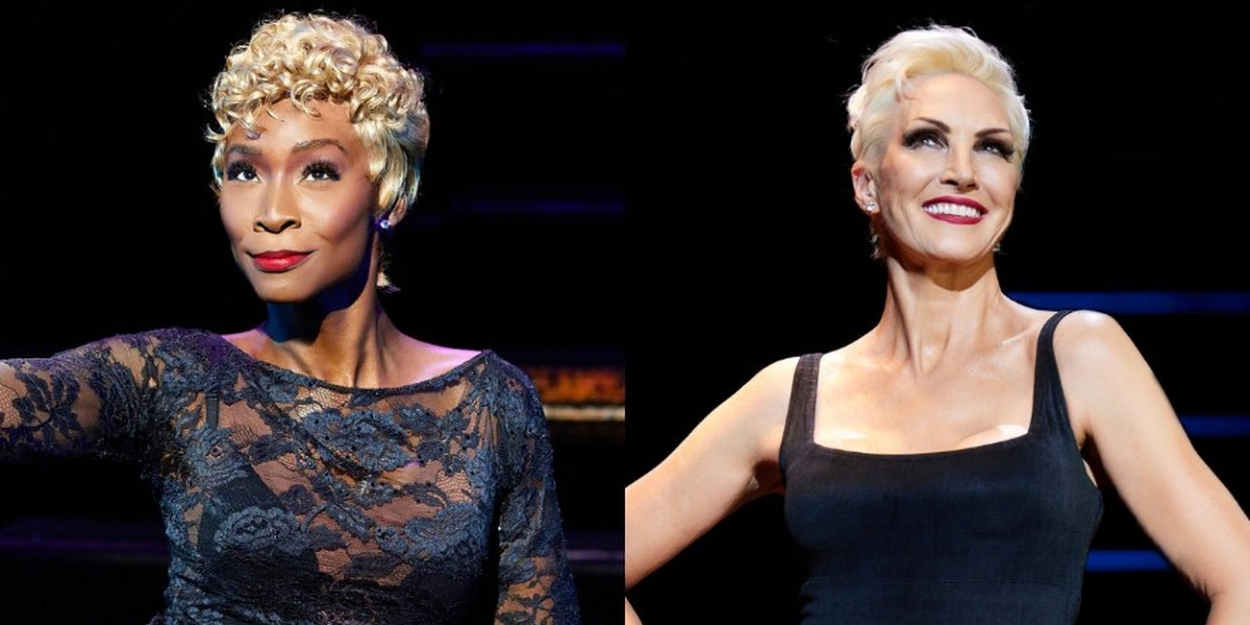 CHICAGO: A History, Part 1- Merry Murderesses Set the Scene
Go deep into the history of one of the most successful musicals in Broadway history and all the murder, mayhem, and corruption that inspired its creation!
"Ladies and gentlemen, you are about to see a story of murder, greed, corruption, violence, explotation, adultery, and treachery. All the things that we hold near and dear to our hearts..."
---
Journalist and dramatist Maurine Dallas Watkins was born in Kentucky and raised in Indiana, the only child of a minister. A promising intellect, Watkins showed an early knack for playwriting throughout her childhood as well as strong academic ambition.
An attendee of five separate colleges, Watkins graduated first in her class from Butler University in Indianapolis before heading to Radcliffe College in Cambridge, where she planned to study Greek. During her time in Cambridge, Watkins earned acceptance to a playwriting workshop at an Ivy League University run by English professor George Pierce Baker. There, she received formal training as a dramatist.
Watkins departed Radcliffe before finishing her degree, instead relocating to Chicago, lllinois where she found employment writing ads for Standard Oil in 1924. While working in advertising, Watkins dreamed of playwriting full-time. She then earned a position as a full-time crime reporter for the Chicago Tribune.
During this period, the public and press in Chicago had become riveted to the coverage of several high-profile murders committed by young women. The press termed these crimes, "jazz killings," emphasizing the newly corrupting influences of jazz music and alcohol consumption on young women of the time. A class of female reporter known as, "sob sisters" found fame during this time thanks to their often favorable and sympathetic coverage of these crimes.
Due to the fact that many of the defendants were attractive young women, a high number of these cases ended in acquittals by all-male juries. In the wake of this streak of not guilty verdicts, a lore arose that overtly feminine or attractive women could not be convicted in Chicago.
During her eight month tenure at the publication, Maurine Watkins covered many of these cases, several of which would go on to become the inspiration for one of the most famous musicals in history.
---
Beulah Annan was born Beulah May Sheriff in Owensboro, Kentucky, to Mary and John R. Sheriff. After divorcing her first husband, Beulah met Albert "Al" Annan. The pair relocated to Chicago, where Albert quickly found work at a garage while Beulah secured a position as a bookkeeper at Tennant's Model Laundry. There the 23 year-old Annan met Harry Kalstedt and the two soon began an affair.
Their illicit dalliance came to an end on April 3, 1924, when Beulah allegedly shot Kalstedt in the back in the bedroom she shared with her husband. The details of the murder remain a mystery as her story evolved several times throughout the arraignment and trial.
In her original story, Beulah alleged that she and Kalstedt had spent the evening drinking a bottle of wine he had brought to her house when they became ensnared in a drunken argument. Beulah told police that as their spat escalated, a .38 caliber revolver lay on the bed between them, with both parties reaching for it simultaneously. Beulah alleged that she beat Kalsedt to the pistol, at which point she took aim at her lover, shooting him as he was putting on his coat and hat to leave. Beulah said that she drank cocktails and watched Kalstedt die while playing a foxtrot record, "Hula Lou," on repeat for four hours. She then called her husband to say that she had killed a man who had "tried to make love" to her.
Over time, Annan's story changed from an outright confession of cold-blooded murder to claiming self-defense from attempted rape. In a later version of her story, Annan alleged that Kalstedt attempted to break off their affair when she reacted angrily and shot him. This version of the story aligned with the prosecutors theory that the murder was motivated by his intention to end their affair.
Annan told the third and final version of the story at her trial, in which she had revealed to Kalstedt that she was pregnant, causing him to react violently. This resulted in a physical struggle wherein both parties reached for the gun.
On April 3, 1924, Beulah was brought before a grand jury and charged with the murder of Harry Kalstedt. State attorneys Bert Cronson, Roy Wood, and William McLaughlin planned to rush the case to an early trial, seeking the death penalty.
As the press caught wind of Beulah's crime, they quickly honed in on her girlish good looks as their angle. In an April 4, 1924 article for the Tribune, Watkins wrote of Beulah, "They say she's the prettiest woman ever accused of murder in Chicago-young, slender, with bobbed auburn hair; wide set, appealing blue eyes; up-tilted nose; translucent skin, faintly, very faintly, rouged, an ingenious smile; refined features, intelligent expression-an "awfully nice girl" and more than usually pretty. She wore fawn colored dress and hose, with black shoes, dark brown coat, and brown georgette hat that turned back with a youthful flare."
Albert Annan stood by his wife after her arrest, corroborating her story and withdrawing his savings from the bank to hire the best lawyers for her defense.
Watkins' article describes Beulah's arraignment, writing, "Mrs. Annan had posed prettily for the photographers, but her husband hid his face with his rough, scarred hands when he took the stand."
The night before the arraignment, Albert told police, "I've been a sucker, that's all! Simply a meal ticket! I've worked ten, twelve, fourteen hours a day and took home every cent of my money. We's bought our furniture for the little apartment on time and it was all paid off but a hundred dollars. I thought she was happy. I didn't know."
According to Watkins' article, as the arraignment concluded and the charge of murder was passed, Beulah, "powdered her nose, took the money her husband had borrowed, and went back to jail to await developments."
For her defense, Beulah hired press-savvy attorney W.W. O'Brien, who quickly capitalized on her claims of pregnancy in order to delay her trial as well as the "both reached for the gun" defense as part of his strategy.
Beulah's trial ended on May 24, 1924 with the jury returning a verdict of not guilty.
Of her acquittal, Albert Annan proudly told the Chicago Tribune, "I knew my wife would come through all right! That seemed to be the consensus of the opinion."
"Another pretty woman goes free!" was the only comment made by Assistant State's Attorney William F. McLaughlin.
The day after the trial ended, Beulah announced, "I have left my husband. He is too slow." Beulah went on to divorce Albert in 1926, and would marry two more times before her death.
Beulah Annan's life ended in 1928, when she succumbed to tuberculosis.
---
Just a little over a month before Beulah's trial began, a 28 year-old automobile salesman named Walter Law was found dead in a parked vehicle.
On March 12, 1924, the young husband and father of one was found unresponsive in the driver's seat, his head and upper torso draped over the steering wheel, a gun and a bottle of gin lying on the seat next to him. Police quickly concluded that Law had been murdered, shot to death with a steel bullet.
As police began their search for a potential killer, the car and gun were soon traced back to a woman named Belva Gaertner.
Born Belva Eleanora Boosinger, Gaertner was a twice divorced cabaret singer who performed under the stage name Belle Brown.
Belva was found by police later that evening at her home. According the police report, law enforcement had found Gaertner on the floor of her apartment, a pile of blood-soaked clothing rumpled around her. Upon her discovery, Belva claimed that she had been so drunk that she had no memory of the events of the night.
Police quickly took Belva in for questioning that would help them piece together the events that led to Law's death.
In her testimony, Belva claimed:
"On our way to my home we began talking about stickup men. I told Law we were taking an awful risk going home so late. Think of it, I said, What if some bandit stopped and robbed us and maybe tried to get rough with me? What would we do? Our conversations drifted along these lines for some time.
Then I said, "I'll bet I'm a better shooter than you are. I suggested jokingly that we toss up a coin and that the winner shoot the loser. I said if the winner missed the loser the latter would get a chance to shoot, and vice versa until one of us was shot. There were nine bullets in the pistol.
And then - oh, I just don't know what happened. I was too drunk. I remember seeing him collapse over the wheel, but I had no idea what was the matter.
Walter! Walter! I called, but he did not answer me or move. Then I tried to pull him out of the driver's seat so that I could drive the car home, but I couldn't budge him, he was so limp. His head fell on my arms and that's how my clothing came to be spattered with blood. I became frightened and ran into the house. "
At the jury inquest, a fellow automobile salesman, Pail E. Goodwin, testified that Law had confided that to him that he had purchased additional life insurance due to his deep fear of Gaertner. According to Goodwin's testimony, three weeks prior to the incident, Gaertner had locked Law in her flat, threatening to stab him to death if he attempted to leave her. According to Goodwin, Law had been trying to end their affair for some time before his death.
Gaertner declined to testify at the inquest and maintained her claims of having no memory of the incident due to drunkenness.
The coroner's jury returned a verdict that Law, "came to his death in the automobile of Ms. Belva Gaertner from a bullet fired by Ms. Belva Gaertner," and recommended that she be held without bail. Gaertner would go on to spend four months on an infamous cellblock known as Murderess Row.
As her trial began, Gaertner quickly went on the offensive, using her good looks, charm, and elaborate wardrobe to earn the title of "most stylish" woman on Murderess Row. Gaertner also played the "fallen woman" trope to earn curry favor with the jury.
Watkins and other journalists reported in as much detail about Gaertner's outfits as they did the facts of the case. This prompted assistant state attorney Samuel Hamilton, to ask one of the candidates at jury selection, "Would you let a stylish hat make you find her 'Not Guilty'?"
The trial began with the prosecution team aiming to prove that Gaertner was not too drunk to recall the events of the evening.
Throughout the trial, there were several pieces of key testimony, including that of expert witness coroner Joseph Springer, who told the court that the absence of gun powder burns where the bullet had entered Law's right temple ruled out the possibility of suicide.
Next, the floorman and proprietor of The Gingham Inn, a cabaret venue Walter and Belva had frequented together including a visit on the night of Law's murder, dealt a blow to the defense's case with their claims that due to the fact that their establishment didn't sell, serve, or allow alcohol on the premises, the pair were perfectly sober on the night of Law's murder.
The establishment's head waiter somewhat called this claim into question with the comment, "I wish I had always been as sober as they were that night!"
The detective and police officer on the scene that night also testified, as did Walter's widow Freda Law.
For their case, Belva's defense waived their opening statement, called no witnesses, waived a closing statement, and asked the judge to have the charges dropped as they felt that the prosecution had not proved their case beyond a reasonable doubt.
Judge Lindsay ruled, "I haven't the power to tell the state's attorney what to do, and therefore deny the motion. But if the jury should bring a verdict of guilty, I am confident that the Supreme Court of Illinois would reverse the decision, as the evidence is only circumstantial: strong enough to arouse suspicion of guilt but not to convict."
With that, the jury entered deliberations and emerged eight hours later with a verdict of not guilty. Upon hearing the verdict, Belva quickly thanked her attorneys and the jury, gathered her wardrobe from Murderess Row, and left the jail to stay with her sister.
During the media frenzy for the trial, Belva told a group of reporters, "No sweetheart in the world is worth killing - especially when you've had a flock of them, and the world knows it. Why, it's silly to say that I murdered Walter. I liked him and he loved me - but no woman can love a man enough to kill him. They aren't worth it, because there are always plenty more. Walter was just a kid - 29 and I'm 38. Why should I have worried whether he loved me or whether he left me."
---
In addition to Beulah and Belva, several other accused women found themselves on the infamous cellblock known as Murderess Row. One of these women was Sabella Nitti.
A recent Italian immigrant, Sabitti was accused and found guilty of of murdering her husband, Francesco Nitti in 1923. Nitti was the first woman sentenced to hang for murder in the city of Chicago.
As with Beulah and Belva, the outcome of Nitti's case also owed largely to her looks and behavior. With an appearance and demeanor hardened by years of farm labor, Nitti was considered foreign, ugly, and ill-mannered and therefore was not favored by the men trying her case, nor by the press that covered it.
Chicago journalist, Emilie Le Beau Lucchesi, who covered Nitti's trial in his book, Ugly Prey, told WTTW, "At the time, there was kind of a rash of lady killers who were glamorous, guilty and not one bit sorry. They'd go in front of a jury and they'd charm their way into acquittal. Sabella, in contrast, was very emaciated; she had had a hard couple of years. She was a farm woman and dressed the part of a farm woman. She was considered ugly by the men who were trying her. She had very haggard manners. She grunted. She was considered very foreign. They were able to use that to convince the jury that she was jury. For them it was important to finally get one of these lady killers, or so they thought, and not have to go to the media and explain that they weren't able to get a conviction."
The press followed also ran with this narrative. Chicago Daily Tribune reporter Genevieve Forbes classified Nitti as a "dumb, crouching, animal-like Italian peasant."
Nitti's case was also marred by a significant language barrier, as she had very little understanding of English. Though Mrs. Nitti was afforded a translator, few could understand the Barese dialect she spoke, so it is likely that she did not possess a detailed understanding of the case. Upon hearing that she was sentenced to hang for the murder of her husband, she fainted.
With her physical appearance, immigrant status, and socioeconomic background already working against her, Nitti's situation became all the more desperate due to the inadequacy of her lawyer, who had been repeatedly warned by the judge that his incompetence was harming his client.
Nitti is said to have greeted jail visitors by pleading, "She have a gun. She shoot. She go free. Me, no gun, no shoot. Me here over a year!" and "Me choke," referencing her potential hanging.
As her appeal process began a team of attorneys stepped forward to help, one of which was female lawyer, Helen Cirese. This savvy attorney's understanding of the nature of the press and male-driven justice system would change Sabella Nitti's fate.
Upon taking her case, Helen immediately went to work repairing Sabella's image, giving her a full makeover, including a modern haircut, manicured nails, cosmetics and new clothes. Cirese also taught Nitti how to speak English. The courts and press quickly took note. In its coverage of her appeals, Forbes called the accused murderess a butterfly.
With no new evidence in the case and bolstered by the wave of public good will in the wake of her makeover, Nitti's trial date was continuously pushed back before all charges were eventually dropped.
Inspired by Nitti's outcome, the other women on Murderess Row began making adjustments to their own looks. Led by Beulah and Belva, the women of the cellblock began a makeshift beauty school in which they gave each other fashionable haircuts and manicures and experimented with cosmetics and wardrobe.
Also sharing the cellblock during this period was 19 year-old Katherine "Kitty Malm" Baluk also known "The Wolf Girl" or "The Tiger Girl." Kitty was found guilty of her role in the robbery of Delson Knitting Works and the murder of nightwatchmen Edward Lehman and sentenced to life imprisonment.
Two women of color, Minnie Nichols and Rose Epps, and another middle- aged woman, Lela Foster, also called Murderess Row home for a time. Little is known about their crimes as none of them were particularly stylish or attractive. As a result. their cases were deemed not newsworthy by Watkins and other journalists.
---
Click to read Part 2 as Chicago begins its journey from the courtroom to the Broadway stage and the silver screen!
---
Sources:
Maurine Dallas Watkins- Wikipedia
Beulah Annan- Wikipedia
Belva Gaertner - Wikipedia
Chicago (play) - Wikipedia
1924- Beulah Annan & Belva Gardner - Chicagology
'Ugly Prey' Tells Story of First Woman Sentenced to Hang in Chicago' Evan Garcia, WTTW
'In the 1920s, a Makeover Saved This Woman From the Death Penalty' Rae Nudson, Racked
Belva Gaertner, The Real Velma Kelly - Scandals and Sweets
Kitty Malm - The Real Go-to-Hell Kitty - Scandals and Sweets
The Real Women Of "Murderess Row" And The Woman Who Told Their Story- Guest Contributor, Women You Should Know
Shop BroadwayWorld

Shop this season's new musicals! Get dressed up for a night at the theatre, or just a night at home, with merch from some of Broadway's biggest hits including SOME LIKE IT HOT, KIMBERLY AKIMBO, and more!
Related Stories