BWW Review: Lip Sync Artist Dickie Beau's RE-MEMBER ME Honors a Hamlet That Was Nearly Not To Be
Savvy playgoers attending British lip sync artist Dickie Beau's RE-MEMBER ME at this year's Under The Radar Festival will notice that when a recording of Michael Douglas, playing Broadway director Zach in the film adaptation of A CHORUS LINE, instructs the solo performer to "step forward, tell me your real name, your stage name if it's different, where you were born, and how old you are," they're watching a take-off of a moment that originated in the very space where they're sitting; The Public's Newman Theater, where that classic Pulitzer-winning musical was first seen by audiences in 1975.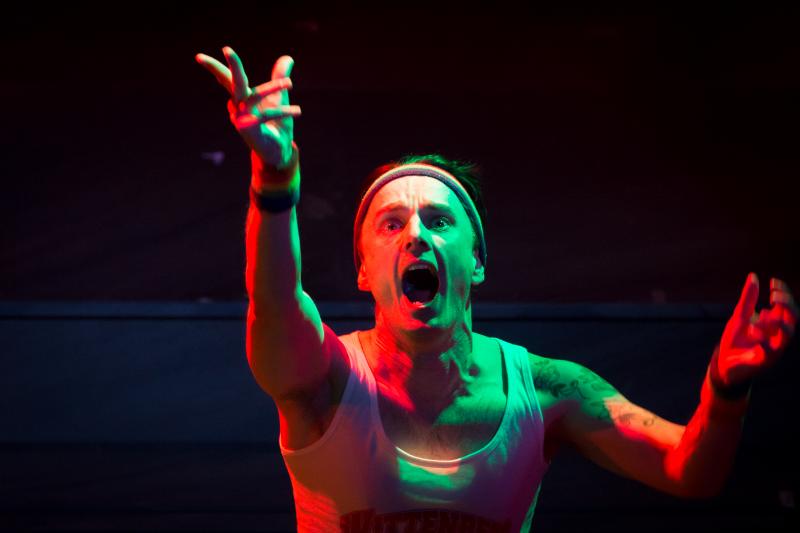 But the respondent isn't named Cassie, Connie or Paul.
"It is I, Hamlet, the Dane!", exclaims a collage of trained Shakespearean voices, mixed and remastered into vocal rhythms that sets the star into a series of classical poses alternating with stylish voguing.
Directed by Jan-Willem van den Bosch and played to a soundtrack assembled and created by Beau, RE-MEMBER ME begins not so much as a performance of HAMLET as a riff on the subject, incorporating much of the expected campiness that comes from lip sync culture. Yes, he mouths to John Gielgud and Ian McKellen playing the English language's most famous theatre role, but he performs to Barbra Streisand and The Village People just as much.
The bulk of the 60-minute show has video footage of four faces in a row, all Beau's, synced to recordings of various theatricians discussing the role. There's Gielgud and McKellen again, but also the star's former agent, John Wood, directors Sean Mathias and Richard Eyre and former dresser Stephen Ashby. It is admittedly a bit disappointing that so much of the show involves this video footage instead of live lip syncing.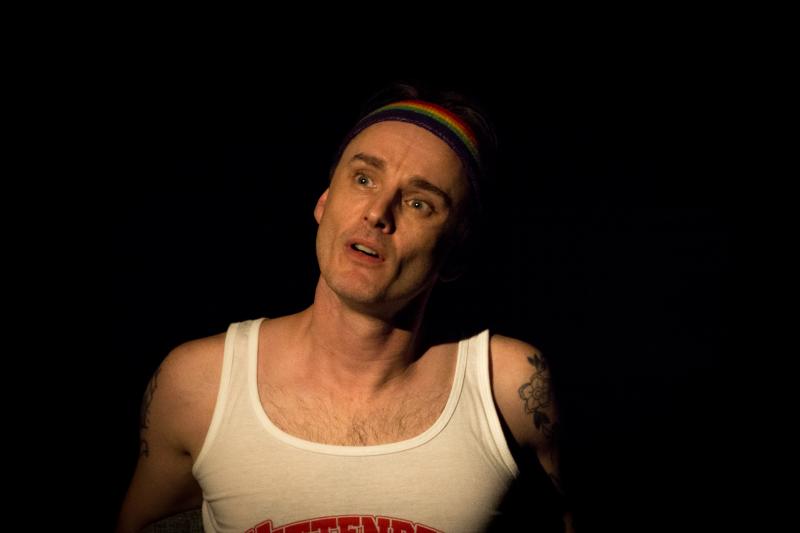 The heart of the piece starts emerging when the subject of Scottish actor Ian Charleson shifts to the forefront. Charleson starred in the National Theater's 1989 production of HAMLET as his body was succumbing to the tragedy of AIDS. He would pass on, at age 40, eight weeks after his final performance and, at his request, the cause of his death was truthfully revealed to the public in order to raise awareness of the epidemic.
As the talking heads projected above him discuss Charleson, Beau occupies himself by reconstructing a collection of disassembled mannequin parts strewn about the stage. The symbolic gesture resembles an attempt to reconstruct the lost gay culture that was horrifically disassembled when public ignorance and homophobia helped the epidemic reach its peak.
Thus, RE-MEMBER ME reveals itself as not directly about Shakespeare's play, but more of a touching memorial to the achievements that were not to be.