Click Here for More Articles on ALICE BY HEART
BWW Review: Duncan Sheik, Steven Sater and Jessie Nelson's ALICE BY HEART Turns Blitz-Ravaged London into Wonderland
According to this reviewer's admittedly casual bit of Googling, the first Broadway production based on Lewis Carroll's "Alice's Adventures in Wonderland" was playwright Alice Gerstenberg's version, which opened at the Booth in 1915. But undoubtedly there were many other variations before then.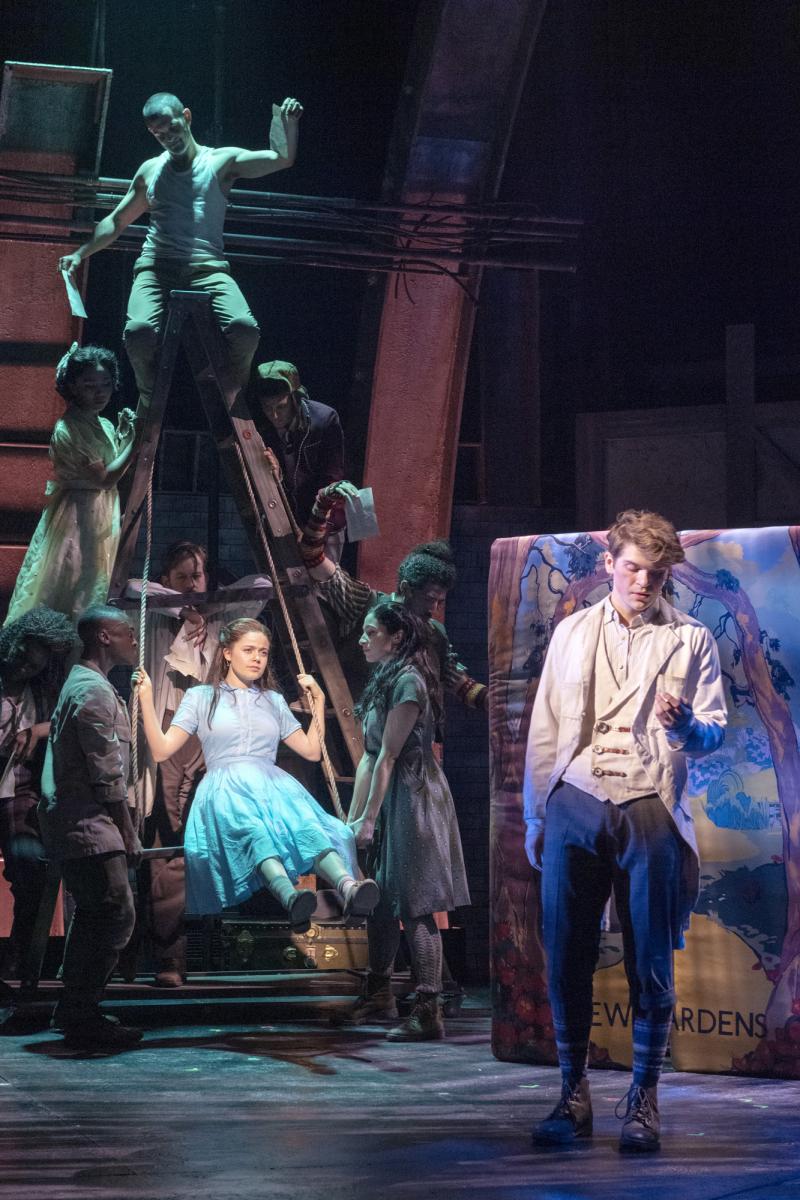 This playgoer's attendance list includes Eva Le Gallienne's exquisite Broadway spectacle, ALICE IN WONDERLAND, Elizabeth Swados' streetwise ALICE IN CONCERT (a/k/a "Alice At The Palace"), an Off-Broadway adaptation of Bill Osco's X-Rated musical version, Frank Wildhorn's urban retelling called WONDERLAND, and a handful of children's theatre productions, one of which set the Lobster Quadrille to the almost entirely unchanged music and lyrics of "The Time Warp."
Then there was that version set on the Upper East Side, titled ALICE IN ANALYSIS. The point is, it's done a lot. And perhaps the temptation of finding new interpretations and subtexts in Carroll's enduring text is difficult to resist, but the tricky part is that while the episodic structure of the source is perfectly suitable for a novel, the continuous parade of characters and situations can get pretty tedious on stage without a strong dramatic pull.
And that's what's lacking in Duncan Sheik (music), Steven Sater (book/lyrics) and Jessie Nelson's (book/direction) Alice By Heart, which, despite its dramatic shortcomings, is receiving an imaginatively designed and staged production performed by an excellent cast.
The concept is a good one. Set in London during World War II's blitz, designers Edward Pierce (set) and Bradley King (lights), do a fine job recreating a musty and disheveled tube station serving as a bomb shelter and hospital.
Alice (sweet and proper Molly Gordon) is first revealed to the audience removing her gas mask, reinforcing the atmosphere as one where children must grow up quickly.
Her good friend Alfred (Colton Ryan) is stricken with tuberculosis and with so many to care for under impossible circumstances, his health has been regarded by those in charge as a lost cause.
Alice tries comforting the lad by reading to him from "Alice's Adventures in Wonderland," but the tyrannical nurse (Grace McLean, later to be seen as the Queen of Hearts) for the vaguest of reasons ("Take a look around. We're well past make-believe."), tears up the book.
But that doesn't discourage Alice, because... "I know it all by heart!"
As is often the case in such ventures, the hospital staff and patients are transformed into Carroll's familiar characters, with Alfred taking on the role of the White Rabbit, the fellow who is perpetually running out of time.
Most of the company plays multiple roles and there's some solid work by Heath Saunders as a seductive Caterpillar, Nkeki Obi-Melekwe as a jaunty Cheshire Cat and Andrew Kober supplying a dark presence as the doctor who is recreated as the Jabberwocky and the Mock Turtle.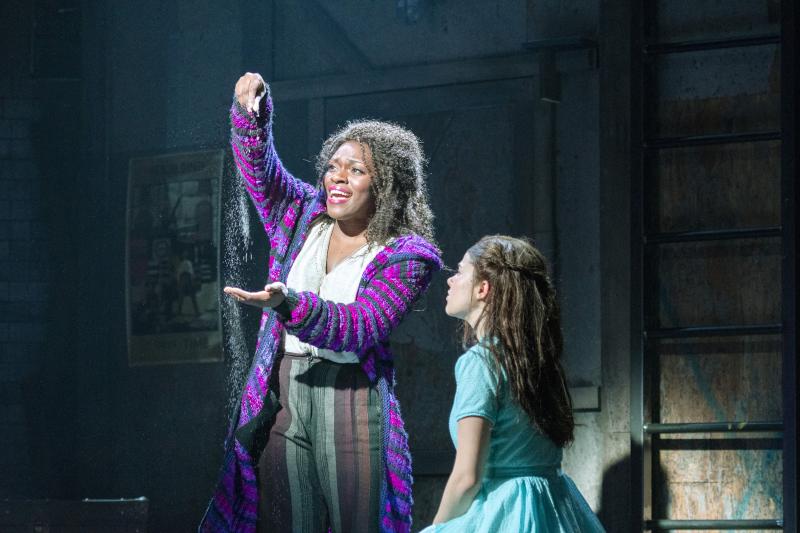 The connecting subtext is that lice is experiencing her sexual awakening just as the boy she likes is dying, conveyed occasionally by self-caresses of her developing body and once in song via the not-too-subtle lyric of the Duchess' "Manage Your Flamingo." ("You tuck him down low, from feet to the chin / Then batter your hedgehog again and again," sings a spanking-stick wielding Noah Galvin)
Costume designer Paloma Young does fine work utilizing guns, helmets and other period wartime items to create the fantasy characters.
Shiek's score is an attractive enough mixture of pop, chamber music and other genres, but the text of the show, written to blend with Carroll's original, rarely rises above serviceable, offering little inventiveness in telling a familiar tale. Thus Alice By Heart, despite the numerous charms of its production, tends to lag without a steady pulse.
Featured at the Theatre Shop
T-Shirts, Mugs, Phone Cases & More
Related Articles
After 20-odd years singing, dancing and acting in dinner theatres, summer stocks and the ever-popular audience participation murder mysteries (try improvising with audiences after they?ve (read more about this author...)