BWW Morning Brief October 19th, 2017: TORCH SONG Opens, Broadway Unites for Puerto Rico, and More!
Good morning, BroadwayWorld! Because we know all our readers eat, sleep and breathe Broadway, what could be better than waking up to it? Scroll down for the latest news, and click HERE to learn more about how we've revamped our morning brief for 2017! Want our morning reports delivered via email? Subscribe here!

1)

Drink That Good Luck Potion! Tickets on Sale Today for HARRY POTTER AND THE CURSED CHILD on Broadway
by BWW News Desk - October 18, 2017
Tickets for the Broadway premiere of Harry Potter and the Cursed Child go on sale today, October 18, 2017 beginning at 11:00 AM ET.. (more...)
---
2)

Breaking: Beth Leavel, Christopher Sieber, Erin Mackey & More Will Lead ANNIE at Paper Mill Playhouse
by BWW News Desk - October 18, 2017
It's the hard-knock life! Paper Mill Playhouse (Mark S. Hoebee-Producing Artistic Director, Todd Schmidt-Managing Director), recipient of the 2016 Regional Theatre Tony Award, has announced today the cast and creative team of the hit Broadway Tony Award-winning musical Annie, based on Little Orphan Annie, with book by Thomas Meehan, music byCharles Strouse, and lyrics by Martin Charnin, directed by Paper Mill's Producing Artistic Director Mark S. Hoebee, with choreography by JoAnn M. Hunter and musical direction by Jeffrey Saver. Performances begin Wednesday, November 22, 2017, at 7:00 p.m., for a limited run through Sunday, December 31, 2017, at Paper Mill Playhouse (22 Brookside Drive) in Millburn, NJ.. (more...)
---
3)

Original Broadway Cast Members to Join George Takei in ALLEGIANCE's Los Angeles Premiere
by BWW News Desk - October 18, 2017
East West Players (EWP) and Japanese American Cultural & Community Center (JACCC) are pleased to announce that for the Los Angeles premiere of the Broadway musical Allegiance, stage and screen star George Takei will be joined by Broadway cast members Elena Wang as Kei Kimura, Greg Watanabe as Mike Masaoka, Scott Watanabe as Tatsuo Kimura, and Janelle Dote as Hanako.. (more...)
---
4)

BWW TV Exclusive Sneak Peek - All-New Musical Number from This Week's CRAZY EX-GIRLFRIEND
by BroadwayWorld TV - October 18, 2017
On this week's episode of CRAZY EX-GIRLFRIEND titled 'To Josh, With Love,' Vincent Rodriguez III's Josh discovers becoming a priest is harder than he thought. Below, BWW shares an exclusive sneak peek at his original musical number!. (more...)
---
5)
Mischief Managed! These Harry Potter Fans Got CURSED CHILD Tickets Today!
by Alan Henry - October 18, 2017
Broadway and Harry Potter fans took to social media to celebrate being the 'chosen ones' who managed to snag somthing more coveted than the house cup... Ticket to HARRY POTTER AND THE CURSED CHILD on Broadway via the Ticketmaster Verified Fans process!. (more...)
---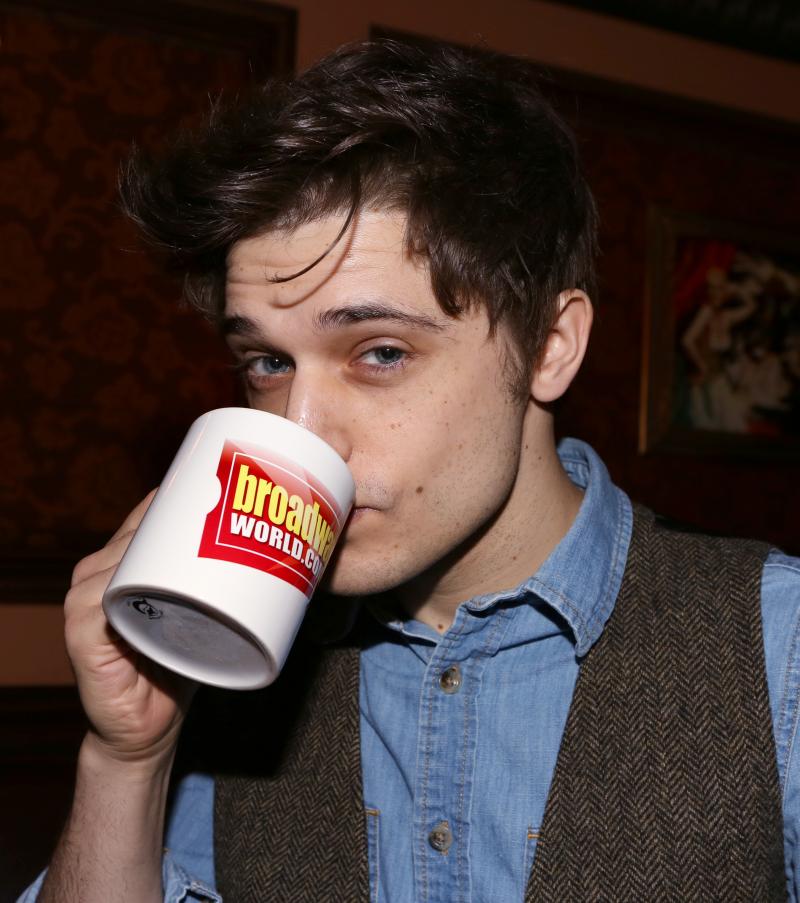 ---
Today's Call Sheet:
-Lisa Lampanelli's STUFFED opens off-Broadway tonight!
-Harvey Fierstein's TORCH SONG opens tonight at Second Stage Theater!
-John Leguizamo's LATIN HISTORY FOR MORONS begins performances tonight!
-'GREAT COMET' cast members will perform and cook pierogis at Samovarchik today!-Arnie Burton and Matt McGrath lead Keen Company's LONELY PLANET, opening tonight!
-David Harrower's KNIVES IN HENS makes its NYC debut tonight at 59E59 Theaters!
-Jessie Mueller will perform tonight at The Herbst in San Francisco with Seth Rudetsky!
-Chilina Kennedy, Jenna Ushkowitz and more will star in NAMT's 2017 Festival of New Musicals!
-FREIGHT: THE FIVE INCARNATIONS OF ABEL GREENE makes its off-Broadway debut tonight!
-Rachel Bay Jones, Hoda Kotb and more will attend BCRF's New York Symposium and Awards Luncheon today!
-And MISS SAIGON, ALADDIN, SCHOOL OF ROCK, and WICKED actors unite for starry Puerto Rico benefit tonight!
---
BWW Exclusive: Check out our exclusive first look at Carmen Cusack and company in BRIGHT STAR in Los Angeles!
---
#ThrowbackThursday: On this day in 2009, MEMPHIS opened on Broadway at the Shubert Theatre! Check out their 2010 Tony Award performance!
---
What we're geeking out over: Jane Krakowski and Chris Diamantopoulos have joined the cast of FOX's A CHRISTMAS STORY LIVE!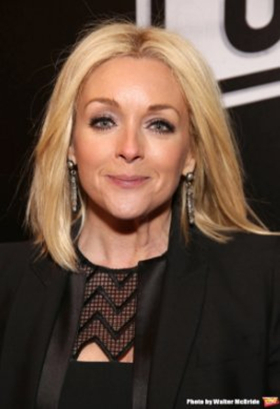 ---
What we're watching: Uma Thurman and the cast of THE PARISIAN WOMAN explain what the show is all about!
---
Social Butterfly: The cast of METEOR SHOWER took the WAITRESS Pie Challenge!
---
And a Happy Birthday shout-out to John Lithgow, who turns 72 today!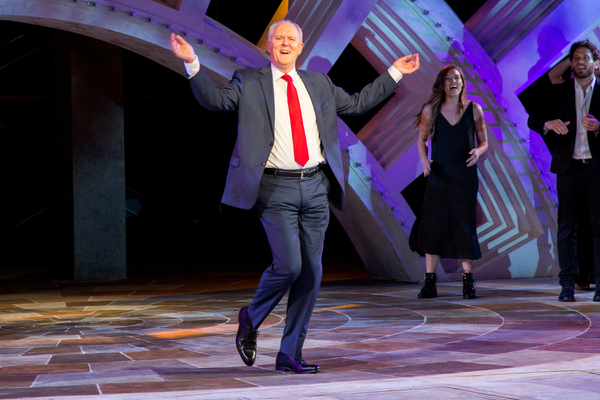 Prolific stage actor John Lithgow last starred on Broadway in A Delicate Balance opposite Glenn Close. Before that, he took the stage in The Columnist, All My Sons, Dirty Rotten Scoundrels, The Retreat from Moscow, The Play What I Wrote and Sweet Smell of Success (his second Tony and Drama Desk). In the '80s and '90s, he appeared on Broadway in M. Butterfly, The Front Page, Requiem for a Heavyweight, Beyond Therapy and Division Street. His early career included roles in Broadway's Bedroom Farce, Spokesong, Once in a Lifetime, Anna Christie, Comedians, Boy Meets Girl, Secret Service, A Memory of Two Mondays / 27 Wagons Full of Cotton, Trelawny of the 'Wells' and My Fat Friend. The actor made his Broadway debut in The Changing Room in 1973 - he won a Tony and a Drama Desk for his part in the show. Lithgow is well known for his TV roles in 3rd Rock from the Sun and Dexter, as well as his film appearances in Interstellar, Rise of the Planet of the Apes, Shrek, Harry and the Hendersons, Footloose, Terms of Endearment, The World According to Garp, and more.
---
See you bright and early tomorrow, BroadwayWorld!

Related Articles
Danielle, originally from Massachusetts, currently resides in Orlando, FL. She graduated from Liberty University with a BS in Business Administration: Marketing in 2015. Danielle has (read more...)